Can Hiring an Attorney Get Me More Money After my Car Accident?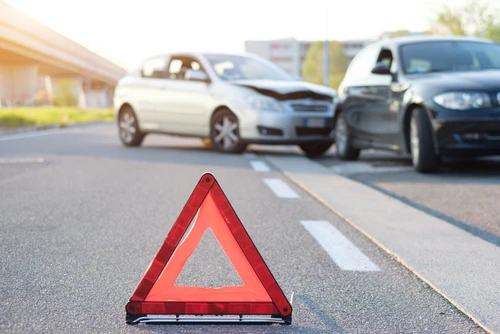 Car accidents often are devastating and may cause tremendous damage both to the people involved and to their property. The legal system provides a way for harmed people to pursue compensation from the at-fault driver, but the process can be confusing and complex for laypeople unused to navigating its waters. That is where an attorney comes in.
If you are injured in a car accident in Dallas, turn to our firm, a Dallas car accident law firm, for help getting the best possible result in your claim. Not only do our attorneys work to get you and your family more money, but we also approach cases methodically and help speed the claim through the process. This can mean more money in a quicker timeframe than you otherwise would be able to receive.
Ways My Attorney Can Increase My Payout
Compensation in an auto accident claim relies on many factors, but an attorney is best poised to increase your ultimate payout. There are a few restrictions, however, that are important to understand. For example, Texas Civil Practice and Remedies Code §41.0105 limits you to recovering only as much as you are charged or pay for your medical costs. Knowing these regulations can help your attorney pursue compensation efficiently, but there are also specific ways that attorneys can increase your compensation.
An Attorney Can Lower My Percentage of Fault
One of the most important aspects of a personal injury claim is the notion of fault or responsibility. Under Texas' system of proportionate responsibility, you can bring a claim to court as long as you are no more than 50% to blame for your accident. Furthermore, your total compensation is directly reduced by your percentage of responsibility. For example, if the court finds you to be 40% responsible for your injuries, then your total compensation will be reduced by 40% as well.
At our firm, a Dallas car accident law firm, , we work to procure and preserve evidence of the opposing driver's fault. With more evidence for the other driver's fault, your own percentage of fault is lowered, which in turn increases the amount of compensation you are due.
An Attorney Can Negotiate Better Settlements
In many cases, your car accident injury claim may not even make it to trial. Instead, the attorneys for both sides can negotiate a settlement before a trial starts, saving everyone the cost of court fees and preventing months of litigation.
The process of offering and accepting a settlement is complex. For example, the offer must be in writing and there are certain stipulations regarding the remuneration of court costs if the offer is rejected and the matter goes to court. By knowing these sometimes circuitous regulations, and by having relationships with opposing counsel, local Dallas attorneys stand a better chance at reaching a favorable settlement.
An Attorney Can List My Damages Comprehensively
Injured people are often preoccupied with their medical recovery, and rightly so. However, this can mean that they focus on that aspect of their claim to the detriment of other areas. On the other hand, attorneys have the required distance from the accident and injury to see clearly all of the areas in which the injured person's life is affected. Some of these are not apparent at first glance.In addition to your medical bills, your economic damages can include issues like car repairs, lost wages, and even lost earning capacity if your injury has left you unable to perform certain job functions. Non-economic damages are just as important, but they are less objective because they do not come with receipts. Examples of this kind of harm include your pain, mental anguish, loss of enjoyment in life, loss of consortium with your spouse, and a host of other ills.
Finally, there exists a third option that, though rare, may apply in your case. Punitive or e xemplary damages are awarded when the at-fault driver acts with particularly egregious negligence. In cases of drunk driving or texting while driving, for instance, your attorney may be able to show enough evidence of negligence that the jury decides to award this extra compensation. Exemplary damages are limited to the higher of the following two amounts.
Two times the value of your economic damages, plus up to $750,000 of your non-economic damages
$200,000
Get a FREE Consultation with Skilled Attorneys
The pursuit of compensation is more than just the pursuit of money. It is the pursuit of justice and a way to help injured people move on with their lives. At our firm, a Dallas car accident law firm, , we believe in reducing the financial risk to injured people and making justice accessible to everyone regardless of their economic status. That is why we offer you a FREE consultation to discuss your claim, and it is why we do not collect a fee unless and unless we win you the compensation you truly deserve.
Let our attorneys schedule an appointment for you today by dialing (469) 998-4069 or by filling out the form on our contact page.
Frequently Asked Questions