Allen Pedestrian Accident Lawyer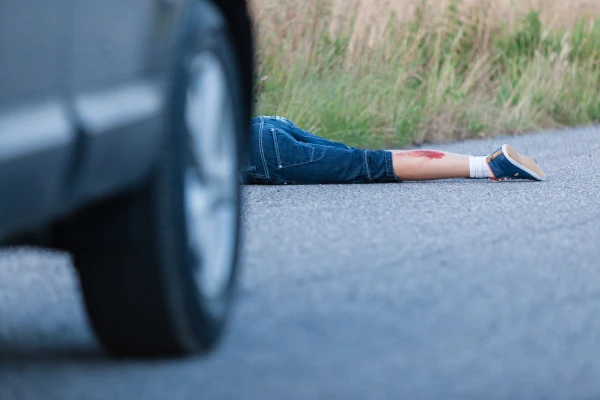 Residents of Allen often take advantage of the city's well-maintained roads to go for a walk. Walking offers great exercise and a cheap way to get around. Some people even walk to their destination as a way to help the environment.
Unfortunately, none of these noble goals matter if you are involved in a pedestrian accident. Pedestrian accidents are incredibly common and extremely dangerous. Thousands of these accidents around the country result in wrongful deaths every year, according to the Governors Highway Safety Association.
Recovering from a pedestrian accident takes time and can leave you with high medical bills. You might be refused fair compensation from the driver that hit you, leading to natural feelings of fear and frustration.
You don't have to deal with the fallout of a pedestrian accident on your own. Our Allen pedestrian accident lawyers can go to work for you right now. We have experience proving that our clients are innocent victims of dangerous drivers and getting damages to cover the costs for any medical treatments you might need.
Possible Causes of Pedestrians Accidents in Allen
Unfortunately, there are many possible causes for pedestrian accidents. Drivers may cause accidents because they are distracted, often because they are texting and driving. Other drivers hit pedestrians because they break laws, sometimes by running stop signs.
No matter what caused your accident, you deserve legal representation from a law team that understands how to win cases in Allen. Our group has the expert knowledge to argue for a fair settlement and to fight for you in the courtroom.
We believe in providing individualized care to our clients. You can reach out to us at any time for advice on the best way to proceed forward with your unique case.
You Have the Right to Fair Compensation
Pedestrian accidents can leave you with extremely high medical bills. You may lose money at work because you can't perform your job after an accident. You may even face years of pain and suffering after an accident. You are legally entitled to compensation for all of these issues from the individual responsible for your accident.
Our law team will work tirelessly to prove that the driver that hit you was to blame for the accident. In order to get you the compensation you need, we will dig into the facts around your accident. Our goal will be ensuring that blame for the accident is properly attributed, so you can get the most damages possible.
We'll Help You Deal with Insurance Companies after a Pedestrian Accident
Often, a pedestrian accident is only the beginning of a challenging period of your life. Insurance companies frequently approach pedestrian accident victims while they are recovering. These insurance agents want victims to accept bad settlement offers while they aren't thinking clearly.
We'll step in and stand in the way of these predatory practices. You can count our on pedestrian accident lawyers to take over all aspects of communication with insurance agents and the driver that hit you. We'll look over any settlement offer with a fine-toothed comb to make sure you get fair treatment.
We'll also take on the driver and their insurance company in the court room, if necessary. We pride ourselves on offering clients aggressive representation and tireless support, no matter what challenges they're facing.
Legal Complications Associated with Pedestrian Accidents
Pedestrian accidents can quickly become complicated. Some pedestrians are hit by drivers that then flee the scene, committing a hit and run. Other pedestrians are injured by drivers that are under-insured or uninsured.
While you may feel hopeless if you are facing either of these situations, you can still get help. Our team has experience helping clients fight through many complicated legal issues. We can even provide you with expert legal advice if you were hit by an Uber or Lyft driver.
Rebuild Your Future with an Allen Pedestrian Accident Lawyer
Picking up the pieces after a pedestrian accident is difficult. That's why our Allen pedestrian accident lawyers believe in offering immediate, steadfast support. We'll investigate your case and work to get you full compensation for your injuries. We're ready to take on your legal battle today. You can reach us at (469) 998-4069 or through our online contact form.
Let us fight to get you the damages you deserve. Contact us right now for a FREE consultation.
Frequently Asked Questions