Lewisville Pedestrian Accident Lawyer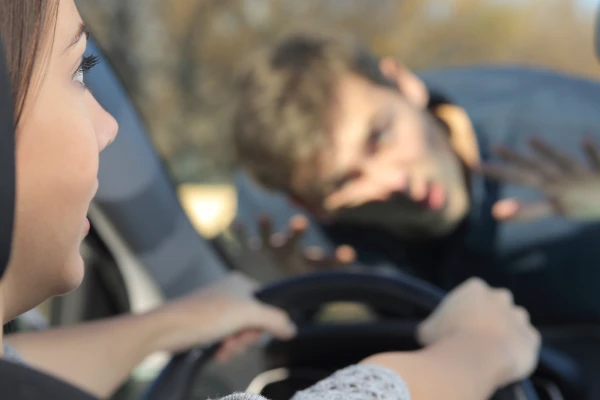 Pedestrians around the Lewisville area are at risk every time they go for a walk. In fact, more than 5,000 pedestrians were injured in Texas just in 2017. Pedestrian accidents can happen suddenly and they often leave victims with serious injuries and high medical bills. Getting compensation to cover your treatment costs can feel impossible.
Fortunately, you can reach out to our team of Lewisville pedestrian accident lawyers to get help today. We have years of experience helping victims of pedestrian accidents win their cases. We'll step in immediately when you call us, looking over the evidence around your case and fighting for the damages you deserve.
Pedestrian Accident Suits: Liability
The individual responsible for a pedestrian accident is considered liable for damages. Texas allows multiple people to be blamed for an accident, including pedestrians. You need to prove right away that you were not primarily responsible for the accident to get compensation.
Our legal team knows that drivers are to blame for the majority of pedestrian accidents. We've helped clients that were injured by:
Drivers Breaking the Law
Many drivers cause accidents by running stop signs or red lights, speeding in intersections, or improperly yielding when making a turn. Any one of these actions can lead to serious consequences for innocent pedestrians.
Distracted Drivers
In our day and age, we see increasing numbers of accidents caused by cell phone usage while driving. Drivers may also be distracted if they are:
Eating
Drinking
Shaving
Putting on Make-Up
Using a GPS
Poor Driving Decisions
Some drivers cause accidents without breaking any laws. Poor decisions while driving — such as sudden lane changes or joining the flow of traffic without leaving enough space for other drivers — can also lead to serious pedestrian accidents.
You have the right to get legal advice and help right away no matter what caused your accident.
Pedestrian Accident Suits: Damages
Pedestrian accidents can lead to a number of serious injuries, including broken bones, cuts, head trauma, and damage to organs. Bills for medical treatments add up quickly and you may be left with debt you are unable to pay.
A lawyer can help you seek damages to cover these unfair costs. Depending on your situation, you may be entitled to payment for:
Economic Damages
These damages can include:
Medical Expenses
Loss of Wages
Loss of Earning Potential
Non-Economic Damages
Non-economic damages can cover:
Pain and Suffering
Physical Impairments or Disfigurement
Mental Anguish
You may also be entitled to punitive damages, or damages designed to punish the driver that caused your accident. You also have the right to damages if a loved one is killed in a wrongful death pedestrian accident.
Your lawyer will have to prove that your injuries were caused by the accident before you receive any damages. You can count on our law team to document information about your injuries and the care you received so that you have the best chance of getting the compensation you deserve.
Pedestrian Accident Suits: Resolution
Pedestrian accident cases may be resolved outside of the courtroom. Your lawyer may meet with the insurance company representing the driver that hit you to undertake a period of negotiations. We'll go into these discussions dedicated to getting the compensation you need and we won't accept a subpar offer.
Your case may also end up going before a judge and jury. Courtroom battles require an understanding of Texas's legal codes as well as experience. Our law firm understands how to navigate the court system in order to win cases for our clients.
Our primary goal is ensuring that you are treated fairly throughout your legal battle. We work with skilled investigators, argue tirelessly, and aggressively press insurance companies to make sure our clients get just compensation after any pedestrian accident in Lewisville.
A Lewisville Pedestrian Accident Lawyer Can Fight for You
Getting compensation after a pedestrian accident requires immediate action. You need professional help to best deal with insurance companies and the driver that hit you. You can get the assistance you need by reaching out to our team of Lewisville pedestrian accident lawyers right now. Let us go to work for you by calling (469) 998-4069 or filling out our online contact form.
We can take on your case today, staring with a FREE consultation about your options.
Frequently Asked Questions