When Should You Get a Lawyer for a Truck Accident?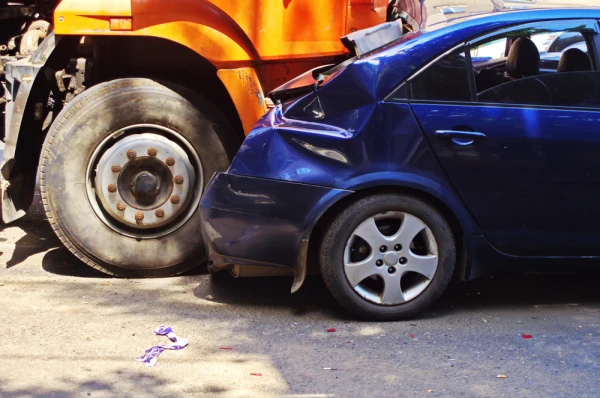 When should you get a lawyer for a truck accident in Dallas? Generally, it's a good idea to get legal help on your side as quickly as possible after a collision with an 18-wheeler or semi-truck. Learn the best time to contact a lawyer for assistance in this article.
Speak to a Lawyer Quickly After a Truck Accident
You should get a lawyer quickly after you are struck by a truck driver in Dallas. Reaching out to a lawyer is one of the first things you want to do after a collision, along with:
Reporting your accident to law enforcement officers
Taking pictures of the scene of the accident and your injuries
Getting contact information from witnesses
Going for medical treatment if you are hurt
These are important first steps to take after any truck accident in the Dallas area. In some cases, you may even be advised to contact a truck accident lawyer before you speak with your insurance agent. It's especially important to speak to a lawyer before you contact the other driver's insurance company.
Benefits of Working with a Lawyer Right Away
There are a number of reasons for getting a lawyer quickly after a truck accident in Dallas. Reaching out to a legal professional right away allows them to handle communication regarding your collision. Your lawyer may be able to speak with insurance agents for you. They may also:
Assess any offers made by the other driver's insurance agents
Work to ensure you are not blamed for the accident
Take steps to make sure your losses are treated seriously
Make sure you speak to a lawyer before agreeing to give a recorded statement to the other driver's insurance company. In many cases, you should not sign any paperwork offered by insurance agents unless you've had the documents reviewed by a legal representative that's on your side.
Allow a Lawyer to Investigate Your Case Quickly
In order to get compensation after a truck accident in Dallas, your lawyer may need to show that the truck driver caused your accident. Getting help right away may allow your lawyer to speak with witnesses while they still clearly remember what happened.
Additionally, your lawyer may be able to review the scene of the accident to get an idea about what happened. You should be aware that some parts of your lawyer's investigation may be accomplished later. For example, your lawyer may need to obtain your police report, which may not be immediately available.
Your lawyer may provide you with personalized care depending upon the exact causes of your accident. Some truck accidents in Dallas occur because:
Drivers are breaking the rules of the road
Drivers are distracted or fatigued
Drivers are operating a vehicle under the influence of drugs or alcohol
Trucking companies perform improper truck maintenance
Trucking companies do not properly train drivers
Allow a lawyer to begin investigating your case by contacting a law firm immediately after your truck accident in Texas.
Move Quickly to Observe Texas's Statute of Limitations
You only have a limited amount of time to begin working with a lawyer after a truck accident, due to Texas's statute of limitations. According to the statute of limitations, you only have two years to seek compensation after most truck accidents. You may only have six months if you were struck by a government vehicle.
Once the statute of limitations expires in your case, you are no longer eligible to get compensation for your:
Current and future medical expenses
Lost wages and lost earning potential
Vehicle repair expenses
Pain, suffering, and mental anguish
Make sure your claim is ready within the statute of limitations in Texas by contacting a truck accident lawyer quickly. Your lawyer may begin the investigation and make sure the appropriate paperwork is filed in time to allow you to seek compensation. Depending upon your situation, a lawyer could help you file a lawsuit in court or seek a settlement with the driver's insurance company.
Get Help from a Lawyer After a Truck Accident
Many drivers want to get help from a lawyer immediately after a truck accident. Often, it's a good idea to get a lawyer for a truck accident as quickly as possible. A Dallas car accident lawyer is available to help you build your claim right now. Find out more about your legal situation by calling us at (469) 998-4069 or filling out our online contact form.
A representative can provide you with a free legal consultation immediately.
Frequently Asked Questions