What Are Your Legal Options If You Get In A Car Accident While In A Taxi In Texas?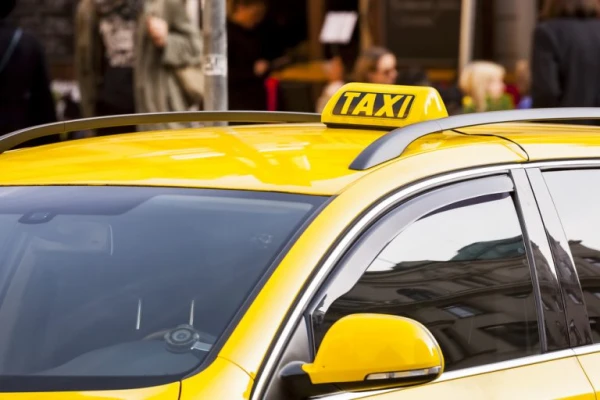 The first thing we have to point out here is that taxi companies operate differently than rideshare companies like Lyft or Uber, so your legal options if you get in a car accident while in a taxi in Texas are slightly different than if you were in an accident involving a Lyft or Uber driver. If you've been injured in a accident while you were in a taxi, the smart thing to do would be to consult with a Dallas car accident lawyer to fully explore your legal options, as each case is different. Whatever you do, consult with an experienced lawyer before you sign any papers.
Here are some of the basics:
Taxi Drivers Are Held to a Higher Duty of Care
You and other drivers are supposed to be careful while you're driving, and make every effort to drive safely. This is called "duty of care" in legal terms.  You are expected keep your eyes on the road, and drive as a reasonable person would. Taxi drivers, because they are transporting others for money, are considered "common carriers" and are held to a higher duty of care. Failure to adhere to the duty of care can result in being found negligent.
Taxi drivers can sometimes become careless or overconfident drivers, because they are on the road every day, and think they know the city like the back of their hand. This can result in speeding, improper lane changes, cutting off other drivers and other aggressive driving maneuvers. Any of these behaviors can result in an accident.
When you're in a taxi, you are literally along for the ride, and have no control over the driver's actions. If you've been injured while you were a passenger in a taxi, we'll make sure the taxi driver, and the taxi company is held accountable. If the other driver involved in the accident with the taxi was also partially at fault, we'll go after their insurance company, too.
Is the Taxi Driver or the Taxi Company Liable?
Unlike Lyft or Uber, where drivers are independent contractors and use their own cars, taxi drivers generally drive a taxi owned by the company for which they work. But that is not always the case. Some taxi drivers lease the taxi, and some drivers own their own taxi.
Different municipalities across Texas require different levels of liability insurance for taxi drivers. In Dallas for instance, here are the minimum requirements:
$50,000 per person
$100,000 per accident for bodily injury
$25,000 in property damage
Now, these are the requirements for an individual taxi. The taxi company will generally have much higher levels of liability insurance. Whether the taxi driver, the taxi company, or both are liable depends on the answers to several questions:
Who owns the taxi? The company or the driver?
Did the taxi company knowingly let an unlicensed driver operate one of its taxis?
Did the taxi company know the driver had a drug or alcohol problem that could affect his/her ability to drive safely?
Did the taxi company allow a driver to continue driving even after they knew of dangerous driving behaviors?
Did the taxi company fail to get regular inspections and schedule regular maintenance, and then the cab crashed as a result? (Think bald tires, faulty brakes, etc.)
Knowing which insurance company to file a claim with can be confusing. That's why it's important to have an experienced Dallas car accident lawyer working with you. Juggling multiple insurance claims is the last thing you need to be focusing on if you've been injured in an accident. You need to be focused on recovering from the accident. Let us deal with the insurance companies. We've successfully obtained generous settlements for our clients, and we have a record of winning in court when a case can't be settled.
What Damages Can You Claim?
If you've been injured when you were a passenger in a taxi and the taxi driver was found to be at fault, you are entitled to seek damages, and may be able to recover 100%, since you were 0% at fault in the accident.
Damages you may be able to claim include:
Out of pocket medical expenses
Predicted cost of future medical treatment
Lost wages (both present and future)
Pain and suffering
Each case is different, but make sure you keep every medical bill related to the accident, including ambulance fees, hospital bills, doctor's visits, physical therapy, prescriptions, etc. We want to make an accurate claim and get you the compensation you deserve.
Speaking to one of our experienced Dallas car accident lawyers is free and could very well be the best decision you make after your accident. We can meet with you in our office, your home, or your hospital room — whatever is convenient for you.
Call us today at (469) 998-4069 or use our contact form and someone will get back with you quickly.
Frequently Asked Questions