Is Texas a No Fault State for Auto Accidents?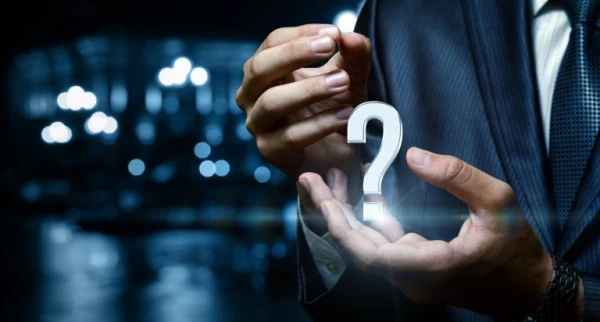 Each state has its own requirements for the type of auto insurance each driver is required to have. Some states are known as "no fault states", meaning your auto insurance policy has a mandatory "personal injury protection" or PIP provision. In "no fault" states, if you are injured in an accident or your vehicle suffers property damage, you file a claim with your own insurance company. Your own auto insurance will cover a portion or all of your medical bills, lost wages, and car repair costs, no matter who was at fault in the accident.
Texas is not a "no fault" state. On the contrary, Texas is what is called a "comparative fault" state. In Texas, each driver has to take financial responsibility for any accident in which they are more than 50% at fault. Most drivers do this by carrying liability insurance.
Comparative Fault or Proportionate Responsibility Explained
Texas is a "fault" state, in that you can collect damages or sue for damages from the at fault driver or their insurance company. This is only the case if you are not more than 50% responsible for causing the accident. The state Civil Practice and Remedies Code, Chapter 33  lays out the details of proportionate responsibility.
Any damages you might be awarded will be reduced by the percentage of fault you had in the accident. If the other driver was found to be 100% at fault, you keep 100% of the damages. But say, for instance, the police or the courts determined you to be 25% at fault, and the amount of damages you were eligible to collect was $10,000. You would only receive $7500, because the damages would have been reduced by 25%, or $2500.
Liability Insurance Requirements in Texas
Texas law requires all drivers to carry a minimum amount of liability insurance, so they can assume financial responsibility if they cause an accident that results in injury or property damage.
Currently, the Texas Department of Insurance lists the minimum liability coverage as:
$30,000 for each person injured in the accident, up to a total of $60,000 and
$25,000 in property damage coverage for each accident
Now, that's certainly not a lot of liability coverage. If you are injured in an accident where the other driver is at fault, and they only have the minimum coverage, it may not cover the cost of your medical bills, or the cost of replacing your brand new SUV that was totaled in the crash.
Dealing with auto insurance companies can be tricky. If you or a loved one has been injured in an accident, it's probably a good idea to consult with a Dallas car accident lawyer to make sure you get a settlement package that meets your needs now and in the future.
We can help make sure the insurance companies treat you fairly, and help you negotiate an appropriate settlement. If the insurance company(ies) deny your claim, or offer a ridiculously low settlement, we can file a lawsuit on your behalf. We have a record of winning when we go up against the insurance companies.
What if the Other Driver is Not Insured, or Uninsured?
If the other driver is at fault, and is carrying only the minimum amount of liability insurance, or if they are uninsured altogether, we may be able to go after their employer if the accident happened while they were on the job, such as if they drive for a ride sharing company like Uber or Lyft, or if the other driver who caused the accident was a bus driver or transport truck driver. We may even be able to go after another third party if there were other factors that caused the accident, such as defective equipment or debris in the roadway. We can also file a lawsuit against the other driver, if that is feasible.
We may also be able to help you file a claim with your own insurance company, if you carry Uninsured Motorist Insurance/Underinsured Motorist Insurance (UM/UIM insurance), which is an additional insurance coverage available on auto insurance policies.
If you or a loved one has been injured in a car accident that was not your fault, you would be well advised to meet with a Dallas car accident lawyer to make sure you get the compensation you deserve. Speaking to one of our experienced lawyers is free and could help you reach a more than fair insurance settlement. We can meet with you in our office, your home, your hospital room, or anywhere else that is convenient for you. Our lawyers are caring and compassionate, and we know how to deal with insurance companies.
Call us today at (469) 998-4069 or use our contact form and someone will get back with you quickly.
Frequently Asked Questions