How Much Is a Car Accident Lawyer?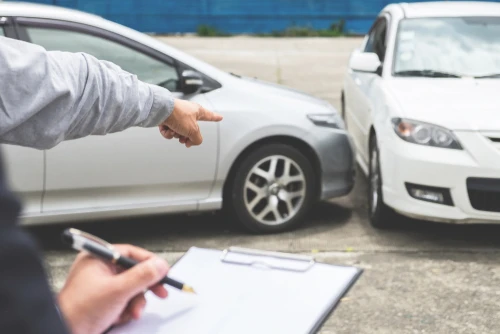 After a car accident, you will have expenses like medical costs, missed wages, and vehicle repair costs. If it's evident that the other driver caused the crash, you'll want to start considering your legal options. A common question we get from car accident victims is about how much a car accident lawyer costs.
The answer to this question is good news for most clients. Many car accident lawyers charge for their services on a contingency fee, which is virtually free of risk to you. Let's look further into this fee structure below and how it can benefit you.
You can also speak with an experienced car accident lawyer about your legal options during a FREE consultation. Call (469) 998-4069 or fill out one of the online forms on this site to get your questions answered today.
How a Car Accident Lawyer's Contingency Fee Works
Under a contingency fee arrangement, the lawyer only takes payment if they are able to win you some type of monetary compensation. There are two ways this can happen:
Through a settlement after filing a personal injury claim with the at-fault driver's insurance company
Through a court judgment after filing a lawsuit
The attorney's contingency fee will be contingent upon how the case is resolved. If the case does not bring you any compensation, you will not owe a fee.
Contingency Fee Ranges
The average contingency fee for a car accident lawyer is typically 33% or about one-third of whatever the client recovers. While this is the average, fees may range from anywhere between 33% to 40% of the recovery.
The fee percentage usually depends on factors like:
The case complexity
How far the case progresses
Who pays for the litigation costs
Some car accident lawyers will use a sliding scale model for their contingency fees. For example, if a case settles before a lawsuit needs to be filed, the fee might be lower. If you and your lawyer file a lawsuit but the case gets settled before going to trial, the fee might be the average 33%.
When a case goes all the way to trial, your car accident lawyer might charge a slightly higher fee, such as a 40% contingency. This is meant to account for the significant time and resources involved with the trial process. Plus, cases that win at trial typically yield a much higher reward, so it still benefits you even with a higher fee.
You'll want to discuss a lawyer's fee with them during the initial consultation. This will give you an idea of how they work and what you can expect throughout the process.
Benefits of Working on Contingency
The contingency fee structure works well for many injury victims because it allows them to receive legal representation free of upfront or out-of-pocket costs.
Many clients agree that a contingency fee structure is much better than a retainer or hourly rate for legal services. They can enter into the working relationship knowing that a win for their lawyer is a win for them (and vice versa), which helps the client know their lawyer is always bringing their best work to the table.
Other Car Accident Lawyer Fees and Expenses
In some situations, there are other fees involved when working with a car accident lawyer. As your lawyer works on your case, they will face expenses like expert witness fees, documentation copies, court reporter fees, and more.
Some lawyers might request upfront payment for these fees, others might absorb a portion of them, and others still will deduct these fees at the end. This is another thing you'll want to get clear about during the consultation.
Questions to Ask a Car Accident Lawyer
Most car accident lawyers (like ours at our firm) offer a free initial consultation to all clients. The consultation is a great time to discuss the details of your accident and your legal options. It's good to come to the consultation with a list of questions so you can learn about the lawyer's process and ensure it's a good fit.
Here are some helpful questions to ask during the consultation:
What does your fee structure look like?
Does the percentage you will be paid change based on how the case progresses?
How many expenses do you anticipate my case having?
Are there any upfront costs?
How often will you provide updates on my case?
Your lawyer will also ask questions about the details of your accident. If you can, bring copies of the police report, your medical records, pictures from the scene, and anything else that can help show the accident details and your damages.
How to Know if a Car Accident Lawyer Is Worth the Cost
If you have any injuries from your accident at all, it's smart to at least consult with a trusted lawyer. Even if you don't end up working with the lawyer, you can learn a lot about your options from the consultation. Just make sure you work with someone who offers the consultation at no charge.
The contingency structure also makes working with a car accident lawyer relatively risk-free to you. The more serious your injuries and other accident damages, the more important it is for you to contact a lawyer. That being said, your damages are not the only things to worry about in an accident case.
Dealing with the Insurance Companies
The at-fault driver's insurance company will probably try to contact you soon after the accident. They will look for ways to reduce what they have to pay you early on. Most car accident victims don't know what it takes to deal with these insurance companies until it's too late. There's a reason that studies on paying for auto injuries show those who hire a lawyer tend to win 3.5 times more.
A car accident lawyer can handle all communication with the insurance company while protecting your rights and making sure you have the strongest case possible. That peace of mind is more than worth it for most injured individuals.
Get a Free Consultation with a Dallas Car Accident Lawyer Today
Our Dallas car accident lawyers are here to help after another driver causes your accident. We always work on contingency, and the consultation is always FREE. Our goal is to make the process as stress-free as possible for you.
To schedule your FREE consultation today, call us at (469) 998-4069 or contact us online.
Frequently Asked Questions