Can You Sue Someone For Wrongful Death?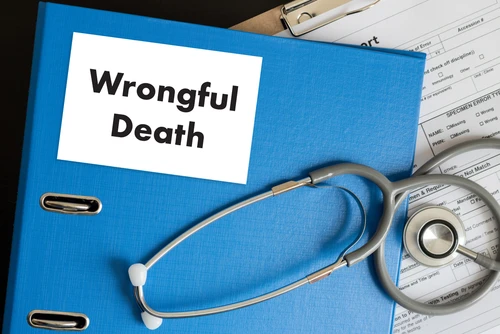 Losing a loved one is a tragic event in a person's life. When the loss is caused by the actions or negligence of another person, the deep sadness felt by surviving family members is coupled with a longing for justice. Texas allows grieving survivors to file a wrongful death lawsuit in limited circumstances, giving families some sense of closure and justice despite losing a beloved family member. If you have experienced loss and suspect that someone's negligence may be the root cause of your loved one's death, speak to skilled wrongful death attorneys for help filing a claim for compensation.
Dallas Car Accident Lawyers is a firm that handles many kinds of personal injury cases. As experienced local attorneys, we have worked on claims like motorcycle accidents, pedestrian collisions, truck accidents, rollover car crashes, and other tragedies that sometimes result in loss of life. We can help you and your family pursue a wrongful death claim and sue the party responsible for your loved one's death.
My Eligibility for Filing a Claim
Texas law prohibits certain extended family members like siblings, grandparents, grandchildren, and cousins from suing for wrongful death. Instead, Texas Civil Practice and Remedies Code §71.004 states that the deceased person's spouse, children, or parents can bring a claim for wrongful death compensation to court. They are also the individuals who can benefit from such an action, and they can bring the claim either together or separately for the benefit of all of them.
One Caveat: My Loved One's Executor
The executor or administrator of the deceased person's estate may file a claim for wrongful death if none of the eligible surviving family members have done so within three months of the person's death. To make sure that you and your family get the compensation you deserve from the party responsible for the passing of your family member, seek assistance from Dallas Car Accident Lawyers as soon as possible.
Important Limitations of Wrongful Death Claims
Wrongful death law is intricate and detailed, and it can be confusing to people unused to the legal system and its wording. That is one major reason to get in touch with knowledgeable wrongful death attorneys who can help you understand the viability and value of your claim. Below are just a few of the important aspects of wrongful death claims and their requirements.
The Statute of Limitations
In legal terms, a "statute of limitations" is the law that provides a deadline by which you must file your claim or forfeit your right to pursue compensation. Texas Civil Practice and Remedies Code §16.003 sets this deadline at two years from the date of your loved one's death for a wrongful death lawsuit. Skilled wrongful death attorneys can work to file your claim on time so that your ability to get compensation is preserved.
When I Can File a Claim
In addition to the above eligibility requirements, there are also specific limitations on which kinds of deaths are valid for wrongful death claims. Essentially, Texas wrongful death law only allows for these claims in cases in which, had your loved one survived, they would have been eligible to pursue compensation with a personal injury claim. In other words, death must be related to an injury that is due to another individual's actions or negligence. In-car accident cases, for example, your loved one's death must be the fault of the opposing driver, perhaps because the other driver engaged in risky or outright dangerous behaviors like the following.
Driving while intoxicated
Texting and driving
Running red lights
Speeding excessively
As long as you and your wrongful death attorney can show that the opposing party was responsible for your loved one's death, you should be able to file a claim in most cases. Some exceptions exist, so it is best to speak with experienced wrongful death attorneys about the details of your loved one's case.
When My Loved One Shared Some Blame
Though you must be able to show the fault of the opposing person in order to be eligible for compensation, the sued individual does not have to own all of the blame. Due to Texas' system of proportionate responsibility, you may be able to recover compensation even if your loved one shared blame for the incident that led to their death. This is true as long as your loved one was not more than 50% responsible for the event. However, any percentage of fault attributed to them will reduce your total compensation by an equal percentage. If they were 10% at-fault for the accident, for example, your compensation will be reduced by 10% as well.
I Can Get Help From Skilled Wrongful Death Lawyers Today
If your loved one died due to someone else's negligence or improper actions, now is the time to act. Call Dallas Car Accident Lawyers at (469) 998-4069 or fill out the form on our contact page to schedule your FREE consultation with our experienced attorneys. After we take on your case, we do not collect a fee unless we successfully recover the compensation you and your family are due.
Frequently Asked Questions