Can You Sue for Burns and Injuries Caused By an Airbag in Texas?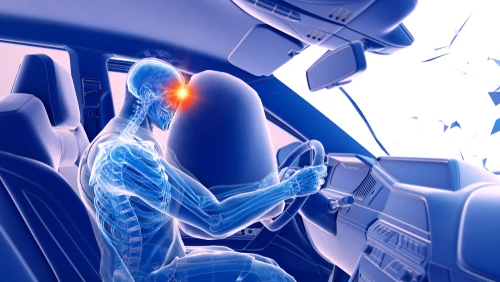 Airbags are an invention designed to save lives and prevent serious injuries in the event of a car crash, and for the most part they do their job. However, it is possible for an airbag deployment to cause chemical burns, respiratory issues from chemicals released into the air, cuts, bruises, and other injuries. Even worse, airbags can be triggered at the wrong time or may be incorrectly manufactured leading to more intense injuries. If this happens to you, you can sue for compensation in Texas.
our firm, a Dallas car accident law firm, work to provide injured clients with the best possible representation in court. We seek to find and preserve evidence that shows that your injuries were the result of unreasonable negligence on the part of the airbag manufacturer and work toward an acceptable compensation package either in court or through pretrial negotiation.
What You Must Prove to Have a Viable Case
Airbag injuries fall under the umbrella term of "personal injury claim." More specifically, they are defective products claims because the allegation is that the airbag in question caused injuries to you by being incorrectly manufactured or installed. As a defective products claim, it is necessary for you to show that the manufacturer or car company acted negligently. There are three major elements that you must prove to keep your claim viable.
The Airbag Was Defective
The first hurdle to clear is to show that the airbag had some defect in its design or manufacture. At our firm, a Dallas car accident law firm, , we may be able to bring expert witnesses into the case who can testify to the normal standards of airbags and show that your airbag did not function properly.
The Defect Caused Your Injury
In order to have a claim at all, you must show that your injuries were a direct result of the airbag's deployment. In cases in which the airbag deployed at the wrong time, this is more straightforward. However, if your airbag deployed during a car accident, the manufacturer likely will argue that your injuries were caused by the accident and not by the airbag.
The Car is Essentially in Factory Condition
Finally, you must show that you have not changed the makeup of your car in a way that affects its performance. If you have altered your vehicle, it is possible for the manufacturer to argue that the airbag's defect came from that alteration. They only have to ensure the safe operation of the vehicle when it is reasonably within its sale condition.
The Prevalence of Airbag Injuries and Burns
Recently, airbags have come under scrutiny of the National Highway Traffic Safety Administration after certain Tanaka airbags proved to be defectively manufactured. These bad products resulted in a nationwide recall, and you can check to see whether your vehicle has a defective airbag on the administration's website. Tanaka airbags are found in a wide variety of car brands, including Ford, General Motors, Honda, Acura, Dodge, and more.
If you are injured from an airbag that was manufactured by Tanaka, you may be in a position to benefit from significant compensation. You should speak with our our firm, a Dallas car accident law firm, as soon as possible to see whether or not your claim is viable.
Your Compensation
Your compensation is based on the assignment of fault by the court. Under Texas law, you can bring a claim to court as long as you are not more than 50% responsible for your injury. However, the total compensation you can earn from the opposing manufacturer or car company will be reduced by whatever percentage of blame is attributed to you. This rule is covered by Texas Civil Practice and Remedies Code §33.012.
For example, if you are considered 10% responsible for your injuries and the manufacturer or car company is considered 90% responsible, they will only have to pay 90% of your total damages.
Get Help From Experienced Attorneys Today
At our firm, a Dallas car accident law firm, , we have handled many different kinds of cases in the past. In addition to airbag injuries, we can handle situations like:
Bicycle accidents
Wrongful death claims
Truck and bus accidents
Accidents with rideshare giants Uber and Lyft
We offer prospective clients a 100% FREE initial case evaluation so that you can see whether or not we are the right law firm for you. As a show of our dedication to client satisfaction and justice, we do not collect an attorney fee unless we win your case and get you the compensation you deserve.
To get in touch with representation for your airbag burn or injury, fill out the form on our contact page, or call us at 469-998-4069.
Frequently Asked Questions