Allen Head-On Collisions Lawyer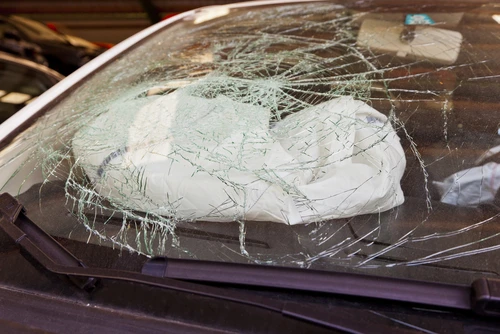 Even when both vehicles are traveling at low speeds, head-on collisions in Allen can be serious and even deadly. If you were injured or lost a loved one in this type of accident, you deserve to be compensated for what was lost. Our Allen head-on collisions lawyers are here to help you today.
Every day, we see firsthand how devastating head-on collisions can be for victims and their families. Our goal is to bring each client the fullest compensation possible for what they have suffered. Although money can of course not erase what happened, it can help you recover your costs, pay your bills, and begin the healing process sooner rather than later.
Call our car accident law firm today at (469) 998-4069 and we will set you up with a FREE consultation and case evaluation. We'll listen carefully to what happened and discuss how we can help. Reach out today to get started.
What Causes Head-On Collisions in Allen
Head-on collisions can happen for many different reasons. A lot of the time, a collision occurs when one or more drivers are failing to exercise care on the roads. Common causes include:
Drifting or crossing over the center line on a two-way road
Driving the wrong way on a two-way road
Taking too long to pass or not checking for oncoming traffic on a two-way road
Speeding
Driving while impaired or falling asleep at the wheel
Failing to follow traffic signs
Going too fast around a curve or
Driving while distracted, such as texting and driving
Head-on collisions often happen when one car drifts or moves into a lane of traffic going in the opposite direction. The cars in the oncoming lane don't have enough time to react or move out of the way, so a collision happens.
Determining the exact cause of your head-on collision will help you determine who is at fault for your accident. In Texas, the at-fault party in an injury accident is responsible for the damages. So, knowing who caused your accident will help you begin building a case against them.
Sometimes, head-on collisions result from manufacturers, maintenance companies, or government entities if a car part or road feature led to the accident. This is less common, but it does happen. An Allen head-on collisions lawyer can help you investigate and figure out who was ultimately at fault.
Head-On Collisions Are Much More Dangerous
Because both cars in a head-on collision are traveling towards each other, the impact of the crash is doubled. This makes head-on collisions more deadly than most other types of accidents. Even when a car is traveling at relatively low speeds, the force of the collision with another approaching vehicle can be catastrophic.
Common Injuries from Head-On Collisions in Allen
Since head-on collisions can be so serious, the injuries can be very severe. Examples of injuries we see from these types of crashes include:
Traumatic brain injuries
Amputations or loss of limb
Broken bones
Paraplegia or quadriplegia
Spinal cord injuries
Organ damage and
Injuries that result in death
No matter how you and your family were impacted by a head-on collision, our lawyers are here to help. Our car accident law firm has worked with countless clients like you who have suffered due to the negligence of another party. This is not a situation you want to handle on your own.
Our lawyers can help you build a strong claim to seek compensation for your medical costs, lost wages, mental anguish, and more. To schedule a FREE, no-obligation consultation to discuss the details, call (469) 998-4069 today.
Fault and Liability in Head-On Collision Accidents in Allen
To have a valid case, you will need to show that:
The other driver owed you a duty of care.
That duty was breached.
The breached duty led to your head-on collision.
You suffered injuries as a result of the breached duty and the accident.
All drivers in Texas have a duty to exercise reasonable care on the roads. So, if a driver entered a lane or performed some other action that led to the head-on collision, it means they have been negligent and breached that duty of care.
Showing how the other driver was negligent will require you to gather certain evidence and other information from the crash. An experienced head-on collisions lawyer can help you do this in the most efficient way possible.
How to Build Your Head-On Collisions Claim
Although it's best to contact a lawyer as soon as possible after your accident, there are some ways you can start building your case right away. Here are some actions you can take to do that:
Calling the police to report the accident
Getting emergency medical attention by calling (or having someone else call) for an ambulance
Taking pictures of the accident scene, your injuries, and your vehicle damage
Exchanging information with the other driver
Talking to any witnesses and getting their contact information
Seeing a doctor as soon as possible if you don't get treated at the scene
Keeping track of all medical bills and other evidence of your costs
Your lawyer can help you with any of the above and more. If you notice anything at the scene that needs to be investigated further, such as surveillance cameras, your lawyer will want to know about it right away.
It's also very important that you avoid talking to the other driver's insurance company without a lawyer on your side. Insurance companies are skilled at getting information from vulnerable accident victims that may be used against them later. They will also likely try to offer you a lowball settlement—but you should never take the first offer.
A lawyer can make sure you are on the right track through every step of your head-on collisions claim. You can focus on healing while they handle the legal details. Plus, our lawyers do not charge you unless we win your case—so there are no upfront costs and no risks to get started.
Talk to an Allen Head-On Collisions Lawyer for Free Today
If you were hurt in a head-on collision in Allen, don't wait to get the legal help you deserve. Call our car accident law firm to get matched with the best attorney for your situation. Call (469) 998-4069 today and we'll get you started with a FREE consultation.
Frequently Asked Questions