Allen Uber and Lyft Rideshare Accident Lawyer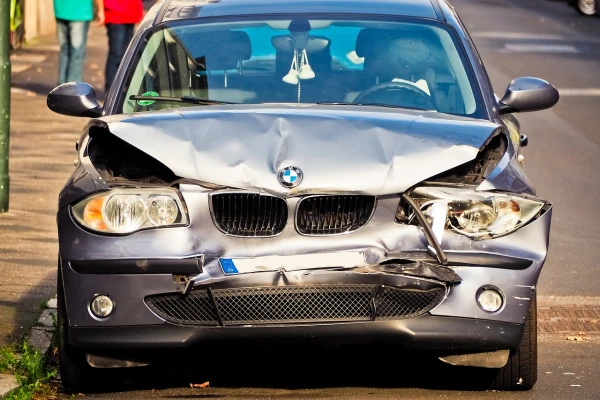 Car accidents are a significant problem throughout Texas. The latest data from the Texas Department of Transportation shows that there was a person injured in a car accident roughly every two minutes of 2017. Depending on the facts of the case, these injuries can be quite significant. Though the law is designed to protect drivers and offers a way to pursue compensation from the at-fault party, people who are injured in an accident involving a driver for rideshare companies like Uber and Lyft may face extra hurdles in these cases.
That is where an Allen Uber and Lyft rideshare accident attorney from our firm, a Dallas car accident law firm, comes in. Our skilled attorneys have experience handling a wide variety of personal injury claims in Allen and can help injured people through the legal system as they focus on a physical and mental recovery from their injuries. Some of the previous clients we have worked with suffered injuries like:
Broken bones
Severe lacerations
Traumatic Brain Injuries (TBIs)
Spinal injuries
Paralysis
Loss of limb
No matter the severity of your injury, you deserve to be compensated from the person or people responsible for your accident.
The Possibility of Multiple Defendants in My Claim
Many car wrecks, like rear end accidents and other more "simple" crashes, typically have one claimant and one defendant. However, there are situations in which multiple defendants can be brought into the case and may end up owing compensation to the injured person. A rideshare company like Uber or Lyft typically structures its contracts to avoid liability for any wrecks caused by their drivers, but there are certain situations in which they may be on the hook for compensation.
For example, they may have failed to perform adequate background checks on the at-fault driver and thus did not do their due diligence. Alternatively, our Allen Uber and Lyft rideshare accident lawyers may be able to find legal problems with their contracts themselves, such as incentives that encourage risky driving in their drivers.
Other Instances with Multiple Defendants
Having multiple defendants is not unique to Uber and Lyft rideshare accidents. Another situation that may involve different at-fault parties is covered by the "dram shop" law as it is commonly called. This section of the state's Alcoholic Beverage Code states that a person injured in a drunk driving accident may sue the establishment that served the drunk driver alcohol if certain conditions are met:
The driver was a minor
The driver was clearly and obviously intoxicated when they were still being served
Yet another situation that may involve multiple defendants is when your claim is against a truck driver. In those cases, the truck driver, the trucking company that owns the tractor-trailer, and even the company that manufactured parts for the truck may be liable for your damages.
At our firm, a Dallas car accident law firm, , our attorneys have handled all of these cases and know how to represent your interests against powerful defendants like Uber and Lyft.
Compensable Damages I Can Pursue
The main purpose of any Uber and Lyft rideshare accident claim is to pursue the compensation you are owed for the harms you suffered as a result of the incident. In Texas, everything from a bicycle accident to a crash with a pedestrian has two categories of harms for which the injured person can recover monetary compensation: economic and non-economic damages.
Financial Harms
Economic damages are the financial harms you suffer as a result of your injury. These kinds of damages almost always have a paper trail, such as bills or receipts, which can be used as evidence when tallying their appropriate value. Examples of economic damages include the cost of your medical care, replacement or repair costs for any damaged property, and even the wages you lose as a result of becoming injured and unable to work.
Subjective Harms
Non-economic damages can be thought of as the more ethereal, subjective suffering that comes with an injury. Examples include physical pain, mental anguish, loss of enjoyment in life, loss of companionship with your spouse, and similar harms. Since these damages rarely have an objective, an agreed-upon value like a receipt or bill, it is often necessary to seek testimony from an expert witness who can assign an appropriate monetary value to them.
Exemplary Damages
Though rare, an additional avenue of compensation exists for cases that involve especially dangerous and reckless behavior. Called "exemplary damages," this amount is an additional amount that the defendant must pay to the injured person when the jury finds it appropriate. Some past cases that have featured exemplary damages include drunk driving accidents and even crashes caused by texting while driving. While you and your attorney cannot advocate directly for this extra compensation, the evidence presented in the case, and arguments your Allen Uber and Lyft accident lawyer put forth, all help the jury decide whether or not such measures are appropriate.
I Can Meet With Allen Rideshare Accident Lawyers for FREE
At our firm, a Dallas car accident law firm, , our Allen Uber and Lyft rideshare accident attorneys provide prospective clients with a FREE consultation and collect no fees unless we win your claim. Get in touch with us as soon as possible by dialing 469-998-4069 or fill out your information on our contact page.
Frequently Asked Questions