Richardson Uber and Lyft Rideshare Accident Lawyer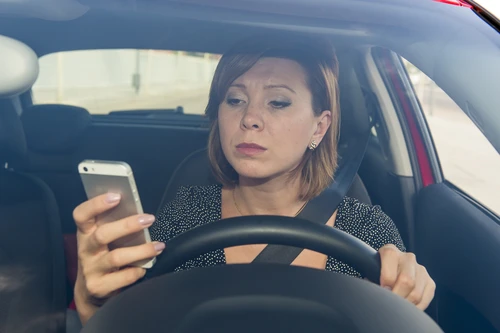 Every car accident has the potential to involve serious injuries and difficult legal complications. In the era of the gig economy, with many people turning to second and third jobs as drivers for rideshare companies like Uber and Lyft, the difficulties only increase.
Fortunately, our firm, a Dallas car accident law firm, has experienced Uber and Lyft rideshare accident attorneys in Richardson ready to assist injured people with the pursuit of compensation. If you have been injured in an accident like this, our lawyers can help you:
File your claim within the two-year statute of limitations
Compile and preserve important evidence
Negotiate with opposing legal counsel
Fight for your rights against these aggressive and well-resourced corporations
Types of Injuries in Rideshare Accidents
Rideshare company drivers may feel the pressure to get their fares to their destinations in a timely manner. They may strive to keep their nightly numbers up, causing them to take risks while driving such as speeding. Additionally, they may drive while texting their upcoming clients. For all of these reasons, these sorts of accidents can involve significant and life-altering injuries, such as:
Loss of limb
Traumatic brain injuries (TBIs)
Broken bones
Paralysis
Serious lacerations
In turn, these injuries constitute damages that may affect an injured person's entire life. Such damages are compensable, meaning that you are able to sue the at-fault driver for the amount of damages you incur. Typically, accidents involve two kinds of harm.
Economic Harm
Economic harm includes the damages that you experience that have a direct impact on your bank account. For instance, you may lose time at work and have months of lost wages. Your medical bills, the cost of replacing your car, and even the cost of necessary medical equipment for your home can be included in the economic harm category.
Non-economic Harm
Other damages do not have a direct effect on your financial situation but are nevertheless negative results caused by an accident that was not your fault. You should and can be compensated for the pain and suffering you endure.
Our Richardson Uber and Lyft rideshare accident attorneys can help you pursue all avenues of compensation. For instance, your case may warrant exemplary damages in addition to the non-economic and economic harms. Usually, this is reserved for accidents that involve especially reckless behavior like drinking and driving. In such situations, skilled personal injury attorneys can build strong arguments to convince the jury to award you the higher of these two amounts:
Twice the value of your economic damages, with a cap at $750,000
$200,000
Holding Rideshare Companies Liable
The trouble with handling cases that involve rideshare companies like Uber and Lyft is that these corporate giants have a team of experienced defense attorneys on their payroll and typically have much deeper pockets than the average injured citizen. Unlike a typical rear-end accident, these crashes require you to go a step farther and implicate not only the driver but the company they work for.
The contracts cooked up by these corporations typically seek to do everything they can to deny liability for accidents. However, a skilled Richardson rideshare accident lawyer may be able to challenge the validity of such contracts. Another angle that you and your attorneys can pursue is to sue the company for failing to perform due diligence if it comes to light that the driver has a prior history of negligent driving.
The Importance of Establishing Fault
All personal injury claims, from bicycle accidents to collisions between trucks and buses, revolve around the establishment of fault. In order to pursue compensation from the other driver, you do not have to be blameless for the accident. You only have to be less than 50% responsible for the accident.
However, the amount of compensation you receive will be diminished in direct proportion to the percentage of fault that is assigned to you. For instance, if the court decides that you were 25% responsible for the accident, and therefore for your injuries, your total compensation will be reduced by 25% as well.
Speak to Richardson Uber and Lyft Rideshare Accident Lawyers Today
If you are injured in an accident involving a rideshare driver for a company like Uber or Lyft, call the Richardson attorneys at our firm, a Dallas car accident law firm, as soon as possible. We can help you by easing the legal burden on your shoulders as you focus on recovering from your injury to the fullest extent possible.
We will provide you with a FREE initial case evaluation and will not collect a fee unless we have helped you win the compensation you need. Call us today at 469-998-4069, or fill out the form on our contact page to start your path to a renewed life.
Frequently Asked Questions