Richardson Drunk Driving Accident Lawyer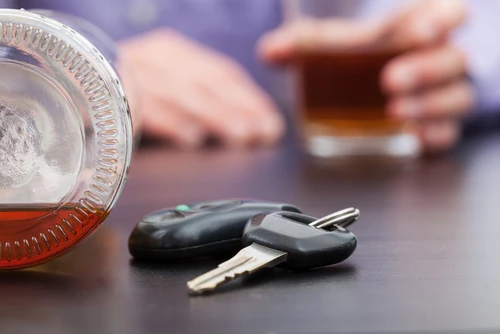 Drunk driving is perhaps the most reviled traffic offense that still occurs in high numbers. According to the Texas Department of Transportation, Richardson alone experienced nearly 100 drunk driving accidents in 2017. These accidents are particularly dangerous because drunk drivers lack the ability to respond quickly to changing traffic conditions and stimuli, meaning that these accidents often involve high speeds and the running of traffic lights or stop signs. Some of the devastating injuries that can result from drunk driving wrecks include:
Broken or crushed bone
Loss of limb
Paralysis
Traumatic brain injury (TBI)
The first step you should take after an accident is to seek immediate medical attention. Not only is this the best chance to receive the care you need as quickly as possible, but having it on record that you sought medical care can help your claim if you choose to take it to court.
The next step you should take is to contact the Richardson drunk driving accident attorneys at our firm, a Dallas Car Accident law firm. We have experience with a wide range of personal injury claims and may be able to work with you to secure an acceptable award of compensation.
Determining Your Amount of Compensation
In everything from run-of-the-mill rear-end accidents to more complex cases involving rideshare companies like Uber and Lyft, one thing remains the same. The point of the claim is to achieve compensation for the injured person so that they can recover the costs they have incurred and set up a life after injury. Generally, there are two kinds of damages that go into the calculation of compensation: economic and non-economic damages.
Economic Damages
This first category pertains to harms that directly affect your finances. They can include your medical bills, lost wages, the cost of repairing your vehicle (including a bicycle if you have been harmed in a bicycle accident), and similar items.
Non-Economic Damages
The second category of harm includes pain and suffering that you experience as a result of your injury. This includes mental distress and is very subjective in nature. To calculate an accurate value, lawyers can look to past jury awards under similar circumstances and can call upon expert witnesses to testify to the extent of your damages.
Extra Compensation: Exemplary Damages
In cases that exhibit particularly dangerous or reckless behavior, such as drunk driving accidents or crashes involving texting while driving, extra damages may be awarded by the jury. Though Richardson drunk driving accident lawyers can work to provide evidence for the other driver's egregious behavior, it is up to the jury to award these exemplary damages and they are not items that are directly pursued by the injured person.
How Richardson Drunk Driving Accident Lawyers Can Help
Richardson drunk driving accident attorneys can help you with your personal injury claim in a variety of ways that stem from their legal knowledge and experience in local courtrooms. At our firm, a Dallas car accident law firm, , our local attorneys can help you by taking care of the filing requirements while you focus on healing from your injury and coordinating schedules with family and friends. This is important because drunk driving accident claims have a two-year statute of limitations. If you fail to file your claim in court within two years of your accident, you risk losing the right to pursue compensation from the other driver.
Other ways that we can help include:
Preserving and collecting evidence
Speaking to eyewitnesses
Negotiating for a pretrial settlement with opposing lawyers
Arguing in court for acceptable compensation
Compassionate Attorneys with Experience
As professional Richardson drunk driving accident lawyers, we have experience handling these kinds of cases. We work with injured people daily and have an understanding of the struggles that you face as you try to recover to your fullest potential. We know that the stress of a long and drawn out personal injury court case can be too much for you to bear as you focus on your health and your family.
Our passion for helping injured people extends to the way we run our law firm. We provide prospective clients with a FREE initial case evaluation so that you can decide whether or not we are the right Richardson drunk driving accident lawyers for you. Also, we pledge not to collect an attorney fee until your case has been won and you have been awarded the compensation you deserve.
To start the process of working with us, call us today at 469-998-4069. If you prefer email, you can fill out the form on our contact page and a representative will get in touch with you as soon as possible. Together, we can get your life back in order and get you the compensation you and your family need.
Frequently Asked Questions