Richardson Personal Injury Lawyer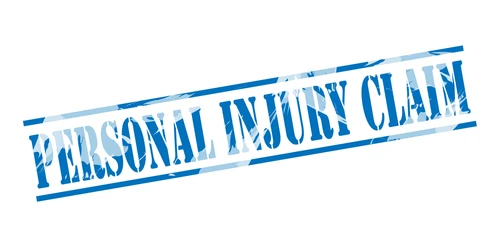 our firm / Dallas Car Accident Lawyers is a group of attorneys who can provide assistance to injured people throughout Texas. Our Richardson personal injury lawyers are experienced in a variety of accident types and have handled cases involving many different injuries. Under Texas and Richardson law, an injured person has the right to pursue compensation from the at-fault party as long as the injured person is not more than 50% responsible for the accident. If you are injured in a rear-end car accident, a T-bone wreck, an accident involving large vehicles like trucks or buses, or even a collision between a vehicle and a bicycle, our personal injury attorneys in Richardson, Texas can help you and your family navigate the often-confusing legal system.
What Steps do you need to Take After an Accident in Richardson, Texas?
Determination of fault
One of the central aspects of a personal injury claim is the determination of fault. To help build a strong case, it is best to gather some information at the scene of the accident if it is at all possible. In some instances, you may be too injured to take pictures of the scene, exchange information with the person at fault, or take down the names of eyewitnesses. If it is possible, though, those are all important things you should do immediately after your incident.
Receive Medical care
The most important step to take after an accident is to receive appropriate medical care. Even if you do not feel particularly injured, it is best to check with a qualified physician to see whether or not you have a hidden injury. Some issues, like concussions, may not be immediately apparent.
Call a Richardson personal injury attorney as soon as possible
Finally, make sure that you get in touch with Richardson personal injury attorneys as soon as possible. They can work to preserve any evidence that might fade away with time, such as physical evidence at the scene of the accident or eyewitness testimony that may become cloudier as the months pass. It is important to get an experienced Richardson legal team on your side early in the case as the deadline for filing a personal injury claim is two years from the date of your injury.
File the personal injury claim before the deadline
If you procrastinate on filing your claim and fail to hire Richardson personal injury lawyers to file the claim for you, you may end up losing the legal right to pursue compensation from the other party.
How Your Percentage of Fault Changes Your Award
As with all of Texas, Richardson uses a compensation award system known as comparative negligence or proportionate responsibility. The two components of this system are as follows:
You may sue the other party for damages as long as you are not more than 50% at fault for the incident that caused your injuries
Whatever percentage of fault is assigned to you by the court, that same percentage will be taken out of your total available compensation
For example; let us say that you are injured in a car accident involving a rideshare company like Uber or Lyft. You total damages, including things like medical bills, replacement of property, lost wages, and your pain and suffering, total $200,000. If the court finds that you are 10% responsible for the accident that led to your injuries, it will reduce your total available compensation by 10% as well, leaving you with $180,000 instead of the full amount.
Our skilled Richardson personal injury lawyers work to collect evidence and put forth arguments in court that will decrease the amount of fault attributed to you, effectively increasing compensation you can earn.
Exemplary Damages
Some personal injury claims involve "gross negligence" by the responsible party. Though much rarer than the usual claim, these include accidents that result from actions like drunk driving or driving while texting. Since these are considered especially egregious, the court may decide to deter similar behavior in the future by awarding extra damages called exemplary damages. The amount of exemplary damages you can receive is limited to the higher of these two options:
$200,000
Twice the amount of your economic (or financial) losses, up to $750,000
It is entirely up to the court to decide to award this added compensation, but experienced personal injury attorneys in Richardson like the ones we employ at our firm, a Dallas car accident law firm, may be able to provide convincing arguments and evidence of the over-the-top negligence involved in your accident.
Get Help from People Who Care
Our Richardson personal injury lawyers take pride in our job, which is helping injured clients achieve the just outcome of compensation that they need to restructure their lives. We understand that life can be very difficult after an injury, with the prospect of long-term medical care, additional difficulties in your schedule, and an inability to return to work. Because of this, we offer prospective clients a FREE case evaluation to determine the viability of their claim and we pledge not to collect a fee unless we have won you your rightful compensation.
To start working toward a better life, fill out your information on our contact page, or call us at 469-998-4069.
Frequently Asked Questions