Richardson 18-Wheeler Accident Lawyer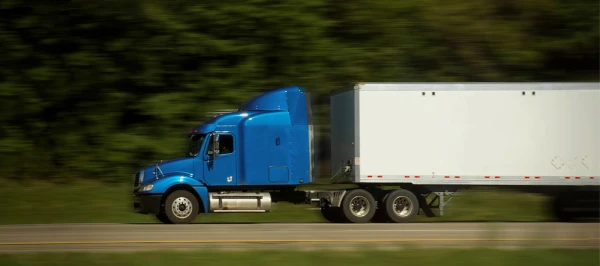 Take steps to get compensation if you were struck by an 18-wheeler in Richardson, TX. You could end up receiving damages to cover your medical expenses and other losses. However, you may only get damages if someone else caused your accident.
A Richardson 18-wheeler accident lawyer will work to show that your accident was caused by a truck driver. Your lawyer will work to build you a claim or to help you file a lawsuit. Find out more about how you could get compensation by calling us at (469) 998-4069.
Review Facts About Richardson Commercial Vehicle Accidents
Eighteen-wheelers are a kind of commercial vehicle. You might hear these large vehicles called "semi-trucks" or even "big rigs." These vehicles often haul freight in long trailers. For this reason, some people call them "tractor-trailers." Whatever term you use for an 18-wheeler, these vehicles are involved in a large number of accidents every year.
The Texas Department of Transportation (TxDOT) keeps track of commercial vehicle accidents on a yearly basis. The DOT breaks these accidents down based on the county where they occurred. Richardson is located in both Dallas and Collin counties. In 2019, there were:
578 commercial vehicle accidents in Collin County.
4,146 commercial vehicle accidents in Dallas County.
A lawyer will help if you were hurt in one of the many commercial vehicle accidents that occur in Richardson every year.
Causes of 18-Wheeler Accidents in Richardson
You could only receive compensation after an 18-wheeler accident if someone else caused the collision. Many 18-wheeler accidents are caused by commercial truck drivers. They might cause accidents if they:
Drive in an aggressive manner.
Don't obey the speed limit.
Run a red light or a stop sign.
Change lanes improperly.
Do not properly load their truck.
However, a truck driver might not admit to causing a collision in Richardson. Instead, the driver could try to blame you for the collision. A Richardson 18-wheeler accident lawyer can step in to help show that the other driver was at-fault for the wreck. Find out how a lawyer could help by calling (469) 998-4069.
Trucking Companies and 18-Wheeler Accidents in Richardson
Liability for 18-wheeler accidents in Richardson could get complicated if a driver caused an accident while working. The trucking company may hold a portion of the responsibility for their employee's actions. Additionally, sometimes a trucking company is directly at-fault for an accident. Trucking companies could be blamed for the accident if:
They hire drivers who are not properly trained.
They do not keep their truckers properly maintained.
They ignore regulations on load sizes.
Allow an 18-wheeler accident lawyer in Richardson to dig into all the facts about your accident. A lawyer will even work to find out if your accident was caused by a vehicle defect. Sometimes, the truck manufacturer could be responsible for an accident.
Damages for 18-Wheeler Accidents in Richardson
Your lawyer could help you deal with an 18-wheeler accident in Richardson. A lawyer could step in to help you get damages to cover your economic and non-economic losses. Economic losses cover things like your:
Medical expenses
Lost wages at work
Vehicle repair costs
Non-economic losses are often more difficult to understand. These losses do not have a clear-cut cost associated with them. You could face non-economic losses related to your pain and suffering, for example. A lawyer might help you get coverage for all of your losses.
You might receive damages through a settlement with the insurance company. Settlements are agreements reached outside of court. They allow you to move forward without paying expensive court fees. However, insurance agents might sometimes try to refuse you compensation.
In this situation, you may want to file a lawsuit against the truck driver who struck your vehicle. A lawyer will walk you through the process of handling a lawsuit. Let a member of our team focus on bringing you a verdict in your favor. We're ready to begin offering you support now.
Call a Richardson 18-Wheeler Accident Lawyer Now
You're not alone if you were hit by an 18-wheeler in Richardson. Our team will help you secure compensation for your losses. It's easy to reach out to us, just call (469) 998-4069. You can also complete our online contact form.
Once you reach us, we will provide you with a free consultation. Find out more about your legal situation today.
Frequently Asked Questions