Can You Recover More Than the Policy Limit On Auto Accident Insurance in Texas?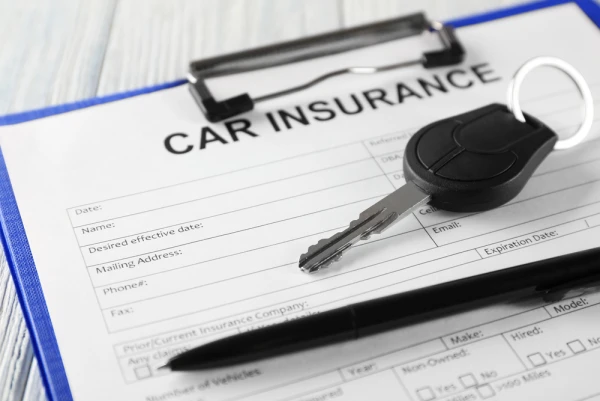 Texas law requires every driver to assume financial responsibility to pay for medical expenses and damages incurred in an accident in which they were at fault. Most people  do this through their auto insurance policy. But what if you're in an accident caused by another driver and the cost of your medical expenses and the auto repair bill is more than their liability insurance limit? Or what if they don't have auto insurance? Can you actually recover more than the policy limit on auto accident insurance in Texas?
The answer is, it's complicated. If you've been injured in an accident and you have large medical bills, you may want to seek the advice of a Dallas car accident lawyer to make sure you're getting the money you need to cover your current expenses and possible future loss of income..There are certain strategies we can use to work around insurance policy limits in our effort to get you the compensation you deserve.
Minimum Auto Liability Insurance and How It Works in Texas
When you buy auto insurance in Texas, you are required to buy at least the minimum liability insurance coverage to meet the financial responsibility law. According to the Texas Department of Insurance, the current coverage minimums are:
$30,000 for each injured person, not to exceed a total of $60,000 for each accident, and
$25,000 for property damage for each accident
This minimum auto liability insurance is known as "30/60/25 coverage". As you can see, the coverage is not much. If you are seriously injured, or your brand new SUV is totaled, the other driver's minimum coverage won't come close to covering your expenses. And if the other driver is uninsured, what then? Let's look at some of your options.
Option #1 Find Out if the Other Driver Has Additional Insurance
If the other driver has Medical Payments Coverage in addition to liability insurance, you may be able to make a claim to get more than the liability limits. You can also see if they have Personal Injury Protection (PIP) coverage. It they were driving a company vehicle, their employer's insurance might also kick in. And if the other driver is an Uber or Lyft driver, there will be company liability insurance involved. An experienced car accident lawyer will be able to research and find all of this information for you.
Option #2 — Check Your Own Auto Insurance Policy
You will want to check your own insurance policy, to see if you have coverage for an Underinsured Motorist (UIM) or Uninsured Motorist (UM). This is coverage you pay for to protect you in the event you are hit by a driver who is under insured or not insured at all. This coverage can also come into play in a hit and run accident. There are two types of this insurance:
Bodily injury UM/UIM coverage pays for medical costs, disfigurement, full or partial disability, lost wages, and pain and suffering.
Property Damage UM/UIM pays for the cost to repair your vehicle, rental car fees while your car is being repaired, and damages to things you may have in your car.
Option #3 — Sue the Other Driver
If the other driver's liability insurance limits mean the insurance payment would fall woefully short of covering your present and future medical bills and damage to your car, you can sue, with the help of an experienced Dallas car accident lawyer. You can only recover from their personal assets if you win — this does not include their home, car or retirement benefits.
Option #4 — Sue Other Defendants
Depending on where the accident happened, and if there were factors such as road construction that helped cause the accident, or your accident was caused by defective equipment either with your vehicle or the other driver's, we can also go after the road construction company or manufacturer of the defective equipment.
Option #5 — Sue the Insurance Company
This could be the other driver's insurance company, or yours, depending on the circumstances. This is called a Bad Faith Claim. Insurance companies are required by law to conduct their business in a certain way.. When an insurance company acts in bad faith — say they delay paying a claim, or don't properly investigate a claim, our firm may be able to argue in court that the insurance company itself has liability, for its failure to act in good faith and fulfill its duties. This would be in addition to the liability of the person who caused the accident.
Our Dallas car accident law firm has successfully negotiated settlements and won liability cases in court.for our clients. We take on some of the most challenging cases. Speaking to one of our experienced Dallas car accident lawyers is free and could help you recover damages that exceed the policy limits. We can meet with you in our office, your home, or your hospital room — whatever is convenient for you.
Call us today at (469) 998-4069 or use our contact form and someone will get back with you quickly.
Frequently Asked Questions