Richardson Motorcycle Accident Lawyer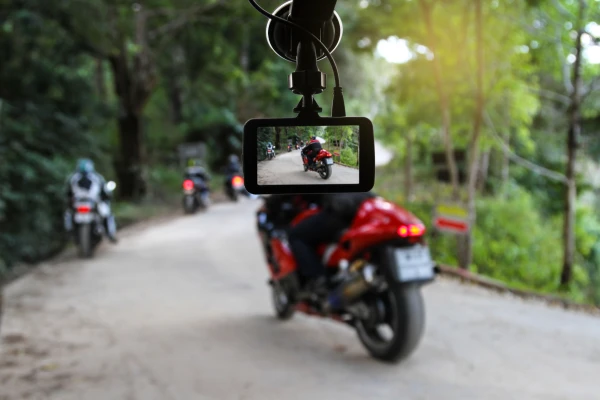 A motorcycle accident can take a pleasant day and turn it into a nightmare. Motorcycle accidents often result in serious injuries for the motorcyclist, while other drivers walk away relatively unharmed. You could be left with high medical bills and a totaled motorcycle after an accident.
You don't have to deal with the aftermath of a motorcycle accident on your own. A Richardson motorcycle accident lawyer can step in to help you while you recover. Make sure you're ready to fight for the compensation you need by contacting a motorcycle accident lawyer today.
You Deserve Compensation – Let a Motorcycle Accident Lawyer Help You Get It
There are thousands of motorcycle accidents every year in Texas, according to the Texas Department of Transportation. These accidents frequently lead to injuries and severe damage to motorcycles. You should get compensation from the driver that hit you if you are the victim of a motorcycle accident in Richardson.
However, convincing the driver that hit you to pay for your medical and repair bills can be difficult.
That's where a motorcycle accident lawyer in Richardson comes in. You can get professional help from a law team that will help you get the compensation you deserve. Your lawyer will start working immediately after your accident to:
Establish the guilt of the other driver
Prove that your injuries were caused by the crash
Proving the fault of the other driver can make it easier for you to get a settlement or a win in court after a motorcycle accident.
How a Motorcycle Accident Lawyer Can Help You
Other drivers are at fault for multi-vehicle motorcycle accidents the majority of the time. Many people think this means it will be easy to get compensation after an accident. Unfortunately, this is often not the case.
Insurance companies for other drivers can try to deny your claims. Many times, the insurance company will try to blame you for the accident, or they will imply that their client did not cause your injuries.
Your Richardson motorcycle accident lawyer can fight these accusations by:
Interviewing eyewitnesses to the accident
Working with professional investigators
Collecting all relevant evidence
Reconstructing the accident (in some circumstances)
The professional efforts of your motorcycle accident lawyer can improve your chances of getting the compensation you deserve.
Settling or Winning a Motorcycle Accident Case in Richardson
You have two ways to get the compensation you need after a motorcycle accident. You can:
Settle your case
Go to court
In some cases, the insurance company will offer you an acceptable settlement after a period of negotiation with your motorcycle accident lawyer. Settlements can be difficult to achieve but may be less stressful than a court case.
If your case does go to court, your lawyer will support you in front of the judge. Fighting to prove the other driver was at fault will take skill and experience. Picking an expert motorcycle accident lawyer to represent you can increase your chances of winning your case.
Note that you only have 2 years to act after a motorcycle accident. If you wait too long, you will lose your chance to receive any compensation for your injuries or the damage to your motorcycle.
Complications for Motorcycle Accident Cases
Motorcyclists sometimes face challenges that other drivers do not if they are involved in a motor vehicle accident case. For example, you can face legal hurdles if you were not wearing your helmet at the time of the accident.
While Texas legally permits motorcyclists to ride without a helmet in some circumstances, this may weaken your case. Insurance companies often argue that riding with no helmet is taking an unnecessary risk. You need a skilled lawyer who can work to fight these accusations.
Motorcyclists are also sometimes the victims of hit-and-run accidents. Dealing with a hit-and-run case can be challenging, especially if you do not see the license plate of the driver that hit you. A Richardson motorcycle accident lawyer can help you deal with this situation as well.
A Motorcycle Accident Lawyer in Richardson Can Help You
Getting help right away after a motorcycle accident can improve your chances of getting the compensation you need. Take steps to protect yourself from the accusations of other drivers or insurance companies by working with a Richardson motorcycle accident lawyer today.
Our law firm understands what you're going through. We know that you need time to recover and that you deserve compensation for your medical bills. Let us start focusing on your case today by calling us at (469) 998-4069 or filling out our online contact form.
You can start getting the help you need right away with our FREE consultation.
Frequently Asked Questions