What Happens if You Get in an Accident Without Health Insurance?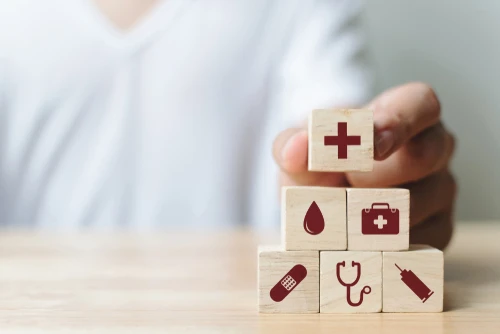 Motor vehicle accidents in Dallas may leave you facing serious injuries. You may need immediate medical treatment to recover from your injuries. This situation could be more complicated if you do not have health insurance.
What happens if you get in an accident without health insurance in Texas? Use this article to review your options for paying for your medical care in this situation.
Your Car Insurance May Cover Some of Your Medical Bills
All drivers in Dallas are required to carry car insurance before they operate a motor vehicle. Let's assume that you have car insurance even if you do not carry health insurance. If you purchased extra insurance for personal injuries – specifically Personal Injury Protection (PIP) insurance – the insurance company may pay for some of your health care expenses.
PIP insurance is designed to provide you with compensation for your:
Medical expenses
Lost wages
You may also be able to purchase an extra policy for MedPay insurance in Texas. MedPay insurance may cover your medical expenses but not your lost wages at work. Note that both MedPay and PIP insurance may cost you extra money on your car insurance bill. You must purchase these forms of insurance before an accident to benefit from them.
Additionally, you should be aware that car insurance companies usually wait a significant amount of time before they pay out on car accident claims. They may even try to deny your claim in some situations. In this situation, you could still have medical bills hanging over you.
The Other Driver's Insurance May Help with Medical Expenses
You may have additional options to seek compensation for your medical expenses if another driver caused your accident. In this situation, the other driver's insurance may be required to compensate you for your:
Emergency medical treatment
Hospital stay and surgeries
Medical testing and assessments
Physical therapy and rehabilitation
You could also receive compensation for your lost wages at work and even your lost earning potential through the other driver's insurance company. However, you could only receive this compensation if a lawyer is able to demonstrate that the other driver caused your accident. This may require a lawyer to investigate your case by:
Visiting the scene of the accident
Speaking with witnesses who saw the collision
Reviewing the police report of your accident
As with claims filed with your own insurance company, you will likely have to wait a significant period of time before you get compensation through this method. You may have to wait even longer if your lawyer recommends taking your case to court.
Find out more about your options to secure compensation if you do not have insurance by speaking to a Dallas car accident lawyer. You can start getting answers to your legal questions by calling (469) 998-4069.
Seek Compensation Through the Government Programs
You may be able to seek compensation for your losses through the Texas Medicaid program. If you do not have health insurance and you qualify as a low-income household, this program may be available to help you out.
If your child was hurt in a car accident and you do not have health insurance, you could also qualify for the CHIP (Children's Health Insurance Program in Dallas. This may allow you to get compensation to cover your child's medical expenses after a motor vehicle accident.
Speak with the Hospital's Billing Department
As you can see, you have a number of options to get compensation if you are in an accident without insurance. However, these options may not provide you with compensation for a period of weeks or months. The hospital may demand that you make payments before that.
You may be able to speak with the hospital's billing department to set up a payment schedule to pay a portion of your bill before you receive compensation. In some cases, billing departments may even reduce your bill. This could allow you to handle pricey hospital bills after a car accident in Dallas.
Contact a Lawyer if You Were in an Accident Without Insurance
What happens if you get in an accident without health insurance? You may face high medical bills. In some cases, your insurance or the insurance of the other driver may cover your losses. A Dallas car accident lawyer may be able to help you secure compensation to cover your medical bills and other expenses. You can begin discussing your case now with a free consultation.
Start building a claim right now by completing our online contact form or calling (469) 998-4069.
Frequently Asked Questions