Richardson Pedestrian Accident Lawyer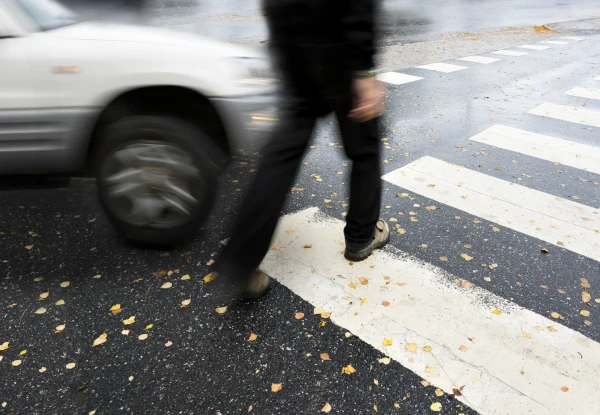 Pedestrian accidents are a real threat in Richardson, TX. You can be badly injured if you are hit by a car, truck, van, or other motor vehicle while walking. Your injuries can result in high medical bills that can be impossible to pay without help.
Fortunately, Richardson pedestrian accident lawyers are here to provide you with the help you need. You can get professional help immediately after a pedestrian accident so you don't have to fight insurance companies or the driver that hit you on your own.
Pedestrian Accident Lawyers Can Support You Right Away
You will likely need medical care immediately after a pedestrian accident. After all, close to 130,000 people were injured by pedestrian accidents in 2015 alone. It can seem logical to wait unless you recover to contact a legal professional for help.
However, you can weaken your case by not reaching out to a pedestrian accident lawyer in Richardson right away.
The insurance company for the driver that hit you can try to contact you while you are still healing. These insurance agents may offer you a paltry settlement while you're in the hospital. These deals are usually not enough to cover your medical bills.
A pedestrian accident lawyer can deal with these insurance agents and look over any deals they offer you. Get help making sure you aren't taken advantage of by working with a skilled legal team as soon as possible after a pedestrian accident.
Keep in mind, too, that you only have 2 years to file a suit after a pedestrian accident. If you delay too long, you'll lose your chance to get any compensation for your injuries.
Make Sure You're Ready for Court with a Pedestrian Accident Lawyer
Getting compensation after a pedestrian accident requires your lawyer to prove that the driver was at fault for the accident. This can be difficult. You need a pedestrian accident lawyer with the resources to:
Investigate your case
Gather relevant evidence
Question eye-witnesses
Your pedestrian accident lawyer may also build your case by working with expert witnesses or even reconstructing your accident.
All of this work is necessary in Richardson because Texas is a comparative modified negligence state. This means that:
Multiple individuals can be blamed for an accident
You only get compensation if you are less than 50% at fault for the accident
Your level of compensation will depend on your percentage of fault
Building a solid case as soon as possible is important if you want to get the compensation you deserve.
Let a Pedestrian Accident Lawyer Stand Up for You
Pedestrian accidents are often caused by drivers that are:
Tired, distracted, or drunk
Driving aggressively
Breaking traffic laws
The insurance company for the driver that hit you would like the court to forget these facts. Many insurance companies try to shift the blame for pedestrian accidents by claiming that the pedestrian was jaywalking or distracted. Your pedestrian accident lawyer can work to defend you from these claims.
Pedestrian accident lawyers can also fight for you if you were injured in a hit-and-run, or by a driver that was uninsured or underinsured. While these situations can make it more difficult to get the compensation you need, they do not necessarily make it impossible.
Getting Compensation After a Pedestrian Accident
A skilled lawyer will also help defend you if the insurance company claims that your injuries were not caused by the accident. You deserve fair compensation for your:
Medical expenses
Pain and suffering
Lost wages
Ensuring that any medical care you receive is well documented can increase the odds that you will get the compensation you need. Make sure that you have a skilled pedestrian accident lawyer on your side so you can get the damages you need to cover medical bills.
Pedestrian Accident Lawyers Are Here for You
Dealing with a pedestrian accident on your own can lower your chances of getting fair compensation. Working with an experienced Richardson pedestrian accident lawyer can be the best choice if you are hit by a motor vehicle while walking.
We have the skills and resources necessary to take on your case. We've helped clients in your situation get the compensation they need. You can find out how we can help build your case and fight for you in court by contacting us now for a FREE consultation.
Make sure the insurance companies take you seriously by calling (469) 998-4069 or filling out our online contact form.
Frequently Asked Questions