Irving Pedestrian Accident Lawyer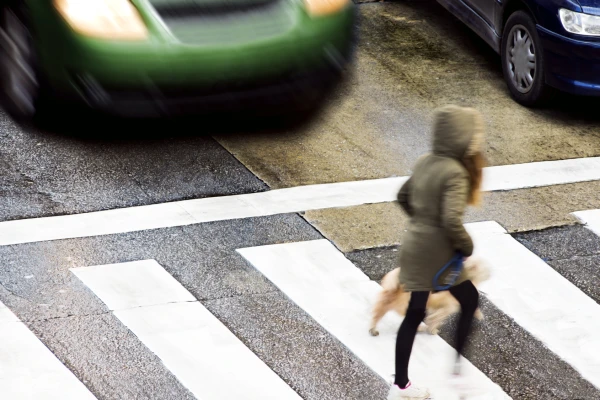 Most people don't consider going for a walk to be a risky prospect, but pedestrian accidents are distressingly common in the U.S. The Centers for Disease Control (CDC) reported that more than 100,000 pedestrians were injured while walking in 2015 alone.
Pedestrian accidents can cause serious injuries that lead to extremely high medical bills. Getting the insurance company for the driver that hit you to compensate you fairly can be a tough fight if you go at it alone.
An Irving pedestrian accident lawyer can give you the support you need. A legal professional can build your case and stand up to the insurance company, giving you the time you need to recover from your injuries.
Pedestrian Accidents and You
No one expects to be hit by a vehicle while they're out on a walk. The accident can be incredibly painful and shocking, but there are some steps you should follow if it is at all possible:
Contact emergency services
Speak to witnesses and get their contact information
Take pictures of the scene
You may not be able to accomplish all of these tasks with every accident. Hit and run crashes have increased in frequency in recent years, which can make it difficult to even find out who hit you.
No matter how you respond to the initial pedestrian accident, you can improve your chances for getting the compensation you deserve by calling a pedestrian accident lawyer. You can count on a pedestrian accident lawyer to be on your side and to fight for you no matter what.
How Pedestrian Accident Lawyers Help You
Dealing with legal issues after a pedestrian accident can take energy you don't have to spare. A pedestrian accident lawyer will take that stress off of your shoulders by:
Dealing with the Insurance Company
Many victims of pedestrian accidents are visited by insurance agents as they recover. These agents frequently offer small payouts to individuals who promise not to sue their clients. Most of these deals will not cover your medical bills and should not be accepted.
A pedestrian lawyer can stand between you and the insurance companies, handling all communication so you can have some peace. Your lawyer will inspect any deals you are offered to make certain that they're fair for you.
Investigating the Accident
Determining all the facts about your accident can make it easier to get the compensation you need from a settlement or in court. Your pedestrian lawyer can hire professional investigators and:
Interview witnesses
Gather evidence
Recreate the accident (in some situations)
Your lawyer can work effectively and quickly. You only have two years after a pedestrian accident to file a claim before the statute of limitations runs out. Contacting a pedestrian accident lawyer quickly after the wreck can ensure there's enough time to properly build your case.
Negotiate a Settlement
Pedestrian accidents can be handled outside of court in some situations. Settlements require skilled legal negotiations, but they can result in getting the compensation you need.
Fight for You in Court
If your case does go to court, your lawyer will stand up for you and argue for your rights. Court cases require your pedestrian accident lawyer to prove:
The driver that hit you was at fault
The accident caused your injuries
Bear in mind that California is a modified comparative negligence state. This means that more than one person can be responsible for an accident. Insurance companies often argue that pedestrians are to blame for what happened.
Your lawyer can work to show that the responsibility for the accident falls on the driver, no matter what accusation you're facing.
Get the Help You Need from a Pedestrian Accident Lawyer in Irving
Pedestrian accidents can leave you badly hurt and in need of legal protection. An Irving pedestrian accident lawyer can step up and support you in and out of court. You deserve advice from a skilled professional with experience handling pedestrian accidents.
We're here to offer you the care you need today. Find out what we can offer you by contacting us for a FREE consultation. We believe in winning for our clients so we stick to a "no win, no fee" policy. You won't be charged for legal fees unless we win your case or bring you a settlement. Let us start working on your case before it's too late. We can protect you from insurance companies and investigate your accident.
You can get in contact with us by calling (469) 998-4069 or by filling out our online form on the right.
Frequently Asked Questions