Flower Mound Pedestrian Accident Lawyer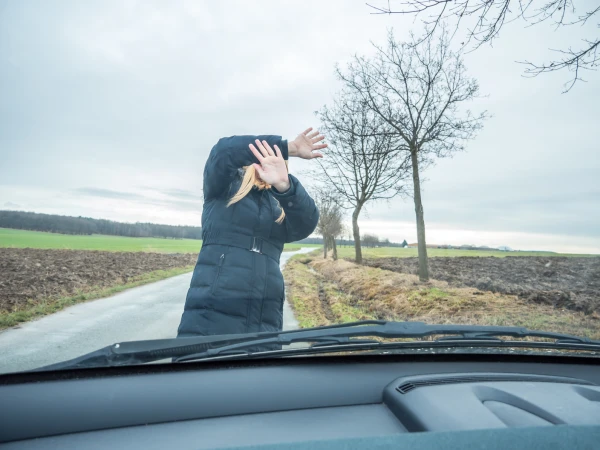 Almost all residents of Flower Mound will walk alongside a parking lot or road at some point in their normal, day-to-day life. This can be dangerous, as our roads were designed with motor vehicles in mind. Many times, the safety of pedestrians was never even considered, leading to missing sidewalks and other hazards.
Pedestrians can be severely injured if they are struck by a motor vehicle. Cars can often drive away from accidents that result in pedestrian injuries or even deaths. Our area of the country is especially dangerous in this respect, as Texas had the second highest number of total pedestrian fatalities nationwide in the year 2016.
You may be entitled to compensation if you or a loved one suffered an injury in a pedestrian accident. You will have better chances of getting complete compensation if you contact a Flower Mound pedestrian accident lawyer immediate after a collision.
Pedestrian Accidents Cause Terrible Injuries
Motor vehicles provide drivers and passengers with protection in the event of an accident. New safety features are constantly being implemented in our cars and trucks. Pedestrians have no protection when facing down giant motor vehicles, which can lead to trauma to your:
Head
Upper Body
Legs
Pelvis
Depending on the speed of the driver that struck you, you could be thrown into the air and subjected to secondary impacts. Traumatic brain injuries (TBIs) and broken bones are common results of pedestrian accidents, especially for children.
We believe that you deserve full compensation for your medical expenses if you are hit by a negligent driver. We will fight to ensure your initial medical treatment is covered, along with any physical therapy you require.
Our team also knows that your injuries may keep you from work, especially if you suffer from broken bones. You may be entitled to restitution for the wages that you lost while recovering from your injuries. We can start building a case to get the damages you need today.
Drivers and Other Causes of Pedestrian Accidents
There are many possible causes for pedestrian accidents. In many cases, a collision takes place simply because a driver is not watching for pedestrians. We have handled many pedestrian accident cases, including those caused by:
Distracted Drivers
Drivers often split their attention between the road and their phone, radio, a drink, food, or something else. Taking any amount of attention off the road increases the odds that a pedestrian accident can occur.
Drunk Drivers
Driving under the influence puts everyone around a driver at risk, especially pedestrians. Note that in some pedestrian accident cases, the pedestrian is found to be legally intoxicated. Walking beside a road after drinking can be dangerous and is not recommended.
Speeding Drivers
The speed limits around Flower Mound are set with safety in mind. Drivers that exceed these limits raise the odds that they will seriously injure or kill a pedestrian in any collision.
Our team of pedestrian accident lawyers operates under the belief that you deserve help if you were hit by a negligent driver, regardless of the exact causes of your accident.
Help is Within Reach after a Pedestrian Accident
A phone call is all it takes to get professional help from a pedestrian accident lawyer here in Flower Mound. We know that you will have the best chance for getting the damages you need if you have legal assistance immediately, which is why we're always here to take charge of your case.
Our team will investigate your accident and take over communication with the insurance company for the driver that hit you. Insurance companies often try to push around drivers who aren't protected by professional lawyers, so it is important that you get help quickly.
Once we have built your case, we will:
File Your Claim
Many pedestrian accident cases are handled outside of the court system. We will file a claim with the negligent driver's insurance company and work to negotiate a settlement that covers all of your expenses after an accident.
File Your Lawsuit
Sometimes, the at-fault driver will refuse to offer a fair settlement to our clients. We will fight for you in court in this situation. We have experience winning trials for clients like you and we won't let an insurance company force an unfair offer on you.
Reach Out to a Flower Mound Pedestrian Accident Lawyer
Insurance companies want you to try to handle a pedestrian accident on your own. Victims who do not get professional help are more likely to receive subpar settlements. Increase your chances of getting compensation by contacting our Flower Mound pedestrian accident lawyers today for a FREE consultation.
We can start focusing on your case today. Call (469) 998-4069 or fill out our online contact form today.
Frequently Asked Questions