Flower Mound Drunk Driving Accident Lawyer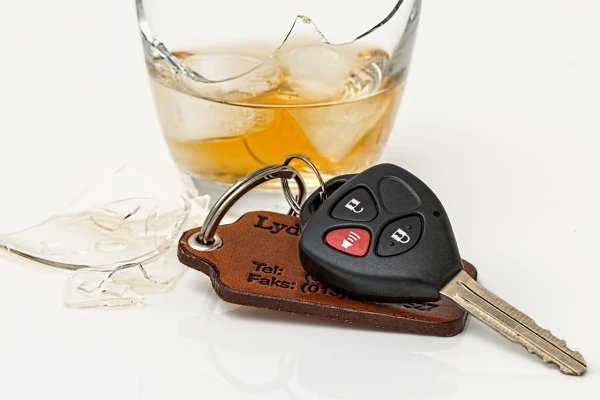 Widely considered one of the worst and most taboo traffic offenses, drunk driving accounts for a significant amount of car crashes around Texas. In fact, the latest compiled data from the Texas Department of Transportation shows that alcohol was involved in 28% percent of all crash fatalities in 2017. Even when such a collision does not result in a fatality, the injuries that can be sustained in drunk driving accidents can include severe and life-altering injuries. Fortunately, there is help for people injured in these tragedies. our firm, a Dallas car accident law firm, can provide injured people and their families relief during this time by handling a personal injury claim on their behalf and getting them the compensation that justice demands.
Our Flower Mound drunk driving accident attorneys are skilled at navigating local court systems and have helped other injured clients in similar situations. As a personal injury law firm in Flower Mound, we have worked with people who have suffered injuries such as:
Traumatic Brain Injuries (TBIs)
Temporary and permanent paralysis
Spinal fractures
Broken bones
Loss of limb
Even if your injury is staggering and devastating, our lawyers can help you collect the compensation that you deserve. No case is too large for our seasoned attorneys.
An Attorney Can Increase My Compensation
One of the chief goals of our Flower Mound drunk driving accident attorneys is to evaluate the compensation you receive. An attorney can do this in a variety of ways by building a strong case for your damages and providing evidence of the other driver's fault.
Evidence for My Damages
In order to recover compensation for the various harms that you suffer as a result of your injury, you must be able to show that those harms stem directly from the drunk driving accident. Our attorneys can help you do this by gathering and preserving vital evidence in such forms as:
Pictures of the scene
Medical records
Property damage records (such as repair bills)
Testimony from witnesses, friends, and family members
Evidence of Fault
The other key part of a personal injury claim is to provide evidence that the opposing driver was at fault for the accident. This is important because Texas uses a system called proportionate responsibility to determine the amount of compensation you are owed. This system works by allowing you to sue for damages as long as you are not more than 50% at fault for the accident; it also reduces your total compensation by the percentage of fault attributed to you. Thus, the higher the amount of fault that is attributed to the other driver, the more compensation you are able to recover. If you have 10% of the blame for a collision, your compensation will equal the value of your damages minus 10%.
Some of the evidence we may use to help pin blame on the at-fault driver include:
Cell phone records (for texting and driving accidents)
Video from nearby surveillance or traffic cameras
Police reports
Blood or breath tests for alcohol
Eyewitness testimony
Accident reconstructionist testimony
My Compensable Damages
The harms you experience after a drunk driving accident are legion. They can be monetary in nature or even psychological, but you should be compensated for them all. Known as "compensable damages," these harms are grouped into two categories.
Economic Damages
Issues that directly affect your money are called economic damages. They often come with receipts or a similar "paper trail" attached to them. Items in this list include medical bills, cost of repairs to your vehicle or even your bicycle if you are in a bicycle accident, and wages you lose as a result of being unable to work due to injury. It is important to calculate the correct amount for these damages, as you are limited to recovering the actual cost or financial value of each item.
Non-economic Damages
Issues that do not have ready-made monetary values assigned to them are called non-economic damages. They consist of the personal, subjective impacts that your injury has on your life. For example, you may sue for harms like intense pain, mental trauma, loss of enjoyment in life, loss of companionship with a spouse, and other such damages. There is no limit to the value that can be recovered for these harms, but it is often necessary to employ an expert witness who can provide testimony for appropriate values.
Dallas Car Accident Lawyers is Ready to Help Me
At our firm, a Dallas car accident law firm, , our Flower Mound drunk driving accident attorneys are standing by to hear the details of your claim. From simple rear end collisions to complex litigation involving rideshare companies like Uber and Lyft, we have helped other clients just like you to get the compensation they deserved.
Instead of dealing with the stress of a long, drawn-out legal process while you recover from the whirlwind of medical tests, bed rest, and changing schedules that accompany severe injuries, let our attorneys help. We provide clients with a FREE consultation to learn the facts about potential claims and we do not collect a fee until we have won our clients the compensation owed to them.
Call us today at 469-998-4069 or fill out the form on our contact page to start working with our experienced attorneys.
Frequently Asked Questions