Irving Drunk Driving Accident Lawyer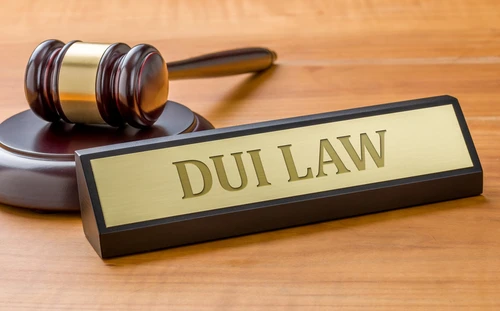 The National Highway Traffic Safety Administration cites drunk driving as a serious problem that results in numerous injuries and deaths as well as billions of dollars in damages every year. Though injured people may have a strong case for compensation, it can be difficult to handle all of the legal aspects of a claim while recovering from a severe injury. By getting in touch with the skilled Irving drunk driving accident lawyers at our firm, a Dallas car accident law firm, injured clients may be able to rest assured that they claim is handled by professionals. Having an experienced attorney on your side is a great way to put yourself in a better position to have a successful claim.
Injuries Common to Drunk Driving Accidents
Drunk driving accidents often occur because an inebriated driver is unable to react to road stimuli in time to avoid a crash. This can mean that the vehicles involved in the accident were traveling at high speeds, leading to more serious injuries. Some of the injuries we have seen at our firm, a Dallas car accident law firm, include the following:
Traumatic Brain Injuries (TBIs)
Spinal Injuries
Paralysis
Loss of limb
Broken bones
Road rash
Every car accident is different and must be approached based on its own fact pattern. As Irving personal injury lawyers, the drunk driving accident attorneys at our firm, a Dallas car accident law firm, can adapt legal strategies to fit the injuries and details of each client's case.
Deadline For Filing a Claim
The deadline by which a claim must be filed in court is called its statute of limitations. For most personal injury claims, including a drunk driving accident, this deadline is set by the Texas Civil Practice and Remedies §16.003 at two years.
Failing to file a claim two years from the date of the drunk driving accident may result in the injured person losing their right to pursue compensation from the at-fault driver, so it is very important to understand the statute of limitations. In fact, some situations may result in a different applicable statute of limitations. It is best to check with a knowledgeable Irving drunk driving accident lawyer to ensure that paperwork is sent to the court on time.
When Some Fault Is Attributed To the Injured Person
In some states, any amount of fault attributed to an injured person is enough to bar them from recovering compensation. Luckily, Texas is not one of those states. Instead, Texas uses a modified comparative negligence standard as described by the Civil Practice and Remedies Code §33.001. Under this standard, compensation is affected in two primary ways.
Claimants With More Than 50% Fault
The first element is that a claimant is more than 50% at fault for an accident cannot pursue recovery. In other words, an injured person who is mostly responsible for their own injuries cannot sue for compensation from a less-responsible party.
Reduction of Compensation
In cases in which an injured person shoulders a portion of the blame for an accident, their overall compensation will be reduced the same percentage as their percentage of fault. For example, a person who suffers $100,000 in damages and is found to have been 25% responsible for an accident will be able to recover $75,000 in compensatory damages from the other driver.
Since the apportioning of blame is so important to recovery, injured people should contact an Irving drunk driving lawyer as soon as possible to help with their claim.
Our Experience With Car Accident Claims
At Dallas Car Accident Lawyer, we have experience in all types of car crashes and subsequent litigation. In addition to drunk driving accidents, we also help clients in car wrecks involving texting while driving, which may be eligible for the same kinds of punitive or exemplary damages as DUI accidents. Our firm can handle the intense opposition that comes from corporations like Uber and Lyft in rideshare accidents. Other common forms of car accident claims in which our Irving attorneys can help include:
Truck accidents
Pedestrian accidents
Get a FREE Case Evaluation Today
If you are injured in a drunk driving accident, you may be eligible for compensation in a variety of ways. Not only can you collect recovery for factors like medical bills, lost wages, pain, and mental suffering, but you may be awarded extra "exemplary" damages in rare cases. Having Irving drunk driving accident lawyers on your side is the best way to complete a successful claim and get the recovery you need to put your life back together.
At our firm, a Dallas car accident law firm, , we believe in putting the client first. That is why we offer a FREE case evaluation to prospective clients and do not collect a fee until the client has received compensation. To start working with our excellent drunk driving accident lawyers in Irving, call us today at 469-998-4069, or fill out the form on our contact page.
Frequently Asked Questions