Irving Uber and Lyft Accident Lawyer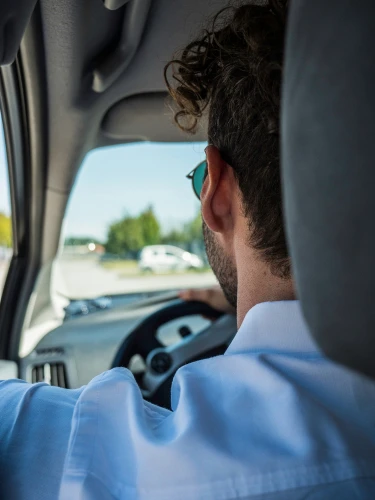 Car accidents are serious issues and may result in significant injuries. With the advent of the gig economy and an increasing number of drivers working for rideshare companies like Uber and Lyft, the potential for car crashes is a present danger on Texas roads. The law is designed to help injured people recover compensation for their damages when injuries are not their fault, but the massive resources behind corporations like Uber and Lyft may mean that injured people do not receive compensation they are due.
If you are injured in a car accident involving a rideshare driver, get in touch with the Irving Uber & Lyft rideshare accident lawyers at our firm, a Dallas car accident law firm, as soon as possible. Our skilled attorneys may be able to help catalog your damages, find and collect evidence of the other driver's fault, and negotiate with the opposing attorneys hired by the rideshare company.
Damages That Can Be Compensated
In general, car accidents involve two different categories of damage that can be compensated to the injured person. These are known as compensatory damages and are defined in the Texas Civil Practice and Remedies Code §41.001.
Economic Damages
The first type of damage, economic damage, includes harms that have a clear monetary value. Common examples of economic damages are:
Loss of wages
Loss of future earning capacity
Medical bills
Cost of replacing or repairing a vehicle
Non-economic Damages
Other forms of harm that do not have specific values already attached to them are known as non-economic damages. This is a way for injured people to be compensated for their hardships that are not necessarily monetary in nature. Examples include:
Pain
Mental suffering
Loss of enjoyment in life
Loss of consortium with a spouse
It is important to catalog all of an injured person's damages accurately so that the amount of compensation awarded to them is the highest possible amount. The experienced Uber & Lyft rideshare accident attorneys at our firm, a Dallas car accident law firm, can assist clients by gathering evidence of damages like medical records and employer payment records.
Exemplary Damages
In some very rare instances, additional compensation may be awarded to the injured person as a way of punishing the at-fault driver and disincentivizing similarly reckless behavior in the future. Usually, these damages only apply to cases involving very severe malicious or grossly negligent actions by the at-fault driver, including:
Even in these situations, awards of exemplary damages are rare. It is best to consult with knowledgeable personal injury lawyers in Irving to understand which kinds of compensation are available in your specific claim.
How Uber & Lyft Rideshare Accident Lawyers Can Help
Other than keeping track of the total damages for which an injured person should be compensated, the Irving rideshare accident attorneys at our firm, a Dallas car accident law firm, can provide assistance to clients in a number of ways.
Collection of Evidence
Providing evidence of the other driver's fault in the accident is important to a successful claim. Our lawyers will work to find and preserve such evidence as eyewitness testimony, traffic camera footage, pictures of the accident scene, testimony from expert witnesses, and more.
Negotiating With Opposing Attorneys
Since Uber and Lyft are larger companies, they have the resources to hire aggressive legal counsel. It is not recommended for injured people to negotiate with these skilled litigators on their own, as they do not have the injured person's best interests in mind. Instead, contact an Irving rideshare accident lawyer who has experience negotiating in these matters.
Bringing a Claim to Court
By submitting a claim within the two-year deadline allotted by Texas Civil Practice and Remedies Code §16.003, our Irving rideshare accident attorneys can preserve an injured person's right to pursue compensation in court. This is useful if negotiations for an out-of-court settlement do not reach an agreeable conclusion.
Our Irving Uber & Lyft rideshare accident lawyers have plenty of experience in many different kinds of car wreck claims. We have handled accidents involving large trucks, rear end collisions, buses, bicycles, government vehicles, and more.
Whatever the specifics of your rideshare accident claim, the attorneys at our firm, a Dallas car accident law firm, have the know-how and compassion to help you receive the compensation you deserve under the law.
Speak With Irving Uber & Lyft Rideshare Accident Lawyers Now
At our firm, a Dallas car accident law firm, , we are oriented toward the client. We work to ensure client satisfaction and understand the turmoil in which a serious injury can leave your life. If you are in a car wreck involving a driver for a rideshare company, our Irving Uber & Lyft rideshare accident lawyers offer a FREE case evaluation to see if we are right for your case. Plus, we do not collect a fee until our clients win compensation from the at-fault party.
To speak with our skilled attorneys, simply fill out the form on our contact page, or call us at 469-998-4069. We are standing by to get you the help you need and deserve.
Frequently Asked Questions