Irving Bad Road Conditions Accident Lawyer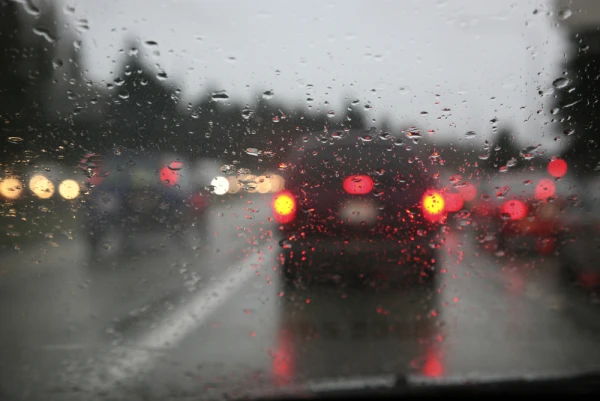 Bad road conditions lead to many car accidents. They cause drivers to lose control of their vehicles, resulting in a wide range of damages, injuries, and fatalities. Even the safest drivers may still get into an accident due to bad road conditions.
Unlike other car accidents, accidents caused by bad road conditions are often unavoidable. Poor road maintenance, flooding, or uncleared ice and snow all result in accidents where the driver isn't at fault. In these situations, the city or county may be held liable.
Bad road condition accidents don't have to be a huge headache. Our Irving lawyers can help you get back on your feet. We'll gather all the details about your accident, determine liability, then fight on your behalf. A bad road conditions accident lawyer from our firm can help you receive compensation.
Call (469) 998-4069 to book a consultation appointment that's 100% free. There's no obligation, and we don't charge for our legal services unless we win your bad road conditions accident lawsuit. Contact us now.
7 Bad Road Conditions That Cause Accidents
Many drivers are concerned about accidents caused by bad road conditions. Although you can't control the road, you can stay informed. There may also be steps you can take to prepare yourself. This will help in situations where you can't avoid unsafe road conditions.
Learn about the most common unsafe road conditions that cause accidents:
1. Dangerous Weather
Bad weather can be dangerous for drivers. Heavy fog, rain, sleet, and snow contribute to unsafe road conditions. When roads are icy or flooded, drivers can have difficulty controlling their vehicles. Their brakes may fail, or their cars may spin out and collide into other vehicles.
Additionally, extreme weather can damage the pavement. Over time, street surfaces may become cracked or uneven due to freezing and thawing. Damaged pavement causes mechanical problems for your vehicle. It can also affect your vehicle's alignment and balance, leading to accidents.
There are certain measures you can take to reduce your odds of a bad weather accident. First, check your local Texas weather report. Try to avoid driving during a storm. If you must drive, plan your route to avoid busy streets and intersections, especially areas that are known to flood. Finally, if it's snowing, make sure your car is equipped with chains or other protective gear. Safety experts also recommend regular tune-ups to ensure your brakes and steering work correctly.
2. Poorly Marked Road Work
With road work, the condition of the street often gets worse before it gets better. For example, construction crews may need to tear up the existing asphalt before they can re-pave a street. The road may be dangerously uneven during the repair process.
Usually, construction is hard to miss. There should be signs, cones, and workers directing traffic around the work area. On busy streets and highways, the work should also be announced in advance so drivers can expect it.
When this doesn't happen, accidents may occur. Drivers may crash due to bad road conditions around an unmarked, unexpected construction site. Be extra alert if you see construction vehicles or notice unusual traffic on a street.
3. Loose Gravel
Loose gravel is highly dangerous. Your tires have less friction on the road when driving on loose gravel, which affects your ability to steer and brake safely. Your car may spin out, weave into another lane, or even roll over during an accident where loose gravel is present.
Loose gravel is more likely to be present near construction sites. Be sure to slow down if you suspect there is loose gravel on the road. Drive with caution when road conditions are bad.
4. Faded Paint
In Irving and other Texas cities, roads are painted to help drivers navigate safely. Paint is used to separate traffic lanes, bike lanes, and crosswalks. Road paint also indicates traffic rules. When the markings fade, drivers may become confused. This confusion results in accidents.
If you notice a street where the paint has faded, contact city or county authorities. You can do this online and even submit photos. If local officials don't update the paint on a road, they may be held liable for accidents.
5. Damaged or Missing Signs
Street signs help us drive safely. Signs indicate where to stop, show us the maximum speed limit, and impart other important safety rules. If signs are damaged or missing, dangerous accidents may happen.
Sometimes, street signs are temporarily removed during construction. Overgrown trees may also block signs. In some neighborhoods, vandals target street signs and cover them with graffiti or stickers. Whatever the cause, damaged or missing street signs create bad road conditions.
Although you may not know when a street sign is missing or damaged, you can protect yourself by driving safely. Always remain alert, obey the speed limit, and don't use your phone while driving. These safety practices can help you avoid an accident.
6. Potholes and Ruts
Potholes and ruts are a common cause of bad road condition accidents. Potholes and ruts occur when large, heavy vehicles continuously drive over a road. The weight of these vehicles strains the street's asphalt. Over time, the surface becomes cracked and uneven.
Unfortunately, drivers may not be able to see potholes and ruts until it's too late. These bad road conditions can be hard to spot at a distance. Accidents occur when drivers suddenly swerve to avoid them. Potholes and ruts may also make it difficult for a driver to control their vehicle. They can negatively affect steering and balance.
7. Fallen Cargo
Finally, bad road conditions are also caused by fallen cargo. These obstacles may include large objects as well as raw construction materials, such as dirt. Fallen cargo can damage tires, affect steering, and make it harder for drivers to brake safely.
If you've been in an accident due to bad road conditions caused by fallen cargo or other problems, help is available. Call (469) 998-4069 today for a free consultation with one of our Irving accident lawyers.
Frequently Asked Questions