Irving Car Accident Lawyer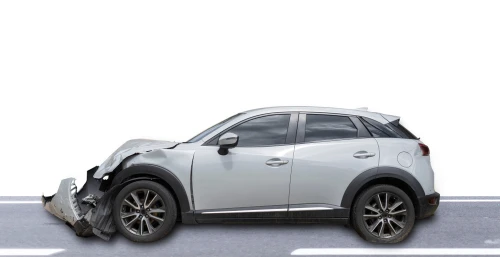 In 2018, the Texas Department of Transportation recorded one injury from a car wreck every two minutes and seven seconds. This shocking statistic shows the prevalence of injuries on our roadways and is all the more upsetting when you realize that many injuries sustained in crashes can have lifelong consequences. Fortunately, the law provides a way for injured people to get justice. With help from an experienced Irving car accident law firm like Dallas Car Accident Lawyers, injured people can put together a successful claim to pursue compensation from the driver responsible for their damages.
Dallas Car Accident Lawyers has represented many clients in the past with serious, debilitating injuries that may be similar to yours. For example, our Irving attorneys have helped people with Traumatic Brain Injuries (TBIs), spinal column damage, lost limbs, paralysis, burns, disfigurement, and more. No matter how serious your injury or how dire your situation may seem, we can help you fight for the compensation you need and deserve.
Ways to Maximize My Claim's Value
To start with, an Irving car accident law firm can help you get the most out of your car accident injury claim. Experienced lawyers can work to catalog a complete list of the harms you suffered as a result of the collision, thereby ensuring that all your damages are compensated by the at-fault driver. Attorneys also can collect evidence and argue for the fault of the other driver so that they are held responsible for the harm they caused.
Cataloging My Damages
Your compensable damages may include items that you did not realize could be compensated. Most people think of harms called economic damages when they think of a lawsuit: items like medical expenses, car replacement costs, and lost wages. Those are, indeed, damages for which you can seek compensation. But you also are able to seek compensation for non-economic harms such as your physical pain, changes to your personality, loss of consortium with a spouse, and similar subjective ills. For these, it may be necessary for your Irving car accident law firm to bring expert witnesses into the case to testify to the appropriate monetary values.
Showing the Fault of the Other Party
Another crucial way of maximizing your claim's value is by showing that the opposing driver holds all or the majority of the blame for the crash. Though Texas' system of proportionate responsibility, you are able to seek compensation from the opposing driver as long as you are no more than 50% responsible for the accident. However, any blame that is attributed to you will lower the value of your compensation package.
Here is an example. Say your total damages come to a value of $200,000. The court finds that you were 10% responsible for the accident that caused your injuries. This means your compensation will be reduced by 10% as well, from $200,000 to $180,000. The loss of $20,000 in compensation is quite a bit of money, so it is important for your Irving car accident law firm to provide evidence of the opposing driver's fault. That way, they can increase the amount of blame attributed to the other driver and thus increase the amount of compensation you are awarded.
Some of the following examples of evidence can be used to show the other driver's fault.
Photos of the accident scene
Police crash reports
DUI test results
Cell phone records
Eyewitness testimony
Testimony from accident reconstructionists
The Importance of A Local Irving Car Accident Law Firm
Hiring local lawyers is a good step for your car accident claim. There are many ways in which Irving car crash attorneys have advantages over out-of-town law firms. Part of a lawsuit includes pre-trial negotiation measures, and in fact, many cases end with an acceptable deal in negotiation before ever seeing the inside of a courtroom. Since Dallas Car Accident Lawyers has negotiated with many local attorneys in similar cases, we have a better understanding of the tendencies of those lawyers to make deals.
Also, local law firms work in the Irving court system daily. This means that we may have worked with or heard about the judge in your claim, allowing us to better prepare a case to their preferences. By being local, we also understand the way that Irving juries tend to decide cases with fact patterns similar to yours. Get in touch with a knowledgeable Irving car accident law firm today to give your claim the best possible chance of success.
I Can Get a FREE Consultation
At Dallas Car Accident Lawyers, our skilled Irving car wreck attorneys are waiting to give you a FREE consultation. If you decide that we are the right law firm for you, we do not collect a fee unless we win your case. Schedule your consultation today by filling out the form on our contact page and waiting for a timely response, or by calling us at (469) 998-4069.
Frequently Asked Questions