Irving Bicycle Accident Lawyer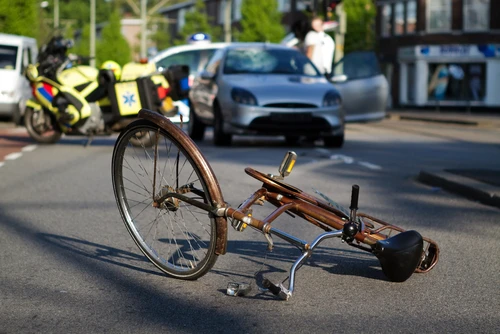 In the modern, climate-conscious era, bicycling has become more common. While this may reduce a person's carbon footprint, unfortunately it also increases the likelihood of a serious injury in the event of a crash. A bicyclist is afforded little to no protection from the impact of heavier, faster vehicles. Some of the wide-ranging injuries associated with bicycle accidents include:
Traumatic Brain Injuries (TBIs)
Broken bones
Paralysis
Loss of limb
Road rash
Death
If you are injured in a crash between a bike and another vehicle, get in touch with the Irving bicycle accident lawyers at our firm Dallas Car Accident Lawyers as soon as possible. We understand the law and have experience working to secure the best results for our injured clients.
How Fault Affects Recovery
One of the key issues in any personal injury claim in Irving is the determination of fault. For example, a bicyclist may have partial blame for an accident due to failure to abide by a specific rule of the road. In some states, having any responsibility for an accident can bar the injured person from recovering any form of compensation. Luckily, Texas is not such a state.
Instead, Irving uses a modified comparative negligence standard known as "proportionate responsibility" when handling claims with different levels of fault. There are two main components to this issue:
The injured person cannot be more than 50% at fault for the accident
The injured person's overall compensation will be reduced by the same percentage as their percentage of fault
In other words, a bicyclist who is 10% responsible for an accident in which they accrued $100,000 in damages can sue for $90,000. Proportionate responsibility and its effect on compensation is defined in Texas Civil Practice and Remedies Code §33.012.
The Importance of Irving Bicycle Accident Lawyers
Having an attorney on an injured person's side is crucial to a successful claim for a variety of reasons. For starters, they may be able to argue for lower fault on the part of the injured bicyclist, thereby increasing compensation the injured person can seek. Plus, if the accident involved a defendant with massive financial and legal resources, such as rideshare companies Uber and Lyft or government entities, experienced Irving bicycle accident attorneys may be able to negotiate with these potentially formidable legal foes.
Attorneys can help injured clients in other ways as well. Most bicycle accident claims will have a two-year statute of limitations, according to Texas Civil Practice and Remedies Code §16.003. By filing a claim in court within that two-year deadline, lawyers can protect their clients' right to pursue compensation. Our bicycle accident lawyers in Irving may perform other tasks for clients, including the following:
Coordinating care
Compiling and cataloging all damages
Bringing in expert witnesses for testimony
Gathering and preserving evidence
Defending clients' rights and interests in court
Special Scenarios
Some accident claims stand out from others, though every car crash is unique. At our firm, a Dallas car accident law firm, , we are able to handle most cases and have experience with many different kinds of claims. Some situations may involve egregious behavior or reckless endangerment of human safety, such as drunk driving accidents or wrecks that result from texting while driving.
Those scenarios may have added complications, including the possibility of punitive or exemplary damages. They can be a bit more difficult to handle than a standard rear end car accident claim, for example. However, our Irving bicycle accident lawyers can handle everything from the more common crash claims to the unusual and complex cases.
Fighting For Appropriate Compensation
The goal of a bicycle accident claim is to help the injured bicyclist receive the compensation for their injuries that they need and deserve to set their life back in order. Though a few rare circumstances may result in exemplary damages, most claims will feature two categories of harm: economic and non-economic.
Type One: Economic Damages
This form of harm covers all financial aspects affected by the injury. The more straightforward of the two categories, economic damages often have specific values assigned to them from the outset. Examples can include:
Cost of medical care
Loss of future earning capacity
Lost wages while recovering from the injury
Cost of replacing/repairing the bicycle and other property
Type Two: Non-Economic Damages
These harms are more subjective in nature and deal with personal, emotional effects of the injury. As a result, they may require testimony from an expert witness to establish appropriate values. Examples of non-economic damages include:
Physical pain
Mental anguish
Loss of joy in life
Loss of consortium with a spouse
In Texas, there is no cap on compensatory damages except in a few circumstances, such as claims against the government. Irving bicycle accident lawyers are free to pursue the correct amount of total compensation injured clients deserve, since the state does not put arbitrary limits on these damages.
Get a FREE Case Evaluation Today
At our firm, a Dallas car accident law firm, , we believe in putting the client first. That is why we offer prospective clients a FREE case evaluation to see if we are right for their claim, and it is why we do not collect a fee until our client has received compensation.
To get your case evaluation today, simply fill out the form on our contact page, or call our representatives at 469-998-4069. We look forward to working on your claim.
Frequently Asked Questions