Irving Wrongful Death Lawyer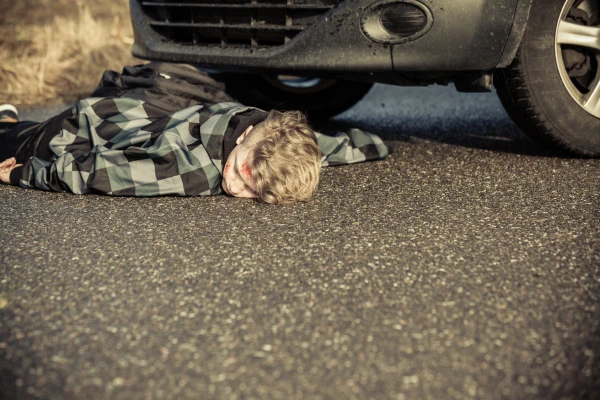 In many cases, losing a loved one can be the darkest period in a person's live. After the loss of a family member you can feel overwhelmed and shattered. This loss can be even harder to deal with after a car accident.
An Irving wrongful death car accident lawyer can help you move forward after this kind of loss. You deserve a chance to get some closure after losing a loved one, and sometimes you can only get that through legal channels.
Dealing with the Aftermath of a Wrongful Death Car Accident
It can be helpful to understand the exact definition of a wrongful death car accident while trying to focus on your legal options. Wrongful death suits can be filed if you lose a:
Wrongful death suits can apply anytime a close family member is wrongfully killed, including in a car accident. The difficulty with any wrongful death suit is proving that the other party was responsible for the death of your loved one.
A wrongful death car accident lawyer can help you prove this fact. Your lawyer can start working immediately to:
Investigate the accident
Collect relevant evidence
Interview witnesses
Your lawyer will have to prove that the other driver was at fault for the accident in order for you to win your case. Texas is a modified comparative fault state, which means that multiple drivers can be blamed for an accident. Without professional legal help, your loved one could be blamed for the accident that took their life.
Get Fair Compensation with a Wrongful Death Car Accident Lawyer
A wrongful death suit cannot bring your loved one back or make up for their loss. Instead, this suit can offer you compensation that you might need to pay medical bills or funeral costs. Additionally, if you win a wrongful death case you could be awarded damages for:
Mental anguish
Loss of positive social benefits
Lost inheritance
In some cases, the court will award you additional exemplary damages. These damages are designed to punish the driver responsible for causing the wrongful death of your family member.
Winning a wrongful death suit can also provide you with a sense of closure. It may be the only method you have to punish the other driver. Accountability can be hard to establish without a skilled lawyer on your side.
Finding a Law Firm that's Right for You
No one wants to think about courtrooms and lawyers while they grieve. We understand that your priorities may be on emotional recovery and spending time with your family. Unfortunately, Texas only gives you two years to file a wrongful death lawsuit, before you lose your chance forever.
Looking for the right wrongful death lawyer does not have to be an impossible task. You can get the help you need from an experienced legal firm that has experience winning cases like yours. Many law firms even offer consultations, so you can determine whether or not you feel comfortable with their services.
We also understand that you don't deserve to be taken advantage of after you've lost a loved one. Some law firms will rack up charges without ever fighting for you. You need a wrongful death lawyer that only takes payment for legal fees after winning your case or bringing you a settlement.
Get Help Today with an Irving Wrongful Death Car Accident Lawyer
Taking on a tough legal fight after the wrongful death of a loved one can be a challenge even for the toughest individual. You don't have to fight this battle on your own. You can get professional help when you need it from an Irving wrongful death car accident lawyer.
Our law firm has the legal know-how and experience to build your case. We'll provide you with support while handling negotiations with insurance companies or fighting for you in court. You can find out more about our services by contacting us today for a FREE consultation.
Don't wait to get started. The faster you reach out to a wrongful death lawyer, the higher your chances of getting some kind of closure will be.
You can fill out the online contact form or call (469) 998-4069 to start fighting today.
Frequently Asked Questions