Do You Have a Case Even If There Was No Damage To Your Car In An Accident In Texas?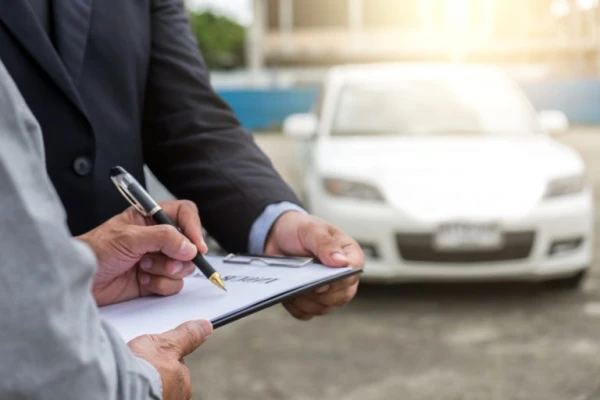 If you're involved in a car accident in the state of Texas, and there is no visible damage to your car, you may be wondering if you even have a case against the other driver. However, just because the car didn't suffer any damage doesn't mean there isn't some as-yet-unseen issue going on under the hood. And, of course, if you suffered an injury, it doesn't matter if there is any visible damage to your car or not.
Your Body Is Not Your Car
Manufacturers design cars to withstand the impact of a crash. The car absorbs the damage to protect you in even in the mildest of crashes. Your body, however, is an entirely different story.
While your car may not show any damage after an accident, you may have still suffered an injury that requires medical attention. Because accidents at a low-speed do not trigger the airbag, you might end up suffering worse injuries than you would have if you had the airbag there to cushion the blow.
There is also the ever-increasing chance that you could become a victim of a distracted driver as a pedestrian or bicyclist. In some cases, there is no damage whatsoever to the car, but the person the driver hits suffers serious physical injuries. Not only do you have to worry about the initial impact, but you can suffer more serious injuries if you also fall to the ground.
If you are the victim of a car accident, whether you were driving or not, our lawyers can help.
Possible Issues With Your Car
Sometimes accidents cause issues with cars that aren't visible, or that don't appear until weeks later. For example, in an accident where it doesn't appear like your car suffered damages in the crash, you may find yourself coping with one of these situations in the weeks to come:
Leaks wherever there is fluid in the car, such as the radiator or oil pan
Alignment issues as a result of the impact
A delay in the car's computer diagnostics, which could report an issue like a flattening tire late, or not at all
These kinds of problems can be both a nuisance and incredibly expensive to fix. You should therefore consider hiring a lawyer to file a claim against the other driver, even if you don't see any damage right away. You could be out thousands of dollars in repairs that you could have held the other driver to paying, had you filed a timely claim.
Filing An Insurance Claim
Most insurance companies require you to file a claim after an accident, no matter how minor. This is because the insurance company understands that even a minor accident could cause major problems down the road.
In many minor accidents, the parties choose not to file a police report. For this reason, it may be difficult for you to prove to your insurance company that you were not the one "at-fault" for the accident. If this is the case, then you may need a car accident lawyer to help you defend your position, should you decide to pursue the case in court.
Either way, you should file an insurance claim, even if you're afraid of your rates going up. Not filing a claim can only come back to hurt you if you decide to file a lawsuit.
The only time you don't have to file a claim is if you were involved in a one-car accident with a piece of your own personal property, like your own mailbox. If all you damaged was your own property and not your car, then it is more cost-effective for you to replace the property you damaged, rather than filing a claim.
In An Accident With No Damage To Your Car? File A Claim Anyway!
Accidents, and the paperwork that follows them, are a hassle. No one wants to be tied up in insurance claims and possible litigation for months after an accident, especially if they also suffered an injury. But it's important to file a claim for every accident, no matter how minor. You never know when your car may suffer some sort of fallout down the road that you wish you had covered earlier on.
You may want to consider hiring a Dallas car accident lawyer to help you handle your case. A lawyer can help you strengthen your case, especially if you were not the one at-fault. And if you were at-fault, or even partially at-fault, you may still be entitled to some relief that someone who knows the law can fight for. If you're interested in speaking with one of the lawyers on our team, fill out our contact form, or give us a call at 469-998-4069 to get started.
Frequently Asked Questions