Irving Fuel Truck Accident Lawyer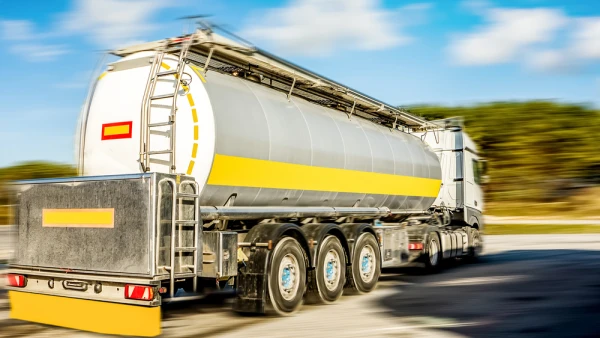 Fuel trucks help deliver gasoline and other types of fuel to various locations throughout Irving. These trucks may stop at gas stations to deliver their fuel. They are often very large with multiple blind-spots. These facts may lead to a fuel truck accident in Irving.
Fuel truck accidents are often dangerous. The risk of a fuel spill may be high after a collision. You could experience injuries and burns in a crash. Fortunately, an Irving fuel truck accident lawyer may help you get compensation in this situation. Find out how by calling (469) 998-4069.
Factors Leading to Fuel Truck Accidents in Irving
Fuel trucks are very large vehicles. Drivers must receive specialized training to operate these vehicles. This training is supposed to teach drivers how to handle a fuel truck safely. However, sometimes drivers do not drive carefully. Drivers may cause accidents if they:
Cut across lanes of traffic dangerously
Fail to yield to other vehicles
Exceed the speed limit
Take a turn too quickly
Additionally, large fuel trucks often have multiple blind spots. Drivers must check these spots before backing up or changing lanes. Failure to check a blind spot could result in an accident. Fuel trucks also come with some extra hazards.
Fuel is transported in liquid form, which means it may "slosh" around inside of the fuel truck. Trucks can get unbalanced if the fuel moves too much. For this reason, drivers often avoid driving with a tanker that is not full. Driving with a partially full tank could cause a rollover accident.
Work to Show Liability for an Irving Fuel Truck Accident
You could receive compensation if you were hurt in an Irving fuel truck accident. However, you can only get damages if someone else caused your collision. Fuel truck accidents may be caused by the following:
The fuel truck driver
The fuel truck company
The fuel truck manufacturer
We already discussed the ways fuel truck drivers could cause an accident. The trucking company may also hold responsibility for a collision. These companies may cause an accident if they do not ensure drivers are properly trained. They may also bear the blame if they do not properly maintain a fuel truck, causing a collision.
Sometimes, fuel trucks are built with major defects. These defects could result in a breakdown and accident. Defects are the fault of the manufacturing company in many cases. A lawyer could help if your fuel truck accident was the result of a vehicle defect. Call (469) 998-4069 to learn more.
Kinds of Compensation for an Irving Fuel Truck Accident
A truck accident lawyer may help you get compensation after a fuel truck accident. Your lawyer may review all of your losses to ensure they are adequately covered. Depending upon your situation, you may receive:
Economic Damages for a Fuel Truck Accident
Economic damages are what most people think of after an accident. You may get economic damages to cover your medical expenses and vehicle repairs. Any wages you lost at work can also be considered economic damages.
Non-Economic Damages for a Fuel Truck Accident
You may also receive non-economic damages after your accident. These damages cover things like your pain and suffering. They do not have a pre-set dollar value, but their value is usually tied to your economic damages.
Exemplary Damage for a Fuel Truck Accident
In some cases, you may get exemplary damages after a collision. These damages are not designed to cover any direct losses you experienced. Instead, they are supposed to punish the individual who caused your accident.
Resolve Your Irving Fuel Truck Accident Case
You generally have two years to resolve a fuel truck accident claim in Irving. This two-year period represents Texas's statute of limitations. Once the statute of limitations expires, you may no longer seek compensation for your losses.
A lawyer may help you resolve your case before time runs out. A lawyer may help you get a settlement from insurance agents or take your claim to court here in Irving. In either situation, a lawyer could work to bring you compensation for your losses.
Speak to an Irving Fuel Truck Accident Lawyer Now
Take charge of your future after an Irving fuel truck accident. Make sure you're ready to get the compensation you want after a collision. Start working with a fuel truck accident lawyer right now. You may start discussing your specific needs by calling (469) 998-4069. You may also fill out our online contact form.
Reach out to a member of our team for a free consultation.
Frequently Asked Questions