Irving Side Impact Collisions Lawyer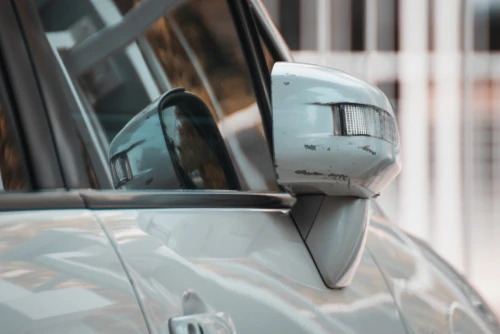 Every car accident is traumatizing in some way, but those that involve side-impact collisions can be even more harrowing than usual. Injuries in side-impact collisions are often much worse than any other type of wreck, aside from head-on crashes. In fact, driving statistics show that roughly 25% of all car accident deaths can be attributed to side-impact collisions. When a vehicle is hit on its side, it is at a higher risk to roll over, potentially causing more collisions and even worse injuries. As a result, anyone injured in a side-impact car accident in Irving should get in touch with local attorneys who can help them pursue maximum compensation.
our firm has represented clients just like you in cases across Texas. As Irving side-impact collision lawyers, we pride ourselves on aggressively pursuing compensation for our clients, negotiating with opposing attorneys, and building strong claims that will hold up in court. Some of our previous clients have suffered from injuries such as the following.
Paralysis
Broken bones
Lost limbs
Traumatic Brain Injuries (TBIs)
Disfigurement
Call our offices today to schedule a free consultation regarding your legal options.
The Need for Speed
Speaking with a skilled Irving side-impact car crash lawyer is crucial because time is a significant factor in your personal injury claim. The most definitive way that speed plays a part in your case is through the Texas statute of limitations for these kinds of lawsuits. After your side-impact collision, you have two years to file your claim in court. This deadline, though it may seem far away, can sneak up on people who are trying to recover from their injuries and juggle rapidly changing schedules, hospital bills, and other complications.
By connecting with one of the our firm Irving side-impact lawyers immediately after your accident, you can help to ensure that all paperwork is filed within the appropriate deadlines.
Other Reasons to Speak to Irving Side-Impact Attorneys Quickly
In addition to the statute of limitations, there is ample reason to get in touch with our firm as soon as possible. The sooner an experienced lawyer is on your case, the sooner they can begin to collect and preserve important evidence, such as the following.
Eyewitness testimony
Police crash reports
Photographs of the accident scene
Medical records
Footage from nearby surveillance cameras or traffic cameras
Testimony from accident reconstructionists
Cell phone records for texting and driving cases
An Irving side-impact collision lawyer may be able to help you coordinate medical care to ensure compliance with any applicable insurance policies, and can avoid other pitfalls common to personal injury claims. In matters of law, early contact with knowledgable attorneys is almost always the best strategy.
Damages I Can Recover
The value of your side-impact collision injury claim is calculated as the sum of all the negative effects your injury has on your life. These "compensable damages" come in two categories, representing those that directly affect your finances and those that do not.
Economic Damages
As a general rule, items that have bills or receipts, or otherwise cause you to lose or have to pay money, are known as economic damages. They include your medical expenses as well as wages you lose due to missing work, lost ability to earn an appropriate wage in the future, car repair or replacement costs, and similar harms. You usually can recover up to the exact amount you spent or were charged for these kinds of damages.
Non-Economic Damages
Other forms of damage do not come with limitations. These non-economic, subjective harms can include your physical pain, loss of companionship with your spouse, mental anguish, psychological distress due to becoming disfigured, and other harms that are not as easily valuated. Often, it is useful for your side-impact collision lawyer in Irving to bring expert witnesses into the claim to testify regarding the correct values for these claims.
Punitive Damages
Finally, there are rare situations in which it might be possible for you to recover additional monetary compensation known as punitive or exemplary damages. This form of compensation is meted out at the discretion of the jury or judge as punishment for an egregious act by the at-fault driver and as deterrence toward similar behavior in the future. Texas law places a limit on how much the jury can award, though it is still quite high. The limit is the higher of the following two values.
Two times the value of your economic damages, plus up $750,000 of the value of your non-economic damages
$200,000
A Side-Impact Collision Attorney in Irving Can Help Me Today
If you are injured in a side-impact car wreck, you can start working toward compensation today. Speak to our skilled Irving personal injury lawyers to learn more about your legal options and the strength of your case.
At our firm, we offer all clients a FREE consultation to discuss each claim, and we do not collect a fee unless we win you the compensation you and your family deserve. Fill out the form on our contact page to schedule your appointment, or call our offices at 469-998-4069.
Frequently Asked Questions