Grand Prairie Side Impact Collisions Lawyer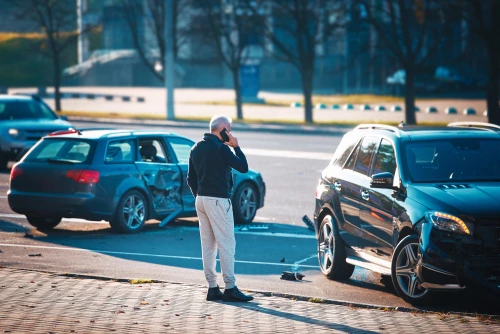 Every car accident has the potential to be a tragic event, with injuries that can cause life-long difficulties and alter the course of a family's future. Side-impact collisions, in which one car crashes into the side of another, are among the most dangerous forms of a car wreck in Grand Prarie. In fact, the statistics compiled by DrivingTest.org show that these intense crashes account for nearly a quarter of all fatal car accidents nationwide. There is hope for the people affected by side-impact collisions in Grand Prairie, though. The law allows injured people to recover compensation for a variety of damages suffered in an auto accident, and the local attorneys at our firm are here to help.
Even if your side-impact collision did not result in death, there are still significant consequences that you may suffer. The Centers for Disease Control and Prevention (CDC) says that for every death related to a car crash, eight people are hospitalized and nearly 100 receive treatment in an emergency room. our firm's experienced Grand Prairie side-impact collision lawyers can provide you with the legal assistance you need so that you and your family can focus on your medical recovery.
How Much My Claim Is Worth
One of the most common questions about any side-impact collision claim is how much the case is worth. You may wonder how much you should accept in a settlement or how much you can expect to get if your case goes to trial. Though skilled Grand Prairie attorneys may be able to provide you with a ballpark estimate at first glance, the true value of your claim depends on a variety of factors.
The Value of My Economic Damages
Perhaps the easiest value to understand in your claim will concern the financial harms your experience, as these already come with attached monetary values. Items like your medical expenses, car repair or replacement costs, rental car fees, the value of any destroyed property, and lost wages as a result of your being unable to work are all considered economic damages.
The Value of My Non-Economic Damages
The other form of compensable damages, which is a bit more difficult to understand, is non-economic harm. These forms of damage are more subjective and concern the effect of the injury on you as a person. Examples of non-economic damages include physical pain, mental suffering, loss of enjoyment in life, loss of companionship with your spouse, and a host of other ways your injury may impact your life. Often, it is necessary to bring expert witnesses into the case to testify to proper values for these damages, but you should know that there is no set limit to the amount a judge or jury may award for these harms.
How Fault Can Reduce My Claim's Value
Even after your Grand Prairie side-impact collision attorney compiles a complete list of your damages, there is another element to consider before you can understand how much your case is truly worth: fault. This legal term denotes blame for the crash, and it can be divided between everyone involved in the side-impact accident according to a system known as modified comparative fault or proportionate responsibility. Luckily, Texas law still allows you to recover compensation even if you are partially to blame for a car accident, but your total compensation may be significantly reduced in proportion to the blame the court assigns to you.
Let's say you suffer a grand total of $200,000 worth of damages in your side-impact collision. The other driver is clearly at fault, but you also share some blame because you were speeding, failed to use a turn signal, or engaged in some other form of negligent behavior that may have contributed to the accident. After your trial, the court says that you are 10% responsible for the wreck, and thus 10% responsible for your own damages.
In that scenario, your compensation will be reduced by 10% as well, leaving you with a total of $180,000 instead of $200,000. That is a difference of $20,000—a significant amount! By working with our firm and our Grand Prairie side-impact car accident lawyers, you can reduce the amount of fault assigned to you and increase your eventual recovery.
Get a FREE Consultation Now
our firm believes that injured people are under enough stress after a serious side-impact car accident. You should not have to worry about the cost of a lawsuit when pursuing the compensation that is rightfully yours. That's why we offer:
FREE consultation to discuss your claim
No collection of fees unless and until we win you the compensation you deserve
Schedule your appointment today by calling 469-998-4069 or by filling out the form on our contact page. Justice is waiting. We can help.
Frequently Asked Questions