Frisco Side Impact Collisions Lawyer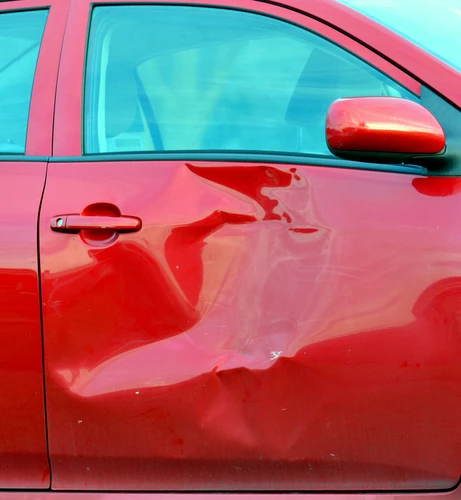 According to the National Highway Traffic Safety Administration (NHTSA), the seriousness of side-impact collisions is underscored by the fact that only front-impact car crashes have higher rates of death and significant injury than these types of wrecks. They are dangerous for a multitude of reasons, including the fact that they often occur in intersections at relatively high speeds. Also, side-impact wrecks are more likely to cause a vehicle to roll over, leading to the risk of crushing injuries, occupants being ejected from the vehicle, and further collisions with other cars on the roadway. A person injured in a side-impact collision should seek help from skilled attorneys who have experience representing clients in similar situations.
The Frisco side-impact car accident lawyers at our firm have helped numerous clients just like you. We represent clients diligently and aggressively pursue the best possible recovery to help you and your family get back to a sense of normalcy after this tragedy. No case is too difficult for our knowledgeable attorneys, and we have handled cases for clients with a range of injuries, including the following.
Traumatic Brain Injuries
Lost limbs
Paralysis
Spinal column injuries
Disfigurement
Get in touch with us today to receive a FREE initial consultation and to learn how we can help you get the money you deserve.
The Statute of Limitations for Side-Impact Collisions
A statute of limitations is a legal deadline by which a plaintiff such as yourself must file a claim in court. Failing to file the proper paperwork in time may mean that you are prevented from pursuing any compensation in the future, so it is crucial to understand and abide by these regulations. In Texas, the statute of limitations for personal injury claims like those resulting from side-impact collisions in Frisco is set at two years by Texas Civil Practice and Remedies Code §16.003.
In other words, you have two years from the date of your accident to file your claim. That may seem like plenty of time, but the recovery process after a significant injury can be stressful and deadlines like this are easily forgotten. The Frisco side-impact collision attorneys at our firm will ensure that your paperwork is filed within all applicable deadlines so that your right to compensation is preserved.
Why Speed is Crucial
The statute of limitations is not the only reason that it is important to get in touch with an attorney as soon as possible. There are a host of other reasons to do so. For example, having attorneys on your side from the beginning of your case can lower your risk of saying or doing anything that may jeopardize a potential recovery, such as accepting premature payment from the insurance company or delaying a visit to the doctor.
Also, a side-impact collision law firm in Frisco can get to work immediately by collecting and preserving key evidence for your claim. Evidence is lost over time, due to factors like the weather erasing tire marks, debris getting swept away, files going missing, or eyewitness' memories of the event fading. The sooner you get our side-impact collision attorneys on your side, the sooner they can preserve evidence and make sure that your case is as strong as possible.
My Damages
You can get monetary compensation for many of the effects your injury has on you. Some of these are directly financial harms, while others are more subjective. Nevertheless, all of these damages constitute serious harm that should be compensated by the at-fault driver in your side-impact collision in Frisco.
Economic Harms
Your economic damages include all the items that cost you money due to your injury. Examples include lost wages as a result of your injury, medical expenses, car repairs, car replacement, rental car fees, and more.
Non-Economic Harms
The other form of harm includes many of the ways that your injury affects you personally. Since these are often subjective and do not come with receipts or bills, they can require expert witnesses to testify to their appropriate values. Examples include the psychological effect of becoming disfigured, physical pain, mental anguish, loss of companionship with your spouse, and more.
Connecting with skilled side-impact collision attorneys in Frisco can help you make sure that you get what you deserve from your compensation package. At our firm, we focus on strong negotiations to prevent litigation, and aggressive pursuit of justice if it is necessary to take the claim to court.
Getting My FREE Consultation
We want to make sure that every injured person has a chance to get the justice they deserve. That is why we provide our clients with a FREE consultation to discuss the details of each claim. It's also why we do not collect a fee from you until and unless we recover the compensation you and your family need.
Schedule your consultation today by filling out the form on our contact page or calling our Frisco side-impact collision lawyers at 469-998-4069.
Frequently Asked Questions