Frisco Moving Van Accident Lawyer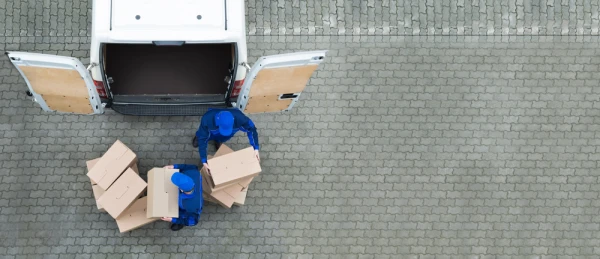 In recent years, Texas has become one of the top destinations for relocation in the United States. According to KVUE-Austin, 563,945 people from other states relocated to Texas in 2019 alone. It seems like everyone wants to live in the Lone Star State!
As a result, there are more moving vans on the road near Frisco, TX than ever before. Unfortunately, this means the odds of being involved in a moving van accident are also much higher.
Moving vans accidents can cause property damage and injuries. In extreme accidents, victims may suffer permanent paralysis that leaves them unable to work and provide for their families. Other moving van accidents prove fatal.
If you're involved in a moving van accident, you may be eligible for damages in a settlement. Compensation from an accident case can help cover medical bills and provide for lost wages while you heal. Call (469) 998-4069 now to discuss your case with a Frisco, TX moving van accident lawyer. Consultations are 100% free and confidential.
Types of Moving Vans Involved in Accidents
A moving van is any large vehicle used to transport items such as personal belongings and furniture. Moving vans come in a wide range of sizes, from smaller 8-foot vans to large trucks with multiple axles. They can accommodate a small studio apartment or an entire home's worth of items.
Moving vans are also used to move large businesses. In these cases, business owners may use a small tractor-trailer to haul large quantities of office furniture or equipment to a new location. Using a large vehicle for a single move often proves more efficient than taking multiple trips in a smaller moving van.
Common types of moving vans involved in accidents include:
Professional Moving Vans and Trucks
While some people prefer to move themselves, others hire a professional moving company to pack and ship their belongings. Often, moving companies own and operate a private fleet of moving vans. In some cases, the same movers who pack and carry items will also drive the moving van. Other times, the moving company hires a separate driver.
If you're involved in an accident with a professional moving van, liability may be more complicated. Sometimes, moving companies assume liability for their drivers. In other cases, the driver may share responsibility. Liability may also vary depending on the cause of the accident. In each of these scenarios, it's helpful to consult a moving van accident attorney.
Rental Vans and Trucks
For people who prefer to move their own belongings or simply wish to save money, rental vans and trucks are a popular option. Companies like U-Haul, Ryder, and Budget Truck offer a range of vehicles for short-term rental. In most cases, any adult with a valid driver's license can rent a moving van from one of these companies.
Rented moving vans are often involved in accidents because the driver isn't familiar with the vehicle. They may not be used to handling a large van. Although rental vans used for moving usually have an automatic transmission, many drivers are unaccustomed to driving them. They may cause an accident because they fail to check the van's blind spots or incorrectly judge their distance from another object on the road.
Privately Owned Vans and Trucks
Many people use their own vans and trucks to move. They may also borrow a moving van from a friend. When the moving van involved in an accident is privately owned, liability is usually easy to determine. However, private owners are less likely to carry proper insurance for moving van accidents. Speaking to an accident lawyer is still important in these scenarios.
Moving Vans and Fallen Cargo Accidents
Moving van accidents are often more dangerous than other types of car and truck accidents because of their cargo. If a moving van's cargo comes loose, it can fall into the road. It may cause an accident by landing on a vehicle behind the moving van.
Fallen cargo also creates hazardous road conditions for other drivers. When a mattress or other large object falls into the street, other drivers will need to brake or swerve to avoid hitting it. They may cause a collision in the process.
Moving Vans and Fatigued Driving Accidents
Moving can be a long, exhausting experience. Many moving van drivers cause accidents due to drowsy driving. This is especially common when the driver is moving to Texas from another state. They may be exhausted from driving all night to reach their new home.
Although fatigued driving is relatively common, it's a highly dangerous practice. Studies indicate that tired drivers are three times more likely to be involved in a fatal collision. In fact, drowsy driving can be just as dangerous as driving under the influence of drugs or alcohol.
Moving Van Accident Injuries
Moving van accident injuries vary depending on the circumstances of the accident, such as the size and speed of the vehicles involved. Injuries can range from mild to severe.
Mild moving van accident injuries can include whiplash, minor concussion, cuts, bruises, and sprains. Many victims will heal from these injuries without medical treatment.
Severe moving van accident injuries can include broken bones, internal bleeding, third-degree burns, traumatic brain injuries (TBIs), and spinal cord injuries. Victims may require hospitalization and surgery to recover. Many victims also need physical therapy or other long-term care. Some become permanently paralyzed or otherwise unable to lead a normal life.
In the worst accident cases, victims also experience mental health problems like PTSD. Although mental health problems don't affect the physical body, they can be just as debilitating. Many mental health problems impact the accident survivor's ability to work.
What to Do After a Moving Van Accident
After a moving van accident, prioritize safety. Check for injuries and call an ambulance for anyone who needs medical attention. Then, move your vehicle to a safe location and exchange information with the moving van driver.
Once you're safe, call our Frisco, TX law office at (469) 998-4069 to discuss your options. Consultations are 100% free. You won't pay for our services unless we win your moving van accident case.
Frequently Asked Questions