Frisco Improper Backing-Up Truck Accident Lawyer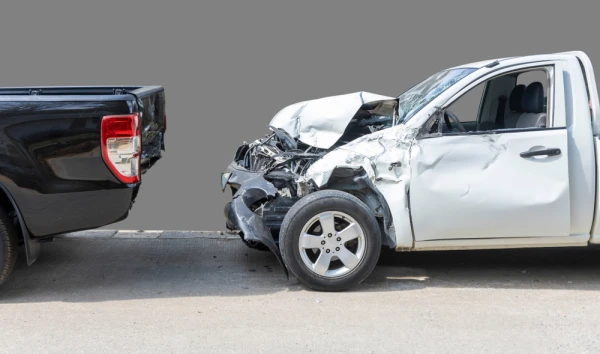 Drivers in Frisco have to pay attention when backing up. Failure to back up safely leads to many accidents every year. If you were hurt in a backing-up accident, you have the option to seek compensation for your losses.
You can contact a Frisco improper backing-up accident lawyer to get help after a collision. Just call us at (469) 998-4069. We'll work to handle all of your legal needs. Let us take steps to bring you damages for your healthcare bills and other expenses.
Information About Backing Up Accidents in Frisco
Backing-up accidents occur when one vehicle attempts to move in reverse and strikes another. These accidents can occur anywhere. However, there are some common places for these accidents, according to the National Highway Traffic Safety Administration (NHTSA). These accidents occur in:
Driveways
Residential areas
Public roadways
Nonresidential parking lots
There are two major kinds of backing-up accidents. One kind of accident is the backover accident. These collisions occur when a vehicle backs into a pedestrian or bicyclist. Other backing crashes involve two or more vehicles. These accidents are often less deadly than backover accidents.
Members of our team are prepared to help you with any backing-up accident. Allow us to take steps to show that someone else caused your accident. This may help you secure compensation to cover your losses after a motor vehicle collision.
Backing-Up Accidents and Large Trucks in Frisco
All drivers need to pay attention when they back up. Even a motorcyclist could cause an accident while backing up in Frisco. However, some vehicles cause more damage than others in a collision. Large commercial vehicles may back completely over smaller vehicles.
Commercial vehicles also have more trouble seeing behind their rear bumper. Truck drivers have a large blind spot past the back of the truck. While backing up, they are often unable to see things that are directly behind them. This could result in an accident.
Truck drivers have a responsibility to check for other vehicles or pedestrians while backing up. Allow us to research your accident if you were hit by a driver who backed up into you. We can work to show that they backed up improperly. Find out how by calling us at (469) 998-4069.
Ways to Investigate a Frisco Improper Backing-Up Accident
A lawyer can work to determine who caused your improper backing-up accident in Frisco. This is important, as fault decides who gets compensation after a collision in Texas. Members of our team are trained to handle accident investigations for clients in your situation. We are ready to:
Speak to all witnesses who saw your accident
Access your police report for information
Work with accident reconstruction techs
In some cases, we can get access to videos of the accident. This can help to prove that the accident occurred the way you say it did. This strengthens your claim and can help you secure compensation for all of your losses.
Contracting a lawyer right away allows us to get to work on your claim fast. Allow us to speak with witnesses before they begin to forget what happened. Let an improper backing-up accident lawyer in Frisco put their legal know-how to work for you today.
Resolve a Truck Accident Claim Here in Frisco
Our team knows the strategies that work to bring you compensation after an improper backing-up accident. We understand that many truck accident claims are handled outside of court here in Frisco. In many cases, insurance agents agree to settle these claims. A settlement can provide you with damages for your:
Healthcare expenses
Wages you lost at work during your recovery
Diminished earning potential
Vehicle repair expenses
Pain, suffering, and mental anguish
However, there are times when insurance agents refuse to treat you fairly. In these cases, we're ready to help you file a lawsuit. This allows you to seek compensation through a verdict. However, you should prepare to pay court fees if you file a lawsuit. Handling a claim in court generally takes longer than settling a case.
Allow a Frisco Improper Backing-Up Accident Lawyer to Help You
Take control if you want compensation for losses caused by an improper backing-up accident in Frisco. Find out how to build your claim by reaching out to us. We provide clients in your situation with a free consultation. Start speaking with a Frisco improper backing-up accident lawyer right away.
Reach us by calling (469) 998-4069. You can also complete our online contact form.
Frequently Asked Questions