Frisco Truck Accidents in Intersection Lawyer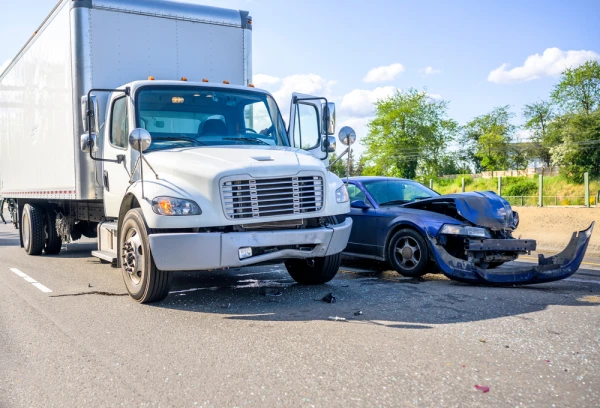 Hurt in a collision in an intersection in Frisco, Texas? You should focus on getting compensation for losses caused by the collision right now. Members of our legal team are ready to work on your claim. Let us take steps to bring you damages for your:
Healthcare expenses
Wages lost at work
Repairs to your vehicle
Find out more about how we could help by calling us at (469) 998-4069. Start getting the assistance you want from a Frisco accidents in intersection lawyer right away.
Learn More About Accidents in Intersections Now
Accidents can occur anywhere on the road around Frisco. However, many accidents occur at intersections. There are several different kinds of intersections, including red-lights and stop signs. Some intersections with stop signs are four-way stops. Other intersections are two-way stops.
The National Highway Traffic Safety Administration (NHTSA) reported information about intersection accidents around the country. According to the NHTSA, these accidents are often caused by:
Illegal maneuvers
Inattention in an intersection
Obstructed views
Misjudging what another driver will do
Any vehicle could get involved with an accident in an intersection. However, these accidents may be especially dangerous if they involve large commercial vehicles. Trucks can have a harder time slowing down when they approach an intersection. Large trucks – like 18-wheelers – may also have trouble making a sharp turn in an intersection.
Steps to Take After a Frisco Accident in an Intersection
We know that you may feel unsure what to do after an accident in an intersection in Frisco. Fortunately, there are a number of steps you can take to get help right away after a collision. It's generally recommended that you:
Contact the police to inform them of the accident
Get medical care if you sustained any injuries
Speak to the other driver and witnesses to get contact information
Take pictures of your vehicle damage and injuries
You should also report the accident to your insurance company. However, you should work with a lawyer before you take it to insurance agents. These companies may try to get you to admit fault for a collision. They may also try to get you to provide a recorded statement.
Do not discuss your accident before you've spoken to a Frisco accidents in intersection lawyer. Reach out to us for assistance right now. Just call (469) 998-4069.
Forms of Compensation for Accidents in Intersections
You can seek compensation after an accident in an intersection in Frisco. Depending upon the facts of your case, you may be able to receive:
Economic Damages
Many people think of economic damages after an accident. These damages are tied to your medical expenses and vehicle repairs. They can also cover your lost wages at work or diminished earning potential. A lawyer can help you secure economic damages after your accident.
Non-Economic Damages
You can also receive non-economic damages after your accident. These damages cover things that do not have a set cost. Your pain and suffering are non-economic losses. In many cases, drivers receive more compensation for non-economic damages. However, this is not always the case.
Exemplary Damages
In some cases, you may receive exemplary damages after a truck accident in Frisco. These damages are meant to penalize the driver at-fault for your accident. Note that you may only get compensation if a lawyer shows that someone else caused the collision.
Resolve Your Claim After a Frisco Accident in an Intersection
A lawyer can help you seek compensation through legal channels after an accident in an intersection. Many truck accident claims are resolved out of court. You can seek compensation by reaching out to an insurance company to file a claim.
We're ready to step in to file a claim for you. We know what it takes to negotiate with insurance representatives. Our team can focus on bringing you a settlement to cover all of your losses. We can also review any settlements already offered by the insurance company.
You can also count on us if you want to file a lawsuit against the driver who hit you. In some cases, taking your claim to court may allow you to get the compensation you want.
Work with a Frisco Accidents in Intersection Lawyer Immediately
Talk to a member of our team if you were hit in an intersection in Frisco. You can reach us by calling (469) 998-4069. You can also fill out our online contact form. Taking these steps will help you reach an accidents in intersection lawyer in Frisco.
Explore all your legal options today with a free consultation.
Frequently Asked Questions