Frisco Drunk Driving Accident Lawyers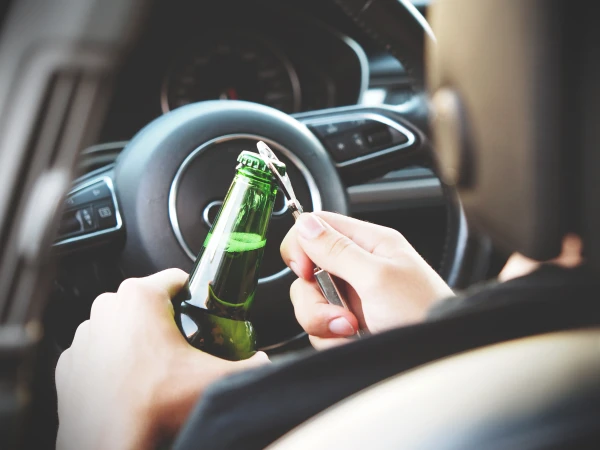 Drunk drivers are considered especially dangerous on roadways because they lack the ability to respond to changing traffic and weather conditions and they have lowered inhibitions toward risky behavior. This gives accidents involving drunk drivers a potential for devastating and life-threatening injuries. At our firm, a Dallas car accident law firm, we employ skilled drunk driver accident attorneys in Frisco who can help you and your family recover compensation after an unfortunate crash.
Our attorneys have worked with clients who experienced a variety of life-changing injuries, including:
Paralysis
Loss of limb
Broken bones
Burns
Traumatic Brain Injuries (TBIs)
When a driver takes your life into their hands by driving while under the influence of alcohol or drugs, justice demands that they provide you with compensation for the tragedy they forced you to endure. Our Frisco drunk driving accident lawyers can help you achieve that positive result.
The Kinds of Damages for Which I Can Sue
As a personal injury claim in Frisco, drunk driving accidents usually involve two main categories of damages: economic and non-economic. These terms refer to specific kinds of harms for which you may seek compensation from the drunk driver.
Economic Damages
The first kind of harm for which you can pursue compensation is called economic damage. Items that fall into this category have a direct impact on your financial situation and often come with bills or receipts to show their monetary value. Examples of economic harm can include lost wages as a result of missed work, the cost of repairing or replacing your damaged vehicle, and your medical bills.
Non-economic Damages
On the other side of the coin are non-economic harms, which do not come with specific values already assigned to them. These damages have no receipt or bill to show their monetary value and can be much more subjective. Examples include your physical pain and suffering, mental turmoil, loss of consortium with a spouse, and loss of enjoyment in life. Since these are all case-dependent, the value of non-economic damages may vary. In Texas, there is no limit or cap on these kinds of damages.
Exemplary Damages
Most injury compensation claims, like rear end accidents or even wrecks involving rideshare companies like Uber and Lyft, will have the above two categories of damages. However, cases like drunk driving sometimes are considered to exhibit overly negligent behavior that shows a lack of concern for human life. If your case is considered one of these instances, the jury may decide to award you with extra compensation from the offending driver. Called exemplary damages, this extra compensation is designed to punish the at-fault party and to deter them from drinking and driving in the future. Similarly, these forms of compensation may be handed out in egregious texting while driving accident claims as well.
Exemplary damages are limited to the higher of the following two amounts, which may vary in your specific case:
200,000
Two times your economic damages, added to the value of your non-economic damages, up to $750,000
This cap on exemplary damages can be found in Texas Civil Practice and Remedies Code §41.008.
Dallas Car Accident Lawyers Have the Necessary Experience
At our firm, a Dallas car accident law firm, , we employ attorneys with extensive experience in the personal injury realm. We have worked with a wide range of clients with unique injuries, and we understand just how devastating this time can be for you and your family.
Some of the cases we have worked in the past include:
Pedestrian accidents
Wrongful death claims
Bus accidents
Truck accidents
We know how to handle negotiations and litigation with individual drivers, large rideshare companies like Uber and Lyft, and even powerful trucking companies. Whatever the details of your claim, we can help you work toward the full compensation you need to get your life and your family back in order.
I Can Get a FREE Consultation Today
Whether it is combing through photographs of the crime scene, speaking to eyewitnesses, bringing in expert witnesses to attest to damage values, filing paperwork within the two-year statute of limitations, or performing a host of other important tasks, our Frisco drunk driving accident lawyers can bolster your claim and help you build a successful case for compensation.
Given our experience, we understand that times can be difficult after a serious injury. Funds may be limited due to mounting medical bills and shrinking income from wage loss. Schedules may become more hectic due to immobility or a plethora of doctors' visits. Emotions can become strained and relationships taught in this highly stressful period.
To ease the burden on you and your family, our firm, a Dallas car accident law firm, offers a FREE, confidential consultation so that you can decide if we are right for your claim. We also do not collect a fee unless we have won you the compensation you are due.
If you are injured in a drunk driving accident, you and your family deserve compensation. Call us today at 469-998-4069 or fill out the form on our contact page to schedule your consultation!
Frequently Asked Questions