Frisco Commercial Driver Truck Accident Lawyer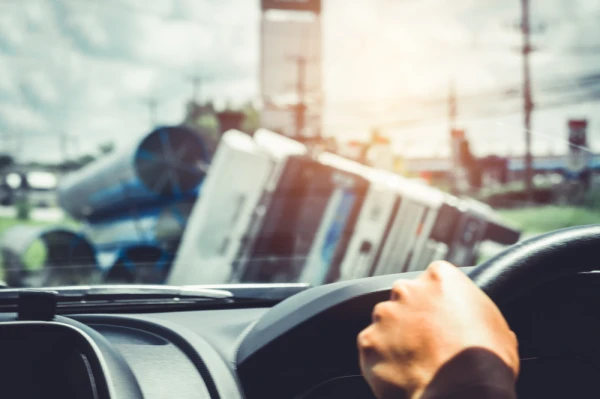 Make sure to get legal help on your side if you are hit by a commercial driver in Frisco, Texas. Commercial drivers often operate very large vehicles, like 18-wheelers or tractor-trailers. Accidents involving these drivers result in:
Serious injuries
Damaged or totaled vehicles
Pain and suffering
Members of our team are here to help you seek compensation after this kind of collision. Call us right now at (469) 998-4069. Start discussing your options with a Frisco commercial drivers accident lawyer. We're ready to handle all of your legal needs.
Review Information About Commercial Vehicle Accidents
Commercial drivers are involved in tens of thousands of accidents every year in Texas. These accidents are tracked by the Department of Transportation (TxDOT). According to the TxDOT, there were almost 40,000 commercial vehicle accidents in 2019.
These accidents caused serious injuries, vehicle damage, and even fatalities. We're here to help if you lost a loved one in a commercial driver accident in Frisco. Just reach out to our team to get compassionate help from a Frisco Commercial drivers accident lawyer.
Reasons for Commercial Driver Accidents in Frisco
Take charge and contact a lawyer after a collision with a commercial driver in Frisco. A lawyer can immediately focus on determining what caused your accident. It's important for your lawyer to show that someone else was at fault for your collision. Commercial drivers often cause accidents if they:
Are driving while distracted or fatigued
Drive too fast for conditions or take a turn too quickly
Pass other vehicles improperly
Back up improperly
Fail to monitor their blind spots
These are only examples of the causes of commercial vehicle collisions. A commercial drivers accident lawyer in Frisco will focus on the specifics of your case. Allow us to talk to witnesses and review police reports about the accident. We're also ready to work with accident reconstruction specialists. Learn more about your options by calling (469) 998-4069.
Your Next Steps After a Commercial Driver Collision
Accidents involving commercial vehicles are often very severe. Make sure that you get immediate medical care if you sustain a serious injury in your collision. In addition to seeking medical treatment, it's important that you:
Report your accident to the police in Frisco
Obtain contact information from the commercial driver and witnesses
Take pictures of the scene of the accident and your injuries
Speak to a truck accident lawyer in Frisco
Many drivers know that they should contact their insurance company after an accident. However, it's often advised that you speak to a lawyer first. A lawyer can actually step in to handle all communication with insurance agents. This allows you to focus on your recovery.
Note that you should not speak with the other driver's insurance company without a lawyer. Other insurance agents can try to blame you for an accident. They can even claim that you were not actually hurt in the collision.
Focus on Damages After a Commercial Drivers Accident
It's natural to want compensation after you are hit by a commercial driver in Frisco. Our team is prepared to help you build a claim right now. We are prepared to help your secure damages for your medical expenses, including:
Emergency medical care
Time in a hospital
Physical therapy and rehabilitation
We know your injuries can prevent you from working after a collision. Allow us to focus on bringing you compensation for your lost wages and diminished earning potential. A lawyer can also take steps to secure you damages for your vehicle repairs.
Our truck accident lawyers in Frisco also know you can face non-economic damages after an accident. These are damages associated with your pain and mental anguish. Let us assess all of your losses right now. We'll take steps to bring you full compensation with a settlement from the insurance company.
You can also seek compensation by filing a lawsuit against the commercial driver who struck you. However, you can end up paying high court fees if you take your case to court. Filing a lawsuit can also take longer than settling your claim. Discuss all your options with us today.
Reach Out to a Frisco Commercial Drivers Accident Lawyer Now
Hit by a commercial driver in Frisco? Take steps to get compensation for your losses by reaching out to our team now. Contact us by calling (469) 998-4069. You can also complete our online contact form. Taking these steps allows you to start working with a commercial drivers accident lawyer in Frisco.
We're ready to discuss your situation right now with a free consultation.
Frequently Asked Questions