Mesquite Commercial Drivers Accident Lawyer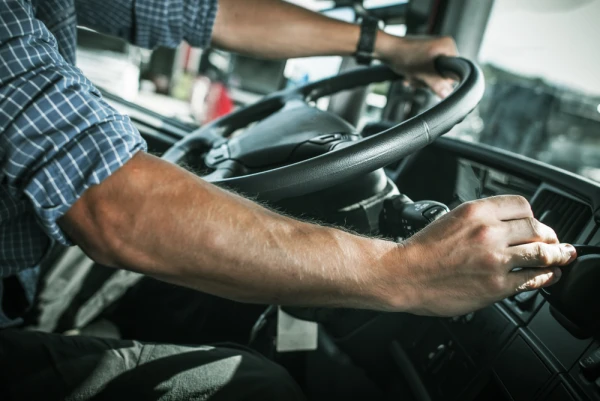 You could get legal help on your side if you were struck by a commercial driver in Mesquite, TX. Commercial drivers operate large vehicles like semi-trucks and 18-wheelers. Accidents involving commercial vehicles are often very dangerous, leading to serious injuries and property damage.
Work to get compensation after one of these accidents by contacting a Mesquite commercial drivers accident lawyer. Call (469) 998-4069 — we will help you build a claim to seek damages for your losses.
Learn More About Commercial Accidents in Mesquite
There are many different kinds of commercial vehicles on the roads in Mesquite. Any of these vehicles could get involved in a major accident. You may want to get legal help on your side if you were struck by a:
Semi-truck.
Dump truck.
Garbage truck.
Moving van.
Fuel truck.
Construction truck.
Note that these are only examples of commercial vehicles that operate in Mesquite. These kinds of vehicles are responsible for many accidents in our area, according to the Texas Department of Transportation (TxDOT). Dallas County — where most of Mesquite is located — experienced over 4,000 commercial vehicle accidents in 2019.
Get help on your side if you or a loved one sustained an injury in a commercial vehicle accident.
Results of a Commercial Driver Accident in Mesquite
Commercial driver accidents often have serious repercussions for individuals caught in the collision. Commercial vehicles are very large and may crush smaller vehicles. You will want to get medical care after a collision if you are left dealing with:
Broken bones or fractures.
Cuts, burns, or abrasions.
Head or brain injuries.
Injuries to your back, neck, or spine.
Damage to internal organs.
The severity of your injuries might prevent you from returning to work right away or result in a permanently disabling condition. A commercial vehicle could cause serious damage to or even total your car.
Fortunately, you may get compensation to cover all of your losses in this situation. Just reach out to a commercial drivers accident lawyer in Mesquite for help. Call (469) 998-4069 to begin going over your unique case.
Possible Compensation for a Commercial Drivers Accident Claim
As mentioned, you could get compensation for your healthcare expenses and other losses after an accident with a commercial vehicle. Getting compensation might require you to file a claim with the commercial driver's insurance company.
Before filing a claim, a truck accident lawyer will investigate your case in order to build a strong claim for you. Lawyers investigate motor vehicle accidents by:
Visiting the scene of the accident.
Reviewing the police report about the collision.
Questioning any witnesses to the wreck.
Working with accident reconstruction specialists.
A lawyer may work to show that the other driver caused your accident. In fact, you will only get damages if someone else was at-fault for the collision. Commercial drivers could cause an accident in Mesquite if they:
Do not check their blind spots before backing up.
Change lanes or pass in a reckless way.
Drive too fast for conditions.
Roll their truck over in a turn.
You may still get compensation if you were partially at-fault for a commercial drivers accident. However, your compensation could get reduced based on the percentage of responsibility you held for the collision. Speak to a lawyer about your specific case now.
Consider a Lawsuit After a Commercial Drivers Accident
You may choose to file a lawsuit after a commercial drivers accident in Mesquite. A lawsuit allows you to take your claim to court. This could allow you to get a verdict in your favor. However, you should know that most commercial vehicle accident claims are resolved outside of court.
You should also know that you have a limited amount of time to file a claim or a lawsuit. Generally, the state of Texas gives you two years to seek compensation after an accident. After two years, the statute of limitations on your case will expire. Take steps to begin working on a claim now by contacting us.
Speak to a Mesquite Commercial Drivers Accident Lawyer
You have options to get help on your side after an accident with a commercial driver in Mesquite. Start working on your claim now by contacting a commercial drivers accident lawyer in Mesquite. Reaching out to us for help is simple. In fact, we can start going over the specifics of your case now with a free consultation.
Just call (469) 998-4069 or complete our online contact form to get started.
Frequently Asked Questions