Mesquite Delivery Van Accident Lawyer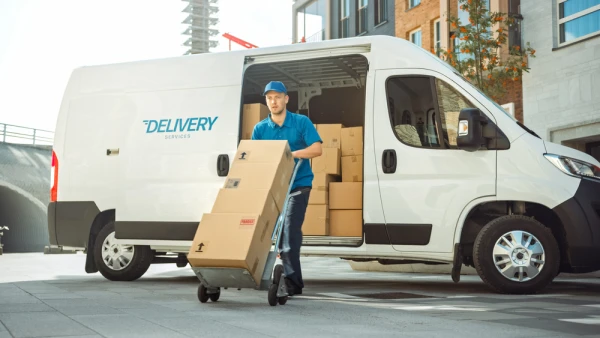 You are not alone if you were struck by a delivery van in Mesquite, Texas. These vans are an increasingly common sight on the road as online sales become more popular. Many of these drivers are in a hurry to make deliveries. This could cause them to operate their vehicles recklessly.
You can take steps to get compensation from a van driver by filing a claim with insurance agents or filing a lawsuit. Discuss the best way to handle your case with a Mesquite delivery van accident lawyer. Focus on your unique legal situation by calling (469) 998-4069.
Find Out More About Delivery Van Accidents in Mesquite
Many drivers do not realize how common delivery van accidents are. In fact, delivery vans or trucks are involved in around 11% of all fatal vehicle accidents around the country, according to the Centers for Disease Control and Prevention (CDC).
These accidents may occur for a number of different reasons. Sometimes, van accidents are caused by the vehicle operator. Van drivers may cause accidents if they:
Drive above the speed limit
Pass other vehicles in a reckless manner
Fail to stop at a red light or stop sign
Take a turn too quickly
Drivers may make mistakes if they are fatigued behind the wheel. Some drivers also become distracted by electronic devices while driving in Mesquite. Many delivery van drivers are trying to complete their work quickly, which may cause them to make poor decisions behind the wheel.
Establishing Fault for a Mesquite Delivery Van Accident
You can only receive compensation for a delivery van accident if a lawyer shows that someone else caused the collision. A lawyer can begin investigating your case right away. Depending upon your situation, a lawyer may:
Speak to all eyewitnesses who saw the accident
Request access to the police report about the collision
Visit the scene of the collision directly
Work with accident reconstruction specialists
Some delivery van accidents are caused by the van operator. However, these individuals are not always at fault for a collision. You may end up seeking compensation from the:
Delivery Van Company
Delivery van companies have a responsibility to hire qualified and safe drivers. Failure to ensure drivers are properly trained could mean that the company is at fault for the accident. Companies may also hold liability for a collision if they do not properly maintain their vans.
Delivery Van Manufacturer
Companies that manufacture delivery vans must make sure these vehicles are produced correctly. Errors in production could result in major defects. These defects could result in a delivery van accident. Speak with a lawyer if you think your accident was the result of a defect. Call (469) 998-4069 to find out more about your legal situation.
Forms of Compensation for a Delivery Van Accident
Delivery van accidents may leave you with high medical bills and vehicle repair costs. Fortunately, you may receive compensation to cover these losses in Mesquite. A lawyer may review your expenses after an accident to help you secure damages for your:
Emergency medical treatment
Time spent in the hospital
Medical tests and procedures
Time spent off work during your recovery
Costs to repair your vehicle
Pain and suffering
Make sure that you seek medical treatment quickly after a collision with a delivery van. Getting prompt medical care may help to show that your accident directly caused your injuries. This may help you secure damages for your losses.
Options to Resolve Delivery Van Accident Claims in Mesquite
Not all delivery van accident claims are resolved the same way in Mesquite. However, many of these claims end with a settlement from the insurance company. Your lawyer can negotiate with insurance agents in Mesquite on your behalf. We understand the strategies used by insurance agents to deny claims, and we're here to take your side.
Note that a lawyer may sometimes advise you to file a lawsuit after a delivery van collision. Lawsuits take your case in front of a judge and jury. You may receive a verdict in your favor in court after you are hurt by a delivery van driver in Texas.
Work with a Mesquite Delivery Van Accident Lawyer Now
Begin building a legal claim immediately after a delivery van accident in Mesquite. Just reach out to a member of our legal team to discuss your legal options. Start working with a delivery van accident lawyer in Mesquite today with a free consultation. We're ready to discuss all aspects of your case right now.
Find out how we could help by calling (469) 998-4069. You can also fill out our online contact form and we will get in touch with you.
Frequently Asked Questions