Who Is Entitled to Wrongful Death Benefits?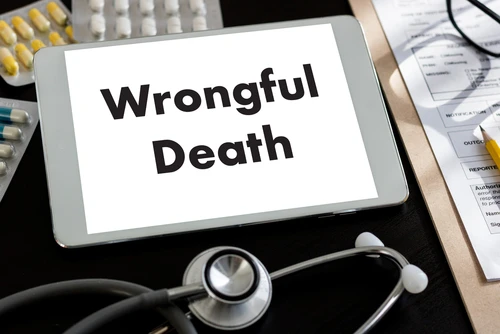 Losing any family member is difficult, but the matter is often even more tragic when their death is a result of someone else's actions or negligence. While nothing can bring a loved one back or fill the gap they leave behind, families may look for compensation as a form of justice. Unfortunately, not all family members are eligible to receive wrongful death benefits after the passing of a loved one. Under Texas Civil Practice and Remedies Statute §71.004, only the surviving parents, children, or spouse of a deceased person can bring and benefit from a wrongful death claim.
There are many other requirements for a valid wrongful death claim, and laypeople cannot be expected to know all of them. That is where a skilled wrongful death lawyer comes in. With help from attorneys like those at Dallas Car Accident Lawyers, you and your family can focus on dealing with your grief, celebrating the life of your loved one, and adjusting to life without them rather than stressing over the details of a serious legal action. Our lawyers can handle these matters for you so that you can experience as much peace as possible during this tragic occurrence.
The Validity of My Claim
In addition to the requirement that your claim must be brought by specific family members, there are a number of other factors that can affect the validity of a wrongful death lawsuit. Primarily, these deal with issues of liability and fault.
When a Death Can Result in a Wrongful Death Lawsuit
Not all deaths are eligible for compensation via a wrongful death claim. Such a claim is only valid if the death results from an injury that would have been eligible for a personal injury claim in Texas. The particulars of every claim are different, but the essential point is that a wrongful death claim is valid if the death ultimately resulted from another individual's actions or negligence. There are a variety of ways a person can be liable for your loved one's death, such as when the incident was one of the following.
Nursing home negligence
Texting while driving car accidents
Medical malpractice
If there is no evidence that your loved one's death was a direct result of actions or negligence that carries liability, you may not be able to recover compensation. Consulting with experienced wrongful death attorneys is the best way to determine your options.
How My Loved One's Fault Affects My Lawsuit
Even if another individual may be liable for your loved one's death, your loved one also may share some of the blame for the incident. Luckily, Texas uses a system of proportionate responsibility that still allows you to recover compensation even if your loved one was partially responsible.
Under this system, you can recover compensation as long as your loved one was no more than 50% responsible for the incident that resulted in their death. However, any blame that is attributed to them will reduce the overall value of your compensation. For example, your compensation will be lowered by 25% if they are found by the court to have 25% of the total fault in the incident that led to their death. This can make a significant difference in the amount of compensation you and your family receive, which is already split between the eligible surviving members of the family. Thus, it is crucial to get help from a knowledgeable wrongful death law firm that can work to preserve evidence of the other party's fault.
Damages I Can Recover
You and your family are entitled to compensation for a range of damages that you and your deceased loved one experienced. Most people think about economic harms like medical expenses prior to a loved one's passing, funeral costs, property repair costs such as vehicle maintenance after a car wreck, and income lost as a result of your loved one's death. While these are viable damages for which you can sue, there are other valid damages as well.
Non-economic harms are more subjective, but they are just as deserving of compensation. In a wrongful death lawsuit, these damages can include issues like the mental anguish caused by your loved one's passing, their pain and suffering before their death, loss of consortium with a spouse, and similar ills. By cataloging evidence of all these forms of harm, your experienced wrongful death lawyers can evaluate the value of your claim.
Exemplary Damages
A third category of compensation exists for wrongful death claims. According to Texas Civil Practice and Remedies Code §71.009, you can recover exemplary damages when the death of your loved one is due to a "willful act or omission or gross negligence" on the part of the at-fault party. In the past, this extra compensation has been awarded in cases like drunk driving or texting while driving. When juries do decide to award exemplary damages, they are limited to the higher of the following two amounts.
$200,000
Two times your economic damage values, plus up to $750,000 of your non-economic damages
Getting a FREE Consultation With Skilled Attorneys
If you need to file a wrongful death lawsuit, get in touch with Dallas Car Accident Lawyers today. We can help you get the compensation you and your family need, and we do not collect a fee unless we resolve your claim successfully. Schedule a FREE consultation with our attorneys by entering your information on our contact page or calling (469) 998-4069.
Frequently Asked Questions