Mesquite Drunk Driving Accident Lawyer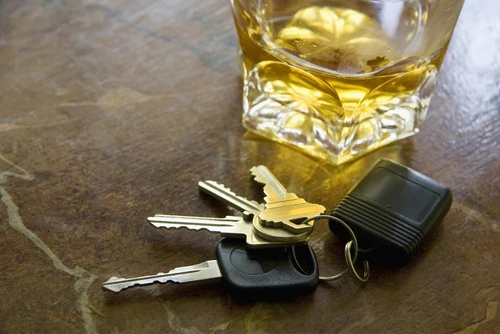 Even what seems like a routine car crash can have serious implications on an injured person's life. When one of the drivers is inebriated, the results are often more severe. In addition to the physical and mental damage incurred by the injured person, the legal process may be complicated by extraneous criminal cases and other factors related to drunk driving.
At our firm / Dallas Car Accident Lawyers, we have experience handling these complex claims. If you are injured in a car wreck involving a drunk driver, get in touch with our Mesquite drunk driving accident lawyers to learn more about how to pursue compensation for the harms you have suffered.
Compensable Damages
Whether your car accident was a rear-end collision or a T-bone crash, you should be compensated for the damages that befall you. Figuring out the amount and value of damages in your case is one of the most important aspects of working toward an acceptable resolution. In Texas, the "compensable damages," or harms for which you can pursue a payout from the at-fault driver, are split into two primary categories: economic and non-economic. These categories remain the same not just for car accidents, but for all types of personal injury claims.
Economic Harms
The first category is easier to articulate, since it includes all billable damages with a so-called paper trail. For example, an injured person may be able to recoup the value of losses such as medical bills, the cost of necessary medical equipment in the home, lost wages as a result of the injury, and the value of lost working ability. All of these directly affect the injured person's finances.
Non-economic Harms
On the other hand, there are some damages that result from an accident that does not directly deal with a person's monetary situation. These are called non-economic damages and consist of issues like the person's physical pain and mental trauma after an accident. Since these effects can impact the person's quality of life, they are compensable in most cases.
Exemplary Damages
The third form of compensation can come from exemplary damages, also called "punitive damages" in some states. These penalties are used in accordance with Texas Civil Practice and Remedies Code §41.003 when the damage to the injured person results from one of three acts by the at-fault party:
Fraud
Maliciousness
Gross negligence
Drunk driving is the textbook case of "gross negligence" or reckless disregard for human safety. Another common example is texting while driving, as both acts require the person to ignore the heap of evidence that their actions greatly endanger the lives of others on the road. By speaking to one of our skilled Mesquite drunk driving accident attorneys, an injured person may be able to pursue compensatory damages and make a strong case for the awarding of exemplary damages as well.
Understanding the Claims Process
There are many ways in which a drunk driving car crash lawyer in Mesquite can help clients build a successful claim. Perhaps the first and most important issue is filing the claim in the appropriate time frame. Known as the statute of limitations, this deadline dictates how long the injured person has to file their claim in court before they become unable to pursue compensation. Texas Civil Practice and Remedies Code §16.003 sets this deadline at two years from the date of the wreck.
After filing the claim in court and giving appropriate notice to the at-fault driver, their insurance, and their legal team, a seasoned Mesquite drunk driving accident lawyer will work hastily to acquire and preserve evidence. This can include identifying and interviewing eyewitnesses, bringing expert witnesses into the case to evaluate the amount of damages present, gathering police reports and bodycam footage, and getting pictures or videos of the scene.
The Goal of the Process: Assigning Fault
Texas allows injured people to pursue compensation from a drunk driver even if the injured person is partially responsible for the accident. However, the injured person's total available compensation will be reduced by whatever percentage of blame is attributed to them. This means that a crucial job of a knowledgeable drunk driving accident attorney in Mesquite is to gather evidence that will assign more blame to the at-fault driver.
For example, an injured person may have experienced $100,000 in damages. If the court assigns them 25% fault for the accident because it is shown that they ran a red light or were talking on their cell phone, they will be able to recover $75,000 instead. Their award will be reduced by 25% because they are considered to be 25% responsible for their injuries.
Speak with Our Mesquite Drunk Driving Accident Lawyers
Every car accident claim is unique and requires a skilled attorney to steer the case into the best possible result. Whether your wreck involves a rideshare company like Uber and Lyft, a collision with a municipally owned garbage truck, or even a bicycle accident involving a drunk driver, our Mesquite-based attorneys are here to help. We have the experience, knowledge, and compassion to help you return to normalcy after this tragedy.
To start working toward significant compensation for your injuries, call our firm, a Dallas car accident law firm, today at 469-998-4069, or fill out the email form on our contact page. Justice is only a phone call away.
Frequently Asked Questions