Mesquite Dump Truck Accident Lawyer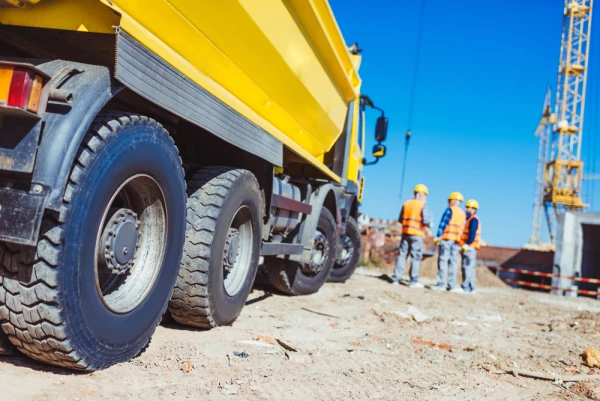 You may want to reach out to a lawyer after an accident with a dump truck driver in Mesquite. A lawyer can take steps to help you get compensation for all of your losses. You may receive damages to cover your medical expenses, vehicle repairs, and more.
Start working with a Mesquite dump truck accident lawyer right now. A member of our team can begin assessing your case if you call us at (469) 998-4069. Find out how we could build your claim and successfully resolve your case today.
Review Statistics About Dump Truck Accidents in the U.S.
Dump trucks are involved in a significant percentage of large truck accidents around the country. The Federal Motor Carrier Safety Administration (FMCSA) gathers data about these accidents. According to the FMCSA, in the year 2017 dump trucks were involved in:
More than 8,000 towaway crashes
More than 5,000 injury crashes
More than 300 fatal crashes
This means they were a part of 10% of all large vehicle injury crashes around the country. One out of ten large truck accidents involved a dump truck. Many of these accidents occur in Texas. You can get help if you were one of the many people harmed in dump truck accidents.
The Causes of Mesquite Dump Truck Accidents
Many drivers wonder why so many dump truck accidents occur every year. There are a number of reasons for these collisions. The sheer size of a dump truck makes accidents more likely. These vehicles weigh a lot, especially when fully loaded. This makes it harder to stop quickly.
Dump trucks also have a number of blind spots. Drivers may not see other vehicles in these areas, which could lead to a major collision. Finally, these vehicles may become unbalanced if their load shifts around. This could cause them to rollover.
Drivers can increase the odds of an accident occurring if they break the rules of the road. Sometimes, dump truck drivers cause collisions by speeding, running red lights, or swerving between lanes. Any of these actions could lead to a major accident in Mesquite.
Investigate Your Dump Truck Accident in Mesquite
The individual responsible for your accident may not freely admit their fault. In fact, a lawyer may need to dig into the facts of your case to show that someone else caused the collision. A dump truck accident lawyer may take this step by:
Reviewing your police report
Visiting the scene of your accident
Speaking with all eyewitnesses
Working with an accident reconstruction specialist
You should know that you can get compensation even if you are partially at-fault for a dump truck accident in Mesquite. Texas is a comparative negligence state. This means that more than one person may hold some responsibility for a collision.
However, you will receive a smaller amount of compensation if you were partially at-fault for the accident. Allow a lawyer to work to show that you did not cause the collision. Begin building your claim right now by calling (469) 998-4069.
Focus on Dump Truck Accident Compensation in Mesquite
A dump truck accident may leave you with quickly rising medical expenses and high vehicle repair bills. You may get compensation for these economic losses by working with a truck accident lawyer. Your lawyer may also help you secure damages to cover your lost wages at work and your lost earning potential.
You can also receive compensation for non-economic damages after a dump truck accident. Non-economic damages are not as clear-cut as economic damages. It may feel difficult to put a price tag on your pain and suffering, for example. A lawyer can help you determine an appropriate amount for your non-economic losses.
You can focus on getting compensation through an insurance settlement. Your lawyer will assess all settlement offers made by the insurance company to ensure they are fair to you. Sometimes, insurance companies try to deny you compensation. In this situation, you may take your claim to court. You could file a lawsuit after a dump truck accident in Mesquite.
Talk to a Mesquite Dump Truck Accident Lawyer Immediately
A dump truck accident lawyer in Mesquite can assist if you were involved in an accident. You can reach out to a member of our legal team for help right now. We will work to bring you compensation for all of your losses. Just call us at (469) 998-4069. You can also fill out our online contact form.
Find out how we could help with a free consultation. We are prepared to review the specifics of your case today.
Frequently Asked Questions