Mesquite Moving Van Accident Lawyer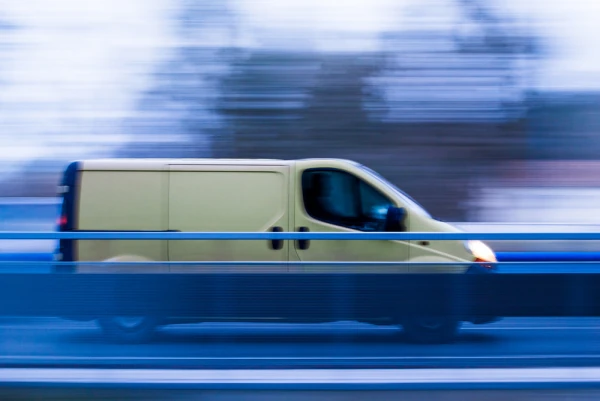 You should get legal help in your corner if a moving van strikes you in Mesquite, TX. Moving vans are large vehicles that can cause significant damage and injuries in the event of a collision. In this situation, you may contact a Mesquite moving van accident lawyer for help.
Reaching out to us for assistance is simple. Just call (469) 998-4069. We are prepared to begin working on your claim right now. We might help you get compensation by settling your case. We could even help you file a lawsuit against the driver who caused your accident.
Causes of Moving Van Accidents in Mesquite
You may wonder what causes moving van accidents in Mesquite. These accidents occur for a number of reasons. Many accidents occur because moving vans are operated by drivers not used to handling large vehicles. Drivers who rented a moving truck might not know how to handle:
All the blind spots in a large moving truck.
The increasing stopping time required for a large truck.
The difficulties of turning a large vehicle.
Drivers who are impatient to reach their destination or distracted by directions could end up causing an accident. These accidents also occur if the moving van is operating by a professional company. Movers might disobey the rules of the road, causing an accident.
Some moving van accidents occur because the van is not properly maintained. Additionally, some collisions are the result of defects in the manufacturing process.
There Are Many Accidents in Texas Every Year
You are not alone if you were hurt in a motor vehicle accident in the state of Texas. Over 250,000 people were injured in motor vehicle accidents in the year 2019. This information came from the Texas Department of Transportation (TxDOT).
Many of these accidents involved large vehicles like moving vans. Accidents can result in relatively minor injuries like whiplash and bruises. You could also end up facing more serious injuries like brain trauma, broken bones, and internal injuries.
Some moving van accidents in Mesquite may even prove fatal. Get compassionate care on your side if you lost a loved one in a moving van accident. A member of our team is available to start helping you right now. Contact us to learn more by calling (469) 998-4069.
Results of a Moving Van Accident in Mesquite
Several serious consequences can occur after a moving van accident in Mesquite. These collisions could leave you with serious injuries, as we mentioned. After a crash, you should seek immediate medical care — this might work to show that the accident caused your injuries.
You may not be able to return to work right away after a moving van accident. Some accidents could even leave you with a disabling condition. This could prevent you from working even after you reach your point of maximum recovery.
Your vehicle could sustain damage in a moving van collision, and you may end up dealing with pain and suffering. A moving van lawyer in Mesquite could help you get compensation for all of these losses. Your lawyer can go over your records to help you secure damages after a collision.
Start working on your claim immediately after a collision. Just reach out to a lawyer for help here in Mesquite.
Methods to Resolve Your Mesquite Moving Van Claim
A lawyer could review your case after a moving van accident to help you determine the best way to seek compensation. In many cases, a lawyer will work to settle your claim with insurance agents. Your lawyer might first gather evidence about who caused the accident by:
Visiting the scene of the accident.
Speaking with any eye-witnesses.
Reviewing the police report.
Working with accident reconstruction specialists.
You may receive a settlement offer from insurance agents after a moving van accident. This settlement could cover your medical expenses and other losses. However, sometimes insurance companies do not offer a fair settlement. In this case, you can take your claim to court by filing a lawsuit.
Work with a Mesquite Moving Van Accident Lawyer Today
Take charge of your future after an accident involving a moving van in Mesquite. Work with a law firm to build a claim and seek compensation. Reach out to a moving van accident lawyer in Mesquite to get assistance today. Find out how by calling us at (469) 998-4069. We also have an online contact form you could fill out.
Speak to a member of our team now for a free consultation.
Frequently Asked Questions