Mesquite Out of State Drivers Accident Lawyer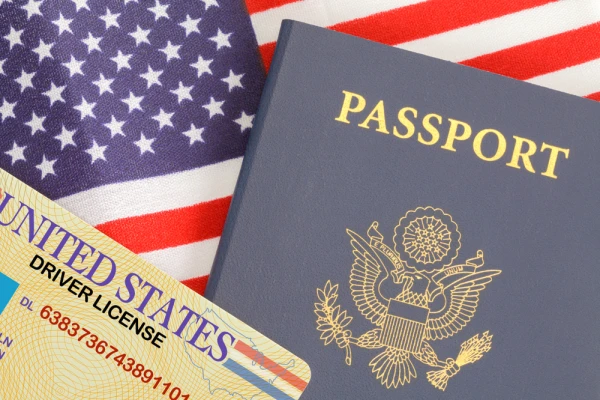 Were you struck by an out-of-state driver in Mesquite, TX? If so, you may receive compensation for your losses. A Mesquite out-of-state drivers accident lawyer may help you file a claim to get damages. You could receive funds to cover your:
Medical expenses
Lost wages at work
Vehicle damage
Pain, suffering, and mental anguish
You may start working on your claim right now by calling (469) 998-4069. We're ready to assess your specific legal needs after an accident with a driver from another state.
Information About Out-of-State Drivers Accidents
Visitors from out of state are always welcome in the Mesquite area. Unfortunately, these visitors may cause an accident while they are traveling on unfamiliar roads. Drivers may get distracted while they are looking at directions to reach their destination. They may also not understand the traffic patterns in our city.
These factors may increase the odds of a driver getting involved in an accident. Out-of-state drivers also cause accidents if they are:
Fatigued from jetlag.
Confused about the operation of a rental car.
Unfamiliar about the traffic laws in Texas.
All visitors to Texas must obey our traffic laws. This includes speed limits and laws on reckless driving. Drivers who violate these laws may end up causing an accident and even facing criminal charges in some cases. Make sure that you contact the police after an accident, especially if you are hurt.
Get Medical Care After a Mesquite Out-of-State Driver Accident
Motor vehicle accidents in Mesquite may leave you dealing with serious injuries. You should seek treatment quickly if you are hurt in a collision. Getting help quickly may help show that the accident directly caused your injuries. This may help you secure compensation for your:
Emergency medical treatment.
Medical assessments and treatments.
Time spent in a hospital.
Medications and rehabilitation.
In many cases, your injuries may seem obvious after a collision in Mesquite. However, some injuries, like brain injuries, may take some time to show up. If you suspect you are hurt, you should not wait to get assistance. You may even want to contact an ambulance after your accident.
Legal Considerations for Accidents with Out-of-State Drivers
Many out-of-state drivers don't think about the laws in Texas when they drive around Mesquite. However, they are required to adhere to our laws while they're in our state. This means that the legal codes in Texas determine how an accident will be handled.
For example, Texas is a comparative negligence state. This means that more than one driver could be considered "at-fault" for an accident. You may receive compensation as long as you are not more than 49% responsible for a collision. Not all states use this law, but it applies to all accidents in Mesquite.
Texas also usually has a two-year statute of limitations on car accident claims. This means you usually have two years to seek compensation for your losses. If you wait past this period, you may no longer file a claim or a lawsuit against the driver who hit you. This applies to in-state and out-of-state drivers.
Learn more about legal codes related to motor vehicle accidents in Texas by reaching out to us. Just call (469) 998-4069 so we may start reviewing your specific questions.
Work to Get Compensation for an Out-of-State Driver Accident
Getting compensation after an accident with an out-of-state driver may require negotiations with insurance agents. You don't have to try to deal with insurance agents on your own. These representatives often try to limit the amount of compensation you receive after a collision.
A Mesquite out-of-state drivers accident lawyer may step in to handle negotiations for you. Your lawyer may focus on bringing you a settlement to cover your medical expenses, vehicle repairs, and other losses. This could allow you to move forward with your life.
Your lawyer may also advise you to file a lawsuit against the out-of-state driver in some cases. Taking your claim to court may help you get compensation for your losses. However, you may also face court fees if you file a lawsuit in Mesquite.
Talk to a Mesquite Out-of-State Drivers Accident Lawyer Today
Build a claim if you were struck by an out-of-state driver in Mesquite. Reach out to us for help right now. We're ready to provide you with easy-to-understand information about your legal options. Contact us by calling (469) 998-4069. You may also fill out our online contact form. We handle accidents involving cars, trucks, vans, and other vehicles.
Start discussing the specifics of your case with a free consultation.
Frequently Asked Questions