Mesquite Bus Accident Lawyers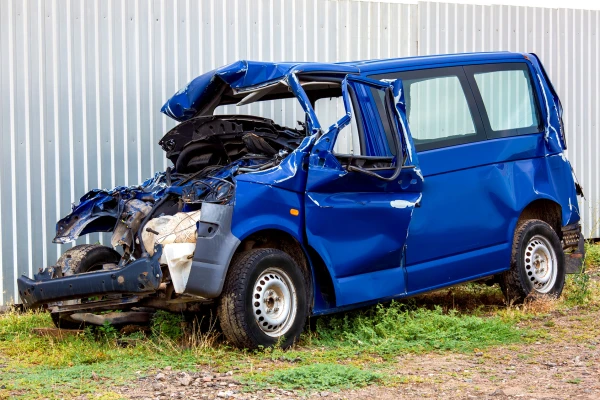 Bus accidents can be incredibly dangerous. Buses are large vehicles that can severely damage smaller cars, trucks, and motorcycles. Passengers riding in buses are generally not restrained by safety belts, which can increase the chances of injury if the bus is in an accident.
Despite the dangers, there are more and more buses on the roads in Mesquite. You've probably seen transit buses and school buses driving through the city as well as the COMPASS buses traveling to and from Dallas. STAR transit buses are also a common sight on Mesquite roads.
Any of these buses could be involved in an accident. According to the Federal Motor Carrier Safety Administration, trucks and large buses were involved in 119,000 crashes in 2016 alone. School buses were involved in the largest number of fatal crashes, followed by transit buses.
If you are one of the many individuals involved in a bus accident, you deserve compensation for your injuries and any damage to your vehicle. A Mesquite bus accident lawyer can help you fight for the funds you need in court.
Steps to Take after a Bus Accident in Mesquite
In many ways, you should handle a bus accident in the same way you would deal with any other car wreck. After a bus accident, you should:
Call emergency services
Take pictures of the scene
Speak with witnesses
Get contact and insurance information from other drivers
You should also contact a bus accident lawyer as soon as possible. Bus accident lawyers can help make sure that you take the right steps after an accident, such as ensuring you receive medical treatment and keep solid records of your injuries.
Your bus accident lawyer can also protect you from the insurance agents working for the bus company. Many times, an insurance company will make you an offer while you are still recovering from your injury. These offers are generally insufficient to cover your medical bills, but they may sound appealing.
Having professional help on your side can go a long way to ensuring you aren't taken advantage of. You should be able to focus on recovery after a bus accident. Let a legal professional handle insurance companies so you don't have to.
Get the Compensation You Need after a Bus Accident
You could be entitled to damages from multiple parties if you were injured in a bus accident. A bus accident lawyer could help you hold the following people legally responsible:
The bus driver
The bus company
You might even be able to make a case against the city of Mesquite, in some circumstances. Winning any of these suits will require hard work. Your bus accident lawyer must be able to prove that the bus driver was at fault to win your case. To accomplish this, bus accident lawyers:
Work hand in hand with investigators
Focus on collecting evidence
Speak with eye-witnesses of the accident
Reconstruct the accident when necessary
Bus accident lawyers have the resources to build you a strong case, so you can prove that the bus driver's actions caused the accident.
You will also need to prove that your injuries were caused by the accident in order to receive damages. This can be difficult unless you handle your medical care properly. A bus accident lawyer can make sure that everything is correctly recorded, which can make it more difficult for insurance companies to deny your claims.
Get the Settlement You Need In or Out of Court
Your suit may not go before a judge, depending on your situation. Insurance agents and bus companies are primarily concerned with their bottom line. If your bus accident lawyer can build a strong enough case, you may be able to settle with the company for the compensation you deserve.
If the insurance company insists on fighting your claim, a bus accident lawyer will stand up for you in court. Bus accident lawyers understand what judges expect and the strategies used by prosecutors. Get help from an experienced legal team to ensure you have the best chances of winning your suit.
Make sure you act quickly, no matter how confident you are about winning your case. There is a 2 year statute of limitations on bus accidents in Mesquite. This means that you only have 2 years to file a suit, before you lose your chance to get damages at all.
Work with a Bus Accident Lawyer Today
You could end up left with high medical bills and taken advantage of by insurance companies after a bus accident. Take charge of your future by working with a Mesquite bus accident lawyer you can trust. We're here to take on your case and we won't charge you legal fees until we bring you a courtroom win or a settlement.
You can reach out to us today for a FREE consultation. We understand what you're going through and we have the legal expertise you need to build a solid case.
You can fill out our online contact form or call (469) 998-4069 to get started on your case right now.
Frequently Asked Questions