Fort Worth Bus Accident Lawyer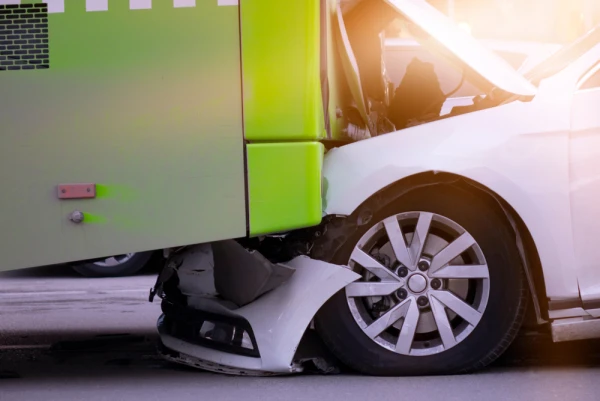 If you have been in a bus accident in the Fort Worth, Texas area, you may have a strong case for negligence. If you are considering filing a lawsuit against the bus driver, you need to do so quickly. The statute of limitations for car accidents is a short one. You only have two years from the date of the accident to file. If you miss this deadline, the court, most likely, will throw out your case.
Two years sounds like a long time, but this includes any time you may have spent at home or in the hospital recovering – not to mention the time you spend fighting with the insurance companies to honor your claim.
It is therefore within your best interests to consider hiring a Fort Worth bus accident lawyer to represent you. That way, you won't have to worry about knowing the law or the other party taking advantage of your rights. Whether you need representation or advice, call a Fort Worth bus accident lawyer today for a no-obligation consultation at (469) 998-4069.
Reasons Why Bus Accidents Occur in Fort Worth, Texas
A bus accident in Fort Worth, Texas seems like something you only read about in the paper. You never think it's going to happen to you – until it does. It may not seem like it, but bus accidents are actually common occurrences. Bus accidents, just like car accidents, can happen when the weather is poor, leading to unsafe road conditions. They can also happen because the other driver is acting unsafely behind the wheel.
Bus accidents may be the fault of the driver or the company for whom they work. Perhaps the driver was inexperienced or intoxicated. Or perhaps the bus company did not inspect the bus in a timely or thorough manner, leading to a breakdown that caused your accident. Whatever the reason, you should not have to bear the brunt of the mistake. You certainly shouldn't face it alone.
As the victim of a bus accident, you may be entitled to compensation. Over the years, our Fort Worth bus accident lawyers have handled every case involving a bus you could possibly imagine, including accidents involving city buses, tour buses, and even school buses. No matter the accident, we can help. Call us at (469) 998-4069 to learn more.
Types of Bus Accidents
You can find yourself in a bus accident with any kind of bus in the Fort Worth, Texas area. If you can drive it, you can crash it – and buses are no exception.
Some of the more common accidents our Fort Worth bus accident lawyers handle involve either school or public buses. This is because these buses are more common, which means there are more folks who will become impatient when they have to stop for one of these buses.
In these cases, usually the driver of the car is at fault. However, if the bus driver does not look where they are going before pulling away from the curb and crashes into you, then you may have a strong case for negligence. Bus drivers must hold themselves to a higher level of accountability when they are driving a vehicle that large. If they don't, then we will hold them responsible for your damages and injuries under the law.
What a Fort Worth Bus Accident Lawyer Can Do for Your Case
If you are considering filing a lawsuit, you may want to go it on your own to save money. In the U.S., you have every right to do just that. However, there are certain benefits a Fort Worth bus accident lawyer can bring to your case that you may find invaluable – especially if they can double your compensation.
A Fort Worth bus accident lawyer has been in the game a long time. They have the experience and knowledge of both state and federal law that you need for the best chance at a victorious outcome for your case. An experienced Fort Worth bus accident lawyer also knows the rules and regulations that govern the company of the bus that hit you. This kind of knowledge can make or break your case.
You also do not have to do any of the legwork when you hire a lawyer. We take on the work involved in gathering the information and evidence you need to strengthen your case. We get the inspection reports, accident reporting, and bus paperwork that can prove whether the company followed through on the necessary inspections and maintenance to prevent that bus from getting into an accident with you. If not, they will need to pay up.
We also interview any eyewitnesses who may have seen what happened, and we hire experts who can support the facts of your case and present them adequately to the court. You may find it too expensive or difficult to obtain information and experts on your own, but with a lawyer's help, the sky is the limit. We will also consult with financial analysts on your behalf to come to a fair settlement amount that you should fight for, and we will settle for nothing less.
If You are the Victim of a Bus Accident, a Fort Worth Bus Accident Lawyer Can Help!
A bus accident is a serious incident. Bus drivers receive training to ensure they conduct themselves as carefully as possible on the road. When they do not, we put them to task and make sure they face the music for their negligent conduct.
While you can go it alone, a Fort Worth bus accident lawyer can give you the tools you need to get the best possible outcome in your case. Give us a call today at (469) 998-4069 for a free consultation with no obligation to retain, and take back control over your situation!
Frequently Asked Questions