Fort Worth Bad Road Conditions Accident Lawyer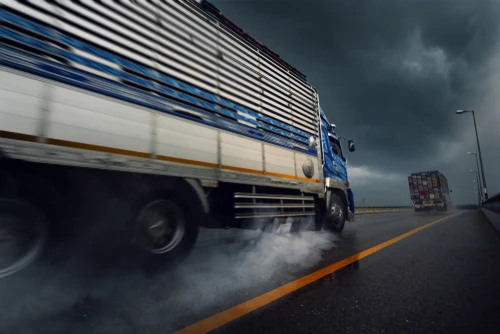 Driving in the Fort Worth area can be dangerous even in the best of conditions. When you add bad road conditions to the mix, things can get really treacherous. While most accidents happen because one driver was negligent, some accidents happen because roads are poorly maintained and dangerous.
If a road issue left you injured, speak with a Fort Worth bad road conditions accident lawyer.
Our Fort Worth car accident law firm can help. We help accident injury victims win the compensation they deserve. We will fight for your rights every step of the way. When an accident is not your fault, we can help you build a strong insurance claim to pursue financial recovery for damages.
Call us today at (214) 740-4556.
How Bad Road Conditions Can Lead to Accidents in Fort Worth
If the road you're driving on is not safe, it's a potential liability for the city or the state. Bad road conditions can lead to severe accidents. As a driver, you might not have a choice but to stay on the road you're traveling. You are not at fault if road conditions are unsafe and lead to a crash.
Some examples of harmful and dangerous road conditions in Fort Worth include:
Road construction and street improvements
Uneven pavement
Inoperable traffic signals
Poorly-placed road signs or traffic signals
Sharp or sudden curves
Trees or other vegetation causing impaired visibility
Sudden shoulder drop-offs
Too-quick lane detours
Missing lane dividers or guardrails
Potholes
Poor drainage for rain, ice, or snow conditions
These are just a few examples. The Texas Department of Transportation Crash Statistics for 2018 list all sorts of contributing factors to crashes. Most contributing factors listed are driver errors. However, they do list impaired visibility as its own category. The Other category is where officers report things like missing signage, potholes, road construction issues, etc.
Any defect or problem on a Fort Worth street or highway can lead to issues, especially if it is not recognized and fixed quickly. If unsafe road conditions left you injured, don't wait to get legal help. A Fort Worth bad road conditions accident lawyer can help you file a personal injury claim and seek the compensation you deserve.
Liability in a Crash Caused by Bad Road Conditions
To have a successful insurance claim, you will need to determine who or what caused your accident. In most car and truck accidents, the at-fault party is another driver. But it's a bit more complicated when bad road conditions are the cause of the accident, or at least a contributing factor.
The liable party in a bad road conditions accident is usually the government agency responsible for maintaining the roadway, signage, and signals. However, there are cases where a road maintenance company, a construction company, or other drivers can all be at least partially at fault.
This is why it's important for you to have a Fort Worth bad road conditions accident lawyer on your side. We will help you navigate the legal and insurance system, and help you file claim(s) against the right party or parties.
Proportionate Responsibility in Texas Claims
Texas has a proportionate responsibility law that determines who is responsible for damages from an accident. It's all spelled out in Texas Civil Practice and Remedies Code § 13.001:
You (as the claimant) cannot recover damages if you were more than 50% at fault for the accident.
If you were less than 51% at fault, you can still seek compensation based on your percentage of fault.
Here's how it works. Let's say you are 5% at fault. Any compensation you receive would be reduced by 5%. You would still be able to recover the remaining 95% of your damages.
Your Time to File a Claim Is Limited
The sooner you seek legal assistance after being injured in an accident, the better. In Texas, you usually have two years from the date of an accident to file a claim for compensation. If you are filing a claim against a government agency, though, you only have six months to take action. In addition, you have to give notice to any government entity before filing a lawsuit against them.
This is not the time to go it alone. To ensure you file all of the needed paperwork on time and do everything as correctly as possible, reach out to an experienced bad road conditions accident lawyer.
Your lawyer can immediately begin working on your case. They can:
Investigate the details of your accident
Determine if the bad road conditions were a known issue, and preventable
Gather information to support your claim, such as eyewitness reports
Build a strong case for you
Handle all communication and negotiation with the insurance company(ies).
Speak with a Fort Worth Bad Road Conditions Accident Lawyer
If bad road conditions caused your accident and left you hurt in Fort Worth, our Fort Worth accident injury law firm can help. We have experience taking on big insurance companies and government agencies, and winning.
Working with us is risk-free. We do not charge a fee unless we're able to win you compensation. We stand out from other personal injury firms because our communication is second to none. You can rest assured that your lawyer will keep you in the loop each step of the way.
To get started with a FREE, no-risk consultation today, call (214) 740-4556 or contact us online today.
Frequently Asked Questions