Fort Worth Wrongful Death Car Accident Lawyer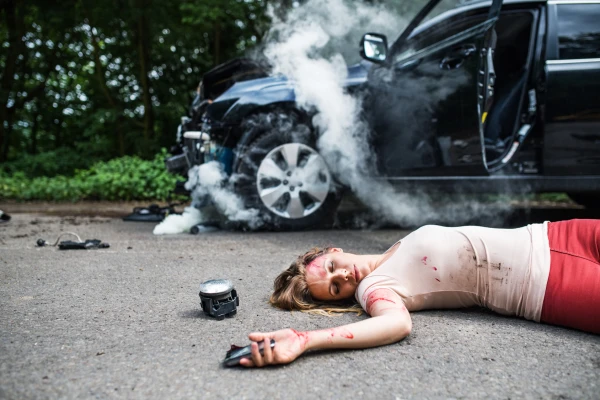 In Fort Worth, wrongful death claims for car accidents function very similarly to standard personal injury car accident claims. The main difference is that, since the victim of a wrongful death claim is deceased, family members bring the claim against the other driver involved in the accident. There are some restrictions on how wrongful death claims operate, but our experienced Fort Worth wrongful death car accident lawyers can help you navigate the complex legal system.
Family Members Who Can File a Wrongful Death Lawsuit
Not all family members of the deceased person can file a wrongful death claim. The only ones who are legally allowed to file such a claim are:
The deceased person's spouse
The deceased person's child
The deceased person's parent
Unfortunately, brothers and sisters of the deceased victim are not able to file a wrongful death claim, and neither are other relatives like cousins, aunts, grandparents, or uncles.
Family members are able to bring a wrongful death claim to court either as individuals or jointly. In some cases, there may be familial animosity or tension that makes it impossible for family members to work together. When that happens, each family member may need to seek their own legal counsel and file separate cases in court.
Damages in Wrongful Death Car Accident Claims
Family members who file wrongful death claims may be able to recover compensation for a wide variety of damages. Examples include:
Lost wages
Loss of future income that could have been earned by the deceased person
Mental anguish
The pain and suffering of the deceased before they passed away
Loss of inheritance
Loss of companionship
Exemplary damages (otherwise known as punitive damages)
These damages include both economic and non-economic items. Economic damages are items that can be calculated with more precision, as they often involve bills, invoices, or set rates of pay. However, non-economic damages are the more subjective type of damages and often do not have clear numbers attached to them, such as the value of pain and suffering or the value of mental anguish.
Though more subjective damages may be debated by the defendants, family members can rely on the skilled Fort Worth wrongful death car accident attorneys at our firm, a Dallas car accident law firm, to fight for fair and just compensation.
Elements of a Wrongful Death Car Accident Claim
For a successful wrongful death claim, family members must show evidence of four main elements of the case:
A duty of care owed to the deceased person by the defendant
A breach of that duty of care
A causal link between the breach of duty and the loved one's passing
Evidence of damages
These elements are laid out in the Wrongful Death section of the Texas Civil Practice and Remedies Code. In a car accident case, the duty of care may be interpreted as the responsibility of all drivers to operate their vehicles in a safe manner. Failing to drive safely may be considered a breach of that duty, and our experienced Fort Worth wrongful death car accident lawyers can work to gather evidence linking the unsafe driving of the defendant to the injuries that led to your loved one's death.
Statute of Limitations
One main concern in car accident cases is how long you have to file the claim. For regular car accidents that have resulted in injuries, the injured party must file the lawsuit within two years of the date of the accident. This is known as the statute of limitations, and it is the most important deadline to remember.
In wrongful death car accident cases, however, the situation changes. Instead of two years from the date of the accident, surviving family members must file the claim within two years of the loved one's passing.
Failing to file a claim within the deadline afforded by the statute of limitations may result in the family losing the ability to recover compensation for their damages. For this reason, it is imperative that family members contact our Fort Worth wrongful death lawyers as soon as possible after the car accident.
Get Your FREE Consultation Today
At our firm, a Dallas car accident law firm, , our Fort Worth wrongful death car accident attorneys may be able to help you fight for fair compensation in your case. Call us today at (469) 998-4069 for a FREE consultation. Our Fort Worth wrongful death car accident lawyers work on a no-compensation, no-pay basis, so you pay no fees until you win compensation in your case!
For more information, and to get in touch with us, fill out the form on our contact page.
Frequently Asked Questions