Fort Worth Truck Accident Lawyer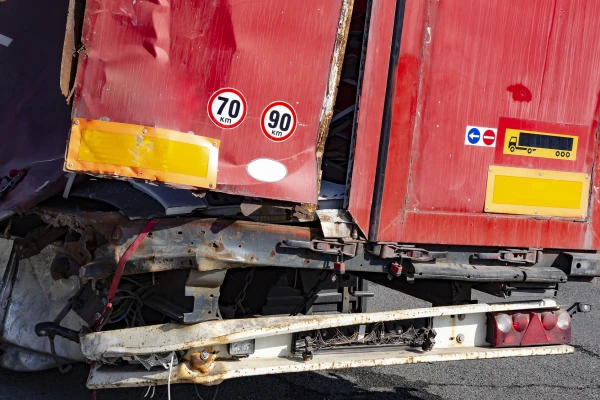 Trucks are large vehicles that often carry heavy cargo loads, so accidents involving trucks can result in severe injuries. If you have been injured in a truck accident, it is imperative that you contact one of our knowledgeable Fort Worth truck accident lawyers. An experienced truck accident lawyer can help you by preserving crucial evidence and ensuring that all measures are taken to increase your compensation.
Regulations for Truck Drivers
One factor that can influence a truck accident claim is the truck driver's failure to abide by the long list of federal and state truck driving regulations. These regulations are designed for holders of a Commercial Driver's License and include a variety of important rules, such as:
Fatigue: A truck driver can drive 12 hours in a row after a full 8 hours being off-duty.
Maintenance: Trucking companies must ensure that all systems on a truck are safely operable.
English: All truck drivers must be able to converse in English.
Travel Logs: All truck drivers are required to keep their logs up to date, ensuring that all standards are being met.
Failing to abide by these regulations can shift blame for the accident firmly onto the truck driver or trucking company. By gathering and preserving evidence of any transgression of trucking regulations, Fort Worth truck accident lawyers may be able to help clients win their lawsuit.
Common Causes of Truck Accidents
There are a number of common reasons for truck accidents. Examples of these causes include:
Trucks driving with an unsecured load
Truck driver fatigue
Speeding
Improperly maintained trucks
Blind spots
Driving in an unsafe manner for weather conditions
Our truck and car accident lawyers in Fort Worth have experience gathering evidence of these kinds of causes, which can influence how the court assigns fault for the accident. The goal of an experienced Fort Worth truck accident attorney is to increase the amount of fault that is attributed to the truck driver and lower the amount of fault attributed to their client.
Fault in Fort Worth Truck Accidents
Determining the at-fault party for a truck accident is one of the most important steps. This is because Texas uses a modified comparative negligence standard when allocating compensation. Using this standard, courts subtract the amount of fault attributed to the injured party from their overall compensation. There are a few important things to remember about fault in Fort Worth truck accidents.
Courts will lower your compensation by the percentage of fault attributed to you.
You can only sue for damages if you are less than 51% at fault for the accident.
For example, a person who is deemed to be 10% at fault for their accident will have their total compensation reduced by 10%. If their injuries amount to $100,000, the total they will be able to receive from the other party is $90,000. This is why having a skilled Fort Worth truck accident attorney is useful, since they can help lower the amount of fault attributed to you, thereby increasing your total compensation.
Evidence Used for Determining Fault
One way that experienced Fort Worth truck accident lawyers help clients lower their percentage of fault is by collecting evidence of the other driver's fault. Evidence can come in many forms, including:
Trucking logs
Eyewitness statements
Tests for the truck driver's Blood Alcohol Content (BAC)
Statements from police officers
Maintenance reports
Traffic camera footage
Photographs of vehicle damage
Accident reconstruction expert testimony
Surveillance video footage of the accident scene
Types of Damages
A person who has been injured in a truck accident in Fort Worth can sue for both economic damages and non-economic damages. Economic damages include:
Present and future medical bills
Property damage
Lost wages
Ongoing lost wages due to lifelong injuries
Non-economic damages include:
Physical pain and suffering
Loss of enjoyment in life
Loss of consortium with a spouse
If you have been in a truck accident, it is important to contact a Fort Worth truck accident lawyer who has experience in these kinds of cases. They may be able to list possible damages for which you may not think to request compensation. With their help, your compensation can be evaluated.
Get a FREE Consultation Today
Our Fort Worth truck accident lawyers at our firm, a Dallas car accident law firm, are ready to help you with your case. We offer a no-result, no-fee process that means you don't pay us unless you win compensation. For your FREE initial case evaluation, simply fill out the form on our contact page or call us today at (469) 998-4069.
Frequently Asked Questions